'The Blacklist' Creator Teases 'The End of a Story' Is Coming but Fans Aren't Buying It
With only two episodes left in The Blacklist Season 8, writers are tasked with addressing a lot of unanswered questions. Series creator Jon Bokenkamp promises at least some answers in "Nachalo" and "Konets." Fans everywhere are skeptical considering the show's history with red herrings, diversions, and inconsistent storylines. Will there be any form of closure or will things set up season 9?
'The Blacklist' final two episodes of season 8 explore series mythology, but is it enough to satisfy?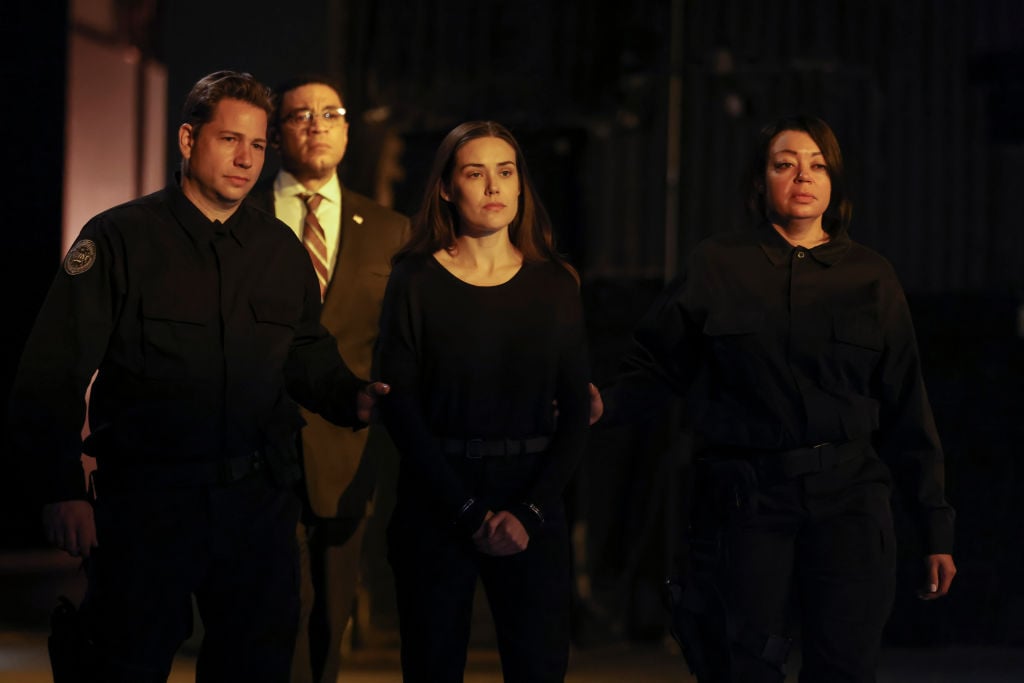 Since 2013, The Blacklist's premise has rested on two questions from conception: Who is Raymond "Red" Reddington (James Spader) and why did he come into Elizabeth Keen's (Megan Boone) life?
The final two episodes of season 8 promise to tie up loose ends in some way which is why the story circles back to the origin of those two questions. The June 4, 2021 episode "Godwin Page" re-connected an estranged Liz when she was arrested by her very own FBI task force. Red, as always, came to her rescue and flew her to Latvia. All the while she continued conspiring with Townsend to kill Red.
By the end of the episode, viewers finally witnessed Red confess to something kind of big: he is the spy N-13. Naturally, this confession put Liz at ease (somewhat). In the final moments, Red reveals the "epicenter" of "the blacklist," promising that all the answers she's been seeking for 8 years are beyond the door.
'Blacklist' creator Jon Bokenkamp says answers are coming
The final episodes of season 8 are unlike any others, Bokenkamp told The Wrap.
"In this next episode, we'll step inside that outpost and travel down the rabbit hole for what promises to be a really wild ride," he said. "This is a different episode in so many ways — because it's out of pattern, because it's black and white, but mostly because it's filled with answers."
He continued: "The episode is titled 'Nachalo' — which translates from Russian to: The Beginning. And that's where we're going — back to the beginning — back to the truth behind why Raymond Reddington entered Elizabeth Keen's life in the first place."
Bokenkamp also spoke to TV Insider explaining what the finale episode will entail.
"In contrast, our finale is titled, 'Konets' — which translates to mean: The Ending," he said. "And it very much is an ending. It may not be the ending of the series, but it's very much the ending of a story we've been telling for eight years."
Fans of the show don't believe Bokenkamp, thanks to 8 seasons of unanswered questions
Because the final two episodes of season 8 are stand-alone pieces to explain the mythology behind the "blacklist," many don't think concrete answers will come despite Bokenkamp's vague hints.
"It has had kept us waiting from 8 seasons. Stretching it needlessly," one fan commented on the show's Instagram post.
"I swear if we get one more episode with red beating around the bush with Liz I'm bout to lose it," another said.
"Spit it out already. This is so frustrating and I hate Liz for what happened to [Donald] Ressler. Enough already," another frustrated fan wrote.
Hopefully Bokenkamp delivers so viewers can rest easy until season 9 rolls around.
The Blacklist airs Wednesday at 10:00 p.m. ET on NBC.