'The Blacklist': This Star Was Supposed Be in 1 Episode But Stayed for Years
Dark crime thrillers have been a staple of American television for decades now, from The Sopranos to Fargo. A more recent show, The Blacklist, emerged on the heels of Breaking Bad, capitalizing on fans' excitement for sinister and bleak dramas, and it continues to have a large fan base today. Learn more about the premise of The Blacklist, how the character Aram went from a one-episode guest to a series regular, and more below.
What is the premise of 'The Blacklist'?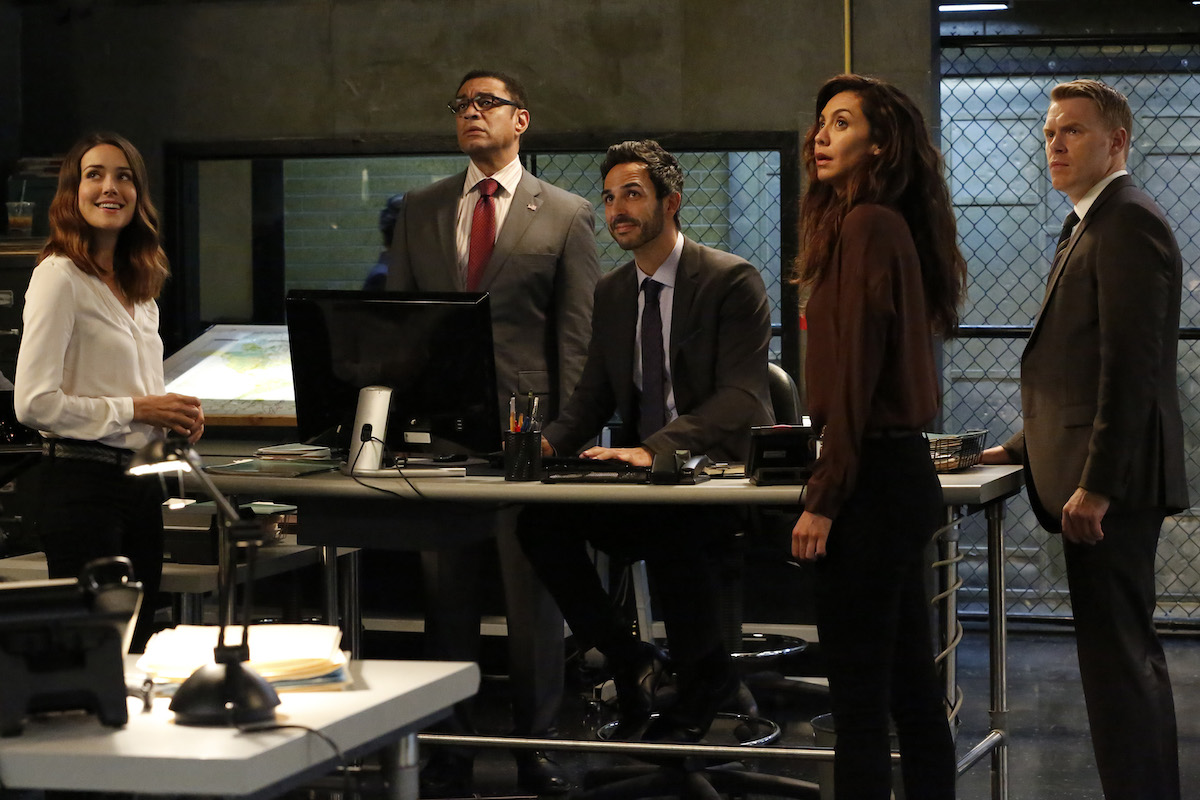 The Blacklist is an American crime thriller that first aired in 2013 on NBC. The show currently has eight seasons released, and a ninth is set to premiere in October 2021. It follows the story of Raymond Reddington (James Spader), a former Navy officer who has latched onto a life of crime and is even known as "The Concierge of Crime" to many.
Reddington surrenders to the FBI and exchanges his immunity for information on criminal activity all over the world, though he refuses to speak to anyone in the agency at first, other than a young FBI agent named Liz Keen.
The show has been met with generally great reviews by critics and the audience alike, scoring an average of 91 percent on Rotten Tomatoes. The site's ratings for seasons 5 and 6 sit at an impressive 100 percent, though the previous few seasons scored at least an 82 percent. Many praise the show for offering genuine plot twists that surprise and delight, and for the fact that the show manages to strike a fine balance between intriguing enough and overly complex.
One actor on the show, Amir Arison, managed to carve out a regular spot for himself as the character Aram after filming a simple guest appearance on the show.
Aram was only supposed to be in one episode of 'The Blacklist'
The character Aram supplies a great deal of humility, wit, and humor to The Blacklist while also serving as a computer and technical guru with many helpful skills and attributes. According to She Knows, Amir Arison, who portrays Aram, was originally set to be in one episode of the series.
"I did a little improvisation by the computer and they used it, which is pretty rare for a scripted network show. When I saw that they used it, I said, 'Oh, they're responding to me.' And sure enough, after I saw that, I got called in for another episode, and then more episodes kept coming in," Arison told the publication. "Once we got to the two-parter I saw them really kind of writing that persona that I improvised with, and it was amazing."
It's rare for someone with such a small role to make such a large impression with the creators of the show that they decide to write him in for season after season — but it's hard to deny that Arison brings a special presence to the screen in his character. He was first seen in the third episode of the series, "Wujing," and he has been on the show ever since.
Amir Arison has played a number of other roles
Arison's role of Aram isn't his first in the entertainment industry, though it's his most widely recognized role to date. Arison got his start playing Tariq Ahmed in the TV series The Jury in 2004, and he later played a small role in Law & Order that same year.
IMDb reports that he then went on to have a nine-episode stint as Dr. Manning on Law & Order: Special Victims Unit from 2005 to 2011. Arison was featured in a couple of episodes of Homeland, an episode of American Horror Story, and The Mentalist before taking on the role of Theo Riley in Zero Hour for six episodes.
Just before becoming Amar on The Blacklist, he was cast as Dr. Gurveer in the dystopian TV series H+. Since his prominent role on The Blacklist, he has been featured in various films, such as Before the Sun Explodes, Jane Wants a Boyfriend, and 20 Weeks.
RELATED: 'The Blacklist' Season 8 Finale 'Konets' Final Scene Explained