BLACKPINK's Jennie and BIGBANG's G-Dragon Are Reportedly Dating
On Feb. 24, Dispatch, a South Korean media outlet, reported that BLACKPINK's Jennie and G-Dragon of the K-pop group BIGBANG are dating. According to the report, the two have been together for quite some time.
After the news broke, fans of the two groups reacted online. YG Entertainment also issued a statement about the report.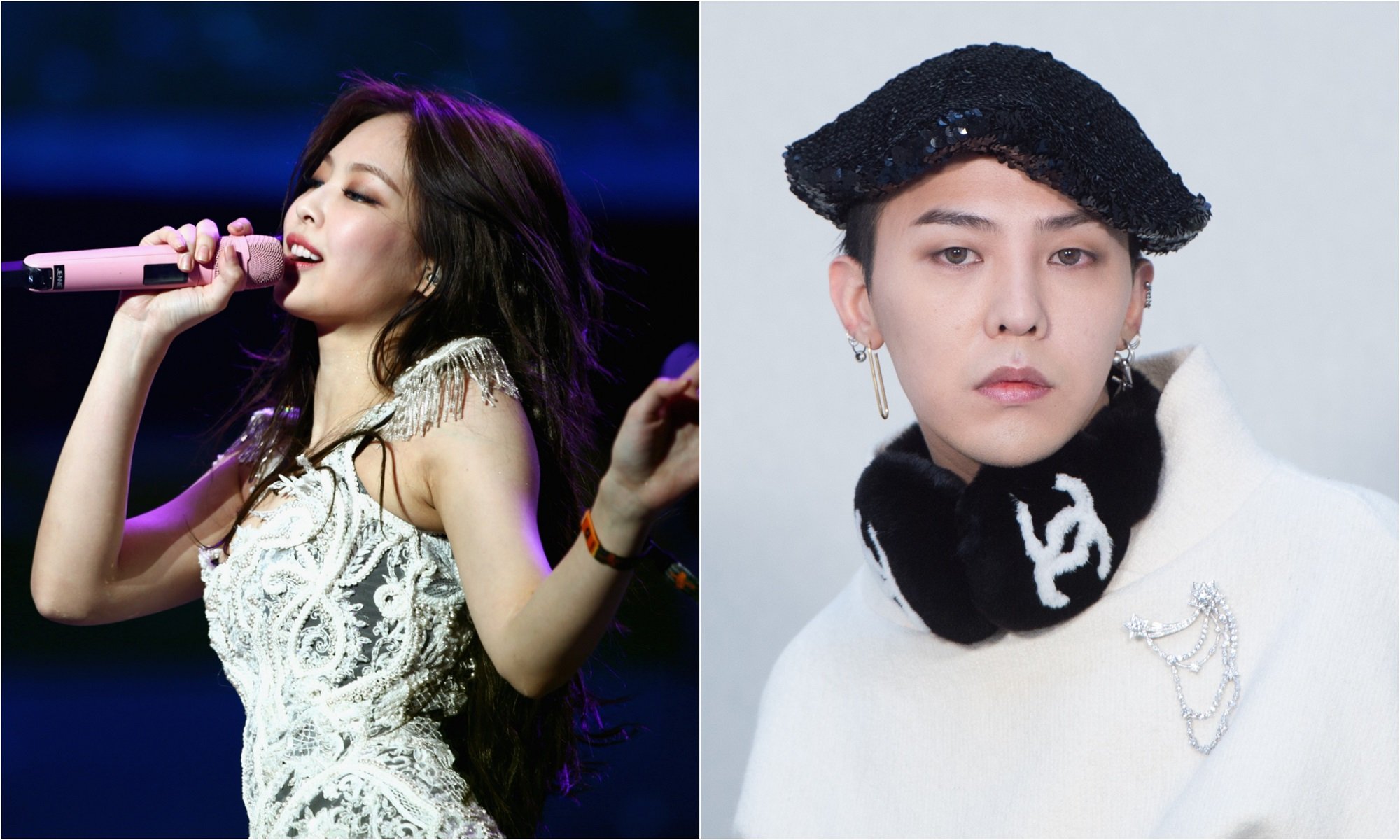 BLACKPINK and BIGBANG are both with YG Entertainment
BIGBANG originally debuted with YG Entertainment in 2006, and the band members are well-known for their impact on pop culture. The group originally debuted with five members: G-Dragon, T.O.P, Taeyang, Seungri, and Daesung. Seungri departed from the group in 2019.
YG Entertainment's BLACKPINK debuted in 2016. The band has four members: Jisoo, Jennie, Rosé, and Lisa. Since their debut, BLACKPINK have become one of the most popular K-pop groups in history.
G-Dragon is 32 years old, and his birth name is Kwon Ji-yong. The rapper and singer-songwriter is known for having creative control over his music, and he has written dozens of No. 1 hits on the Gaon Digital Chart in South Korea.
Jennie Kim is primarily known by her stage name Jennie and she is a singer and rapper with BLACKPINK. She is 25 years old and made her solo debut with the single "Solo" in 2018.
Jennie and G-Dragon are reportedly dating
On Feb. 24, Dispatch reported that Jennie of BLACKPINK and G-Dragon of BIGBANG have been dating for a year. Dispatch published photos of Jennie and G-Dragon before and after their private dates.
According to Soompi, Dispatch's report shared numerous details about Jennie's daily routine and how the relationship has gone on for so long undetected.
"On January 31, the day of BLACKPINK's online concert 'THE SHOW,' Dispatch spotted Jennie leaving G-Dragon's home in the morning and heading to the concert venue. G-Dragon's car was also found at the venue, according to Dispatch," Soompi published.
After Dispatch released the report about Jennie and G-Dragon's alleged relationship, YG Entertainment published a statement. However, the label refused to confirm the relationship.
"We can not confirm anything about our artists' personal lives. We ask for your understanding," YG Entertainment said according to Soompi.
BLACKPINK and BIGBANG fans reacted to the report
After Dispatch broke the story about G-Dragon and Jennie's alleged relationship, K-pop fans shared their thoughts online. Some fans found it alarming how much Jennie was followed throughout her day.
"Anyone seriously worried about Jennie… like dispatch stalked this girl for a year, the article was way to descriptive," a Reddit user wrote.
Because Dispatch previously published a story about Jennie dating Kai from SM Entertainment in 2019, fans also worried about the BLACKPINK member having another relationship publicized.
One fan wrote on Reddit, "I just hope that Jennie is alright, this is like the second time she got exposed dating, not to mention she had to get her personal IG account back because someone hacked it."
"It's probably stressful and frustrating for jennie since she got exposed for the second time, I hope she is coping it well," wrote a Reddit user.