BLACKPINK: Rosé Announces the Date of Her Solo Debut
In 2016, BLACKPINK debuted with YG Entertainment. The popular K-pop group has four members: Jisoo, Jennie, Rosé, and Lisa. It was recently confirmed that Rosé will release solo material of her own.
On March 1, YG Entertainment shared that Rosé's solo project will be released on March 12. After the announcement, BLACKPINK fans reacted to the news on social media.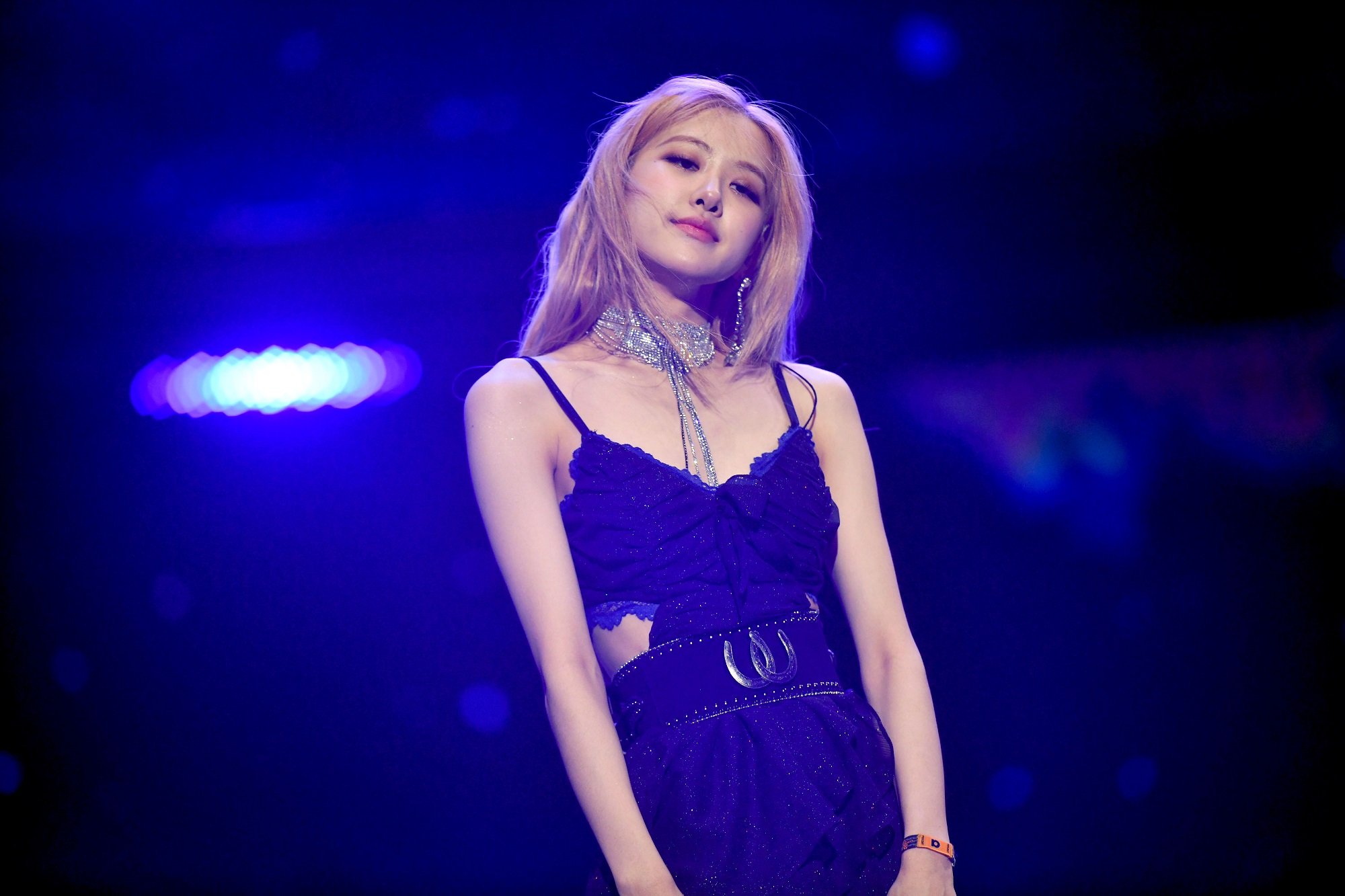 Rosé is the second BLACKPINK member to have a solo debut
Jennie was the first BLACKPINK member to ever release solo material. She made her solo debut with the single "Solo" in 2018. On Dec. 30, 2020, YG Entertainment confirmed Rosé and Lisa's solo debuts were on the horizon.
"Rosé and Lisa are preparing for their solo debuts. Currently, they are getting ready to film their music videos. As for Jisoo, she is busy shooting Snowdrop (tentative title), so Rosé and Lisa will make their solo debuts first," the company said in a statement according to Soompi.
On Jan. 25, 2021, Rosé released a trailer for her solo debut. In the teaser, Rosé sits in a dim bathroom with candles lit. After throwing a rose at the wall, she curls up and cries. In the next scene, the BLACKPINK singer is shown eating alone at a small table.
As she stares vacantly at the empty seat in front of her, the lyrics, "All my love is gone / All my love is gone / Now you're dead and gone," can be heard.
Rosé will make her solo debut in March
After releasing a teaser for her upcoming solo music, Rosé previewed her solo project during BLACKPINK's online concert "The Show" on Jan. 31. The singer performed "Gone," the song released in the teaser before the online concert.
On March 1, the BLACKPINK Twitter account shared two promotional posters for Rosé's solo debut. The caption of the tweet included the hashtag #20210312, signaling that Rosé's solo project will drop on March 12.
In one teaser image, Rosé wears a purple dress and stares at the camera while her blonde hair covers her face. The second teaser poster appears to give away possible song titles or important lyrics. As Rosé walks through smoke while wearing a red dress, the phrases "No Way Out" and "You Are Now" can be seen.
BLACKPINK fans reacted to Rosé's solo news
After the BLACKPINK Twitter account shared the first teaser posters and release date for Rosé's solo debut, BLINKs reacted on social media. Rosé's solo music has been highly anticipated, and fans know that Rosé has worked hard on the upcoming project.
One Reddit user wrote, "AHHH YES ITS HAPPENING YES YES YES These posters are gorgeous, like 'get printed in high-res and framed and put on walls' gorgeous, esp the second one, how wonderfully cinematic and atmospheric!"
"I'm so incredibly excited for this! Hoping we see her burn down a place in some cinematic way if that teaser poster is any indication," a fan wrote on Reddit.