BLACKPINK: Rosé Releases 'On The Ground' Music Video Teaser
Rosé of BLACKPINK plans to make her solo debut on March 12. The K-pop group debuted in 2016 and has four members: Jisoo, Jennie, Rosé, and Lisa. Rosé will be the second BLACKPINK member to have a solo debut, and her solo project is titled R. On March 8, Rosé and YG Entertainment released a teaser for Rosé's upcoming single "On The Ground."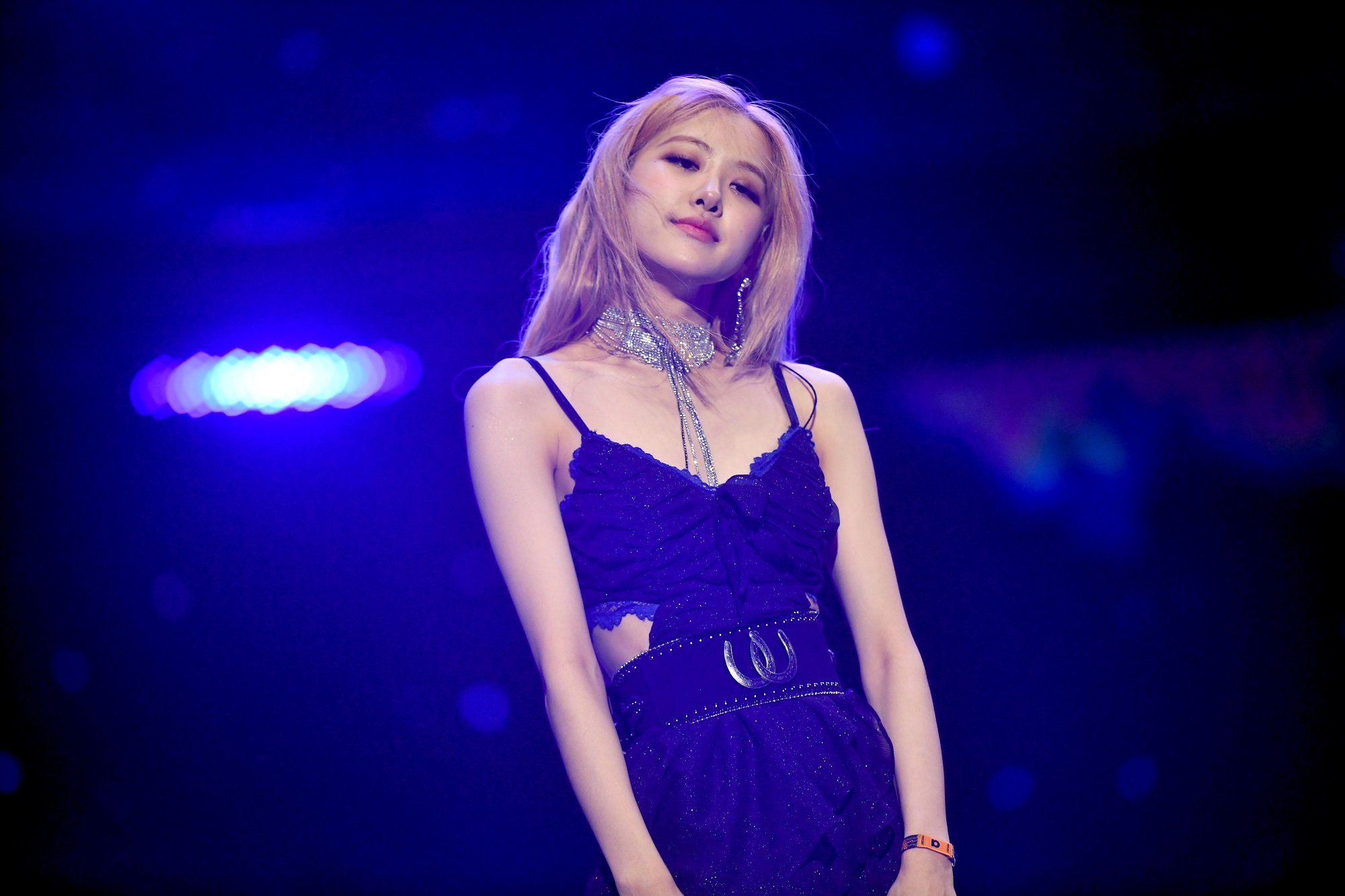 Rosé released a new teaser for her solo music
Rosé's single "On The Ground" will be released on March 12. As a lead up to the song, Rosé released a teaser for the music video on BLACKPINK's YouTube channel.
The teaser is 15 seconds long and shows Rosé sitting in the back of a car wearing a glamorous purple gown. As she sits in the car staring out the window, guitar strums are heard. At the end of the teaser, a voiceover of Rosé singing the lyrics "on the ground" play while Rosé looks into the camera.
The BLACKPINK singer's solo debut will be released on March 12
Rosé previously announced the release date of her solo project on March 1. In a tweet, the BLACKPINK Twitter account shared two promotional posters with the hashtag #20210312, confirming that Rosé's single album will drop on March 12.
One of the teaser images shows Rosé wearing the purple dress from the "On The Ground" teaser. In the second teaser poster, Rosé walks through smoke while wearing a red dress, and the phrases "No Way Out" and "You Are Now" can be seen in the background.
Rosé is the second member of BLACKPINK to ever have a solo debut. In 2018, Jennie became the first member to ever release solo music with her single "Solo."
On Dec. 30, 2020, YG Entertainment confirmed Rosé and Lisa would be the next BLACKPINK members to make their solo debut.
"Rosé and Lisa are preparing for their solo debuts. Currently, they are getting ready to film their music videos. As for Jisoo, she is busy shooting Snowdrop (tentative title), so Rosé and Lisa will make their solo debuts first," the company said in a statement according to Soompi.
Rosé previewed her music during BLACKPINK's 'The Show'
R is a single album and will include two songs. "On The Ground" is the single album's lead single, and "Gone" is an additional track included on the album.
On Jan. 25, Rosé released a teaser trailer for her solo debut incorporating the song "Gone." In the teaser, Rosé sits in a darkened bathroom with candles lit around her. She throws a rose at the wall and then she curls up and cries.
In the next scene, the BLACKPINK singer is shown eating alone at a small table. She stares vacantly at the empty seat across from her.
At the end of the teaser, a voiceover of Rosé singing, "All my love is gone / All my love is gone / Now you're dead and gone," is heard.
After releasing the teaser, Rosé previewed her solo project during BLACKPINK's online concert "The Show" on Jan. 31 by performing "Gone."