BLACKPINK: YG Entertainment Confirms Lisa And Rosé Are Preparing Solo Debuts
YG Entertainment recently announced that planning is currently underway for BLACKPINK members Rosé and Lisa's solo debuts.
Jisoo, Jennie, Rosé, and Lisa debuted as BLACKPINK in 2016. Over the years, the K-pop group has risen to worldwide fame. The Korean band released their first Korean studio album, The Album, on Oct. 2.
On Dec. 30, BLACKPINK's label YG Entertainment confirmed that planning for Rosé and Lisa's solo debuts is underway. So far, Jennie is the only member to release solo music, and she released the single "Solo" in 2018.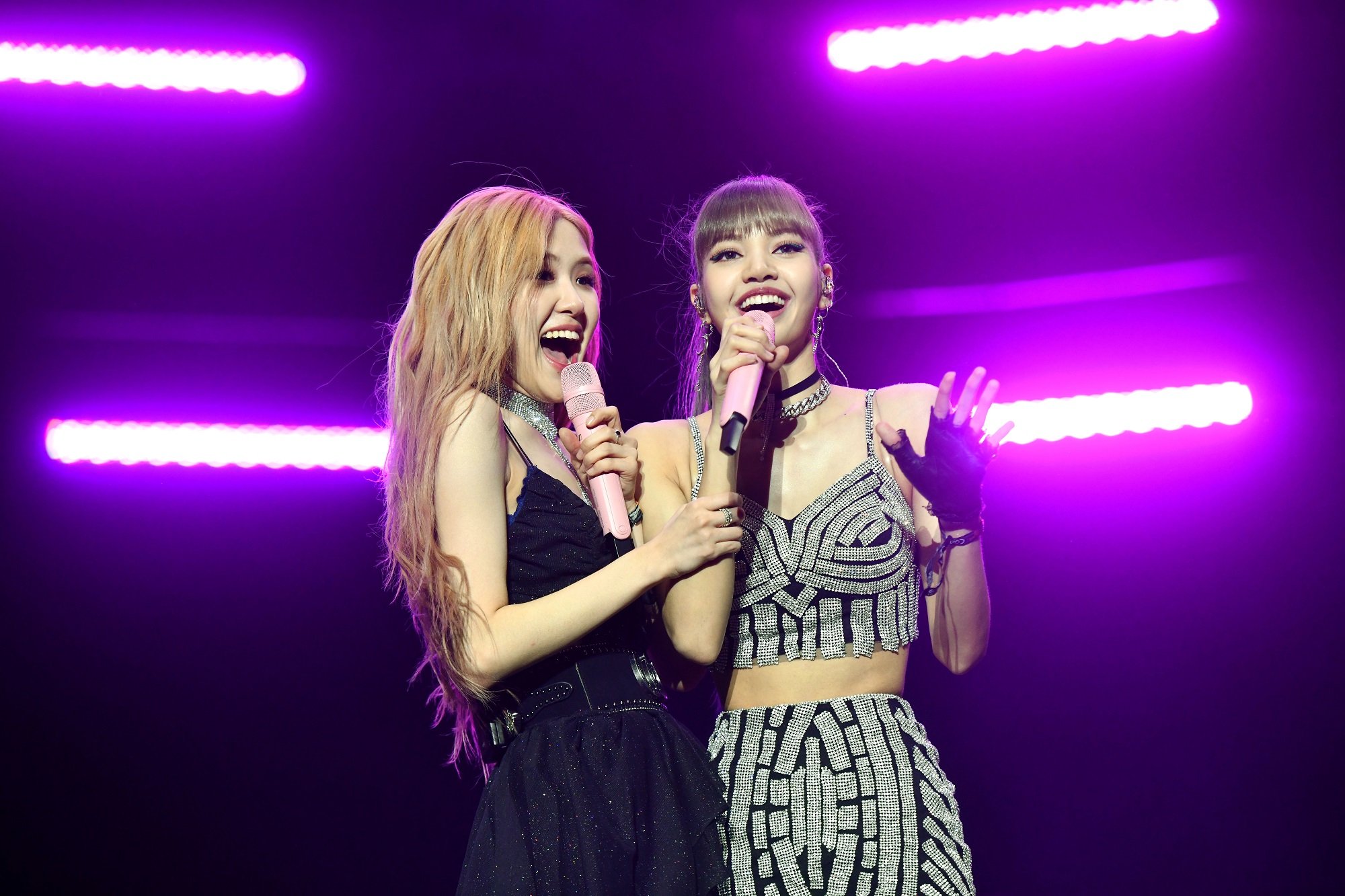 Rosé and Lisa are preparing to make solo debuts
Before Jennie made her solo debut in 2018, YG Entertainment announced that all four members of BLACKPINK would have solo careers.
"All four members of BLACKPINK will be releasing solo tracks. As a project that is simultaneously happening with [the production of] BLACKPINK's upcoming track, Jennie will the first member to [make her solo debut]," YG Entertainment said according to Soompi.
On Dec. 30, it was reported that Rosé would be making her solo debut in 2021 and that she was preparing to film a music video in January 2021. That same day YG Entertainment released a statement about the solo projects of Rosé, Lisa, and Jisoo.
"Rosé and Lisa are preparing for their solo debuts. Currently, they are getting ready to film their music videos. As for Jisoo, she is busy shooting Snowdrop (tentative title), so Rosé and Lisa will make their solo debuts first," the label said according to Soompi.
BLACKPINK fans are curious about Rosé and Lisa's solo debuts
For years, BLINKs have been waiting for Rosé, Lisa, and Jisoo to make their solo debuts. The announcement from YG Entertainment has fans cautiously optimistic that Lisa and Rosé could release music sooner rather than later.
One fan wrote on Reddit, "I mean they've said this several times (the mv planning portion is new though so thats good) before so this statement doesn't really hype me up that much, but nonetheless I'll be very happy to see it happen!"
Another fan on Reddit wrote, "All of the members are so talented, I'm so happy they are all going to be given a chance to show the individuality through their solo's. So excited!!!"
"I don't know how to take this. On the one hand, my 12 years of kpop fandom have trained me to doubt absolutely everything YGE says. And yet this past year Blackpink has been promoted about as well as I could reasonably ask for given the pandemic. I'm not sure which YGE is saying this but I think I'm choosing optimism for once," wrote a Reddit user.
BLACKPINK released their first studio album
BLACKPINK released their first Korean-language studio album on Oct. 2. The Album features eight tracks: "How You Like That," "Ice Cream," "Pretty Savage," "Bet You Wanna," "Lovesick Girls," "Crazy Over You," "Love to Hate Me," and "You Never Know."
"How You Like That," "Ice Cream," and "Lovesick Girls" served as the album's three singles. "Ice Cream" features Selena Gomez and "Bet You Wanna" features Cardi B.
On Jan. 31, BLACKPINK will put on a livestream concert with YouTube Music called "The Show."