Blake Horstmann Says 'Bachelor in Paradise' Producers Turned Season 6 Into a 'Sh*tshow'
'Bachelor in Paradise' Season 6 star Blake Horstmann reveals his thoughts on why his cycle was so dramatic and filled with villain edits.
The summer of 2020 came and went without a new season of Bachelor in Paradise, but fans are still thinking about all the drama that went down during season 6. Just like Peter Weber's season of The Bachelor, most cast members received a villain edit. Then recently, Blake Horstmann revealed why he thought Bachelor in Paradise was such a "sh*tshow" in 2019.
Blake Horstmann says the 'Bachelor in Paradise' producers were 'fighting' to get the 'craziest narrative'
In the Sept. 29 episode of Olivia Caridi's Mouthing Off podcast, Horstmann opened up about his time on Bachelor in Paradise Season 6. The former reality star claimed some producers told him they "just took it too far" with his storyline at the time. Then Horstmann revealed his friends warned him about going on the summer series, as executive producer Elan Gale left the franchise in December 2018.
"This season of Paradise, I remember talking with some friends before I went on," Horstmann said. "They were like, 'Be careful. This season's gonna be really, really hard. They're gonna be really brutal and ruthless because Elan's gone, and they're all fighting for that top spot.'"
He continued, "So basically, you had four producers who were vying to see who could get the most storyline, the craziest narrative, and get Elan's spot. And so, a lot of people going in knew this season was going to be a sh*tshow. And it was a sh*tshow."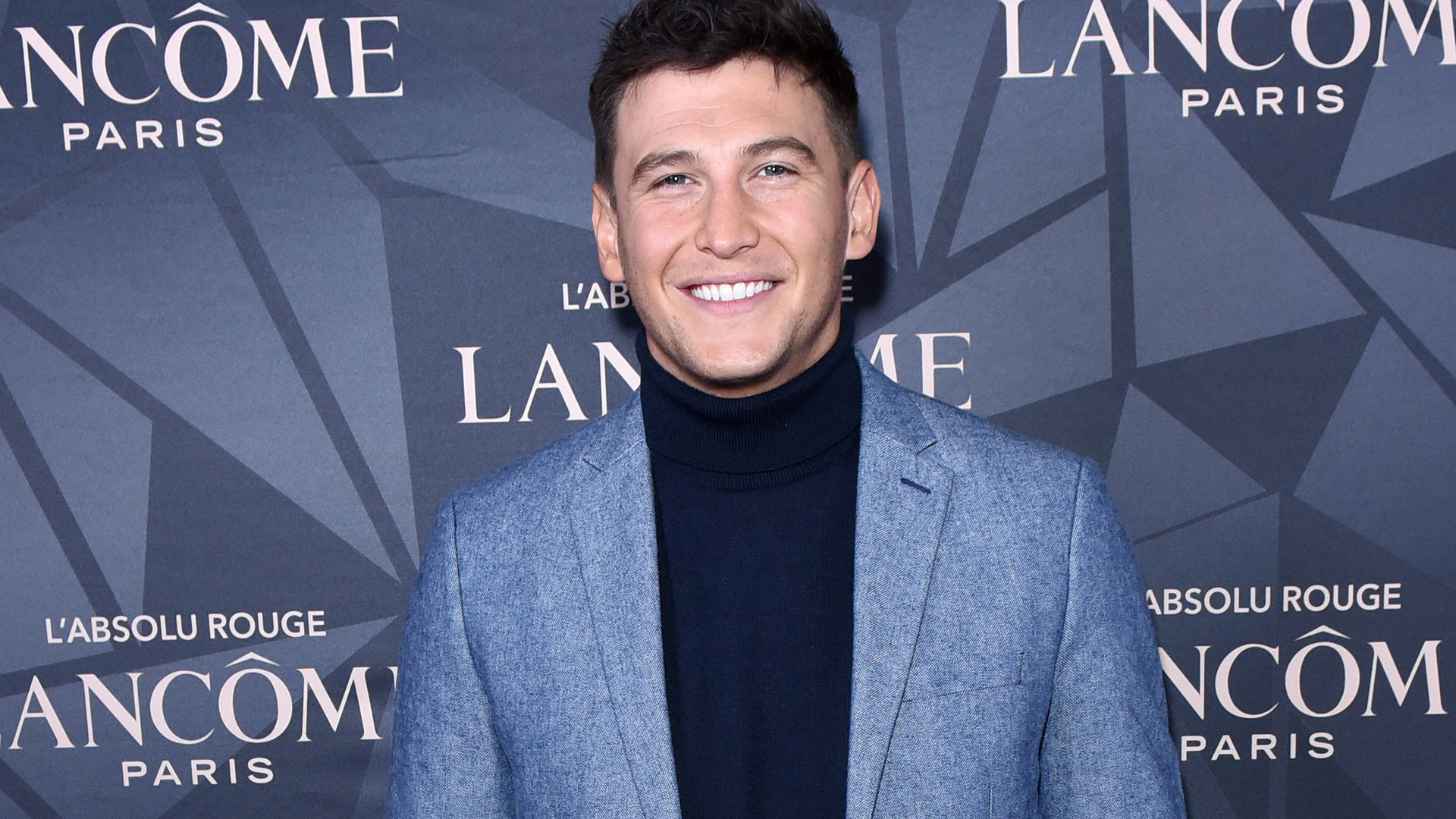 Horstmann also pointed out most BIP contestants were portrayed negatively. "Name one person who didn't have a villain edit," he said. "I don't know anybody who walked out of Paradise better than they came in."
Then both Horstmann and Caridi listed out all the memorable storylines, including John Paul Jones' altercation with Derek Peth as well as Tayshia Adams' "mean girl" moment with Hannah Godwin. Caridi also noted fans called Katie Morton  "immature" after everything that happened with Chris Bukowski. 
Would Blake Horstmann ever return to 'The Bachelor' franchise?
Given Horstmann's experience on Bachelor in Paradise Season 6, it's no surprise the former reality star is hesitant to return to the franchise. Back in April 2020, Horstmann held a Q&A with his Instagram followers and answered whether or not he would ever come back. But at the time, he wasn't sure.
"Ummm, honestly I don't know," he wrote. "If I could be myself and open up again in that environment I would. But IDK if I ever could again…"
Then in August, Horstmann echoed his previous comments in his Behind the Rose podcast featuring guest Chris Randone.
"It was just such a rough and horrible experience for me down there on that beach that being down there again in that environment, I just don't think that I could do it," Horstmann said of returning to BIP, per Us Weekly. "I think that I'd have anxiety attacks. … So I don't know if I could do actually Paradise down on that beach."
That said, Horstmann admitted he still believes in The Bachelor franchise's ability to create romance, citing his relationship with The Bachelorette's Becca Kufrin. 
"I know a lot that is fake and there's a lot of editing that goes into a lot of situations. But I still think you can find somebody," he said. "It can happen. And that, in the back of my mind, I'm like, 'F*ck, man, I don't know. Would I go back on?'"
Check out Showbiz Cheat Sheet on Facebook!