Blake Horstmann Claims Producers Bullied Him on 'BIP' After Peter Weber's 'Women Tell All'
After Rachel Lindsay talked about bullying, Blake Horstmann took to Twitter to say he was bullied by producers on 'Bachelor in Paradise.'
Peter Weber's Bachelor season is quickly coming to a close, and fans are still totally unsure of how it'll all end. The women on the season came together to speak their truth and hash out their issues via the Women Tell All special. And now, we're wondering which of Weber's exes will head out to Paradise/
During Season 6 of Bachelor in Paradise, we saw tons of drama go down on the beaches of Mexico. And the infamous Blake Horstmann was at the center of most of it. Now, Horstmann is stepping out and saying he wasn't just bullied by the public for his actions, but the producers involved with the show had a hand in it as well. Here's what he tweeted.
Blake Horstmann was the center of drama on 'Bachelor in Paradise'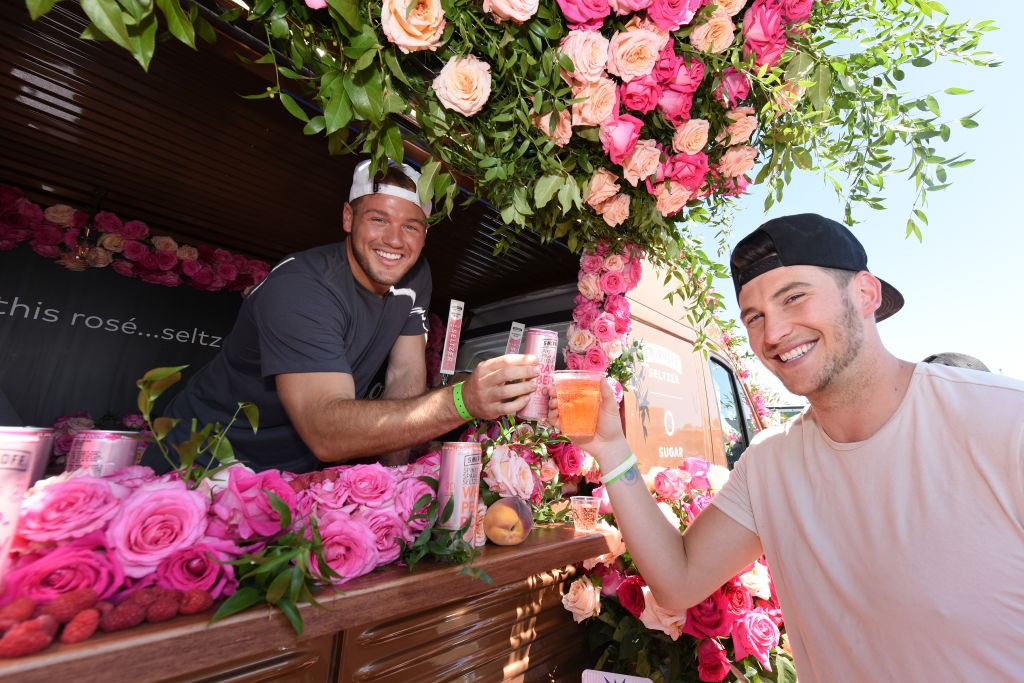 It seems the drama of BIP, Season 6 started before any of the contestants even arrived on the beach. Horstmann had romantic relations with both Kristina Schulman and Caelynn Miller-Keyes at Stagecoach Festival prior to BIP. While Schulman simply scolded Horstmann for his actions, Miller-Keyes took Horstmann's actions much harder. According to her, she and Horstmann discussed skipping Paradise altogether so they could date outside of the show — but she then realized that he was pursuing other women.
"I take full responsibility for my actions at Stagecoach and will forever regret the decision I made that weekend…. With all of that said, I want to get the truth out," Horstmann posted to Instagram. "Caelynn and I were NEVER in a relationship. I NEVER ghosted Caelynn, I NEVER called her a mistake and I absolutely NEVER EVER EVER silenced Caelynn."
In addition to his lengthy Instagram post, Horstmann also released private text messages between him and Miller-Keyes in order to help clear his name. But this ultimately backfired.
Rachel Lindsay spoke against online bullying during the 'Women Tell All'
There's no doubt both Horstmann and Miller-Keyes got a ton of flack for what occurred on BIP. And they're definitely not the only ones. Since The Bachelor shows can bring out some serious (and sometimes ugly) moments and emotions in the contestants, online bullying has become a serious issue. And former Bachelorette Rachel Lindsay took to the stage during Weber's Women Tell All to talk about the problem.
"I wanted to pave a way for women who look like me who hadn't been represented in this role on this show," Lindsay explained on the show. "But sometimes I feel like my efforts are in vain."
The Chicago Tribune notes Lindsay shared racist and sexist tweets that were sent to various women on The Bachelor and Bachelorette. Many of the messages were so horrible that words and phrases had to be censored for the cameras. And many of the women on stage were in tears, as the messages themselves were either directed at them or they received very similar messages in the past.
Horstmann tweeted about being bullied by producers
It's not just the women on the show who are getting bullied, either. After Lindsay spoke out against the hate, Horstmann tweeted about it as well. And he said he experienced bullying from the producers of BIP, not just outsiders.
"Loved the message from Rachel last night! Unfortunately messages like that are too common," Horstmann tweeted. "Frustrating seeing people from BIP and producers act like they didn't bully me for an entire season. Told things like I was a 'terd that won't flush', 'ugly' etc."
Fellow Bachelor nation star Chris Randone agreed with Horstmann. Refinery 29 notes he commented back, "List goes on and on."
Others seemed to agree.
"I found it rich that a show that intentionally edits people into a negative light – then gets on a soapbox about bullying," another tweeted in response.
It seems like Bachelor producers are trying to change how the show is going by giving an older Bachelorette a chance at love. We'll see how it goes — and if the bullying continues.
Check out Showbiz Cheat Sheet on Facebook!