Blake Horstmann Doesn't Know If He'll Ever Go on Another 'Bachelor' Show Because He Doesn't Trust the 'Lying' Producers
Before Blake Horstmann became a part of Bachelor Nation, he sold beer for Coors Distributing Company. "Trust me, those beer reps work damn hard. It isn't just drinking beer and shaking hands," he wrote in an Instagram story on Aug. 18. Then, in May 2018, when Becca Kufrin's season of The Bachelorette began airing, his life changed. Horstmann became a reality star, an influencer, and a DJ.
After competing in Kufrin's season, he went on to star in the sixth season of Bachelor in Paradise. There, he became the season villain and his life changed once again. According to Horstmann, the producers are largely to blame.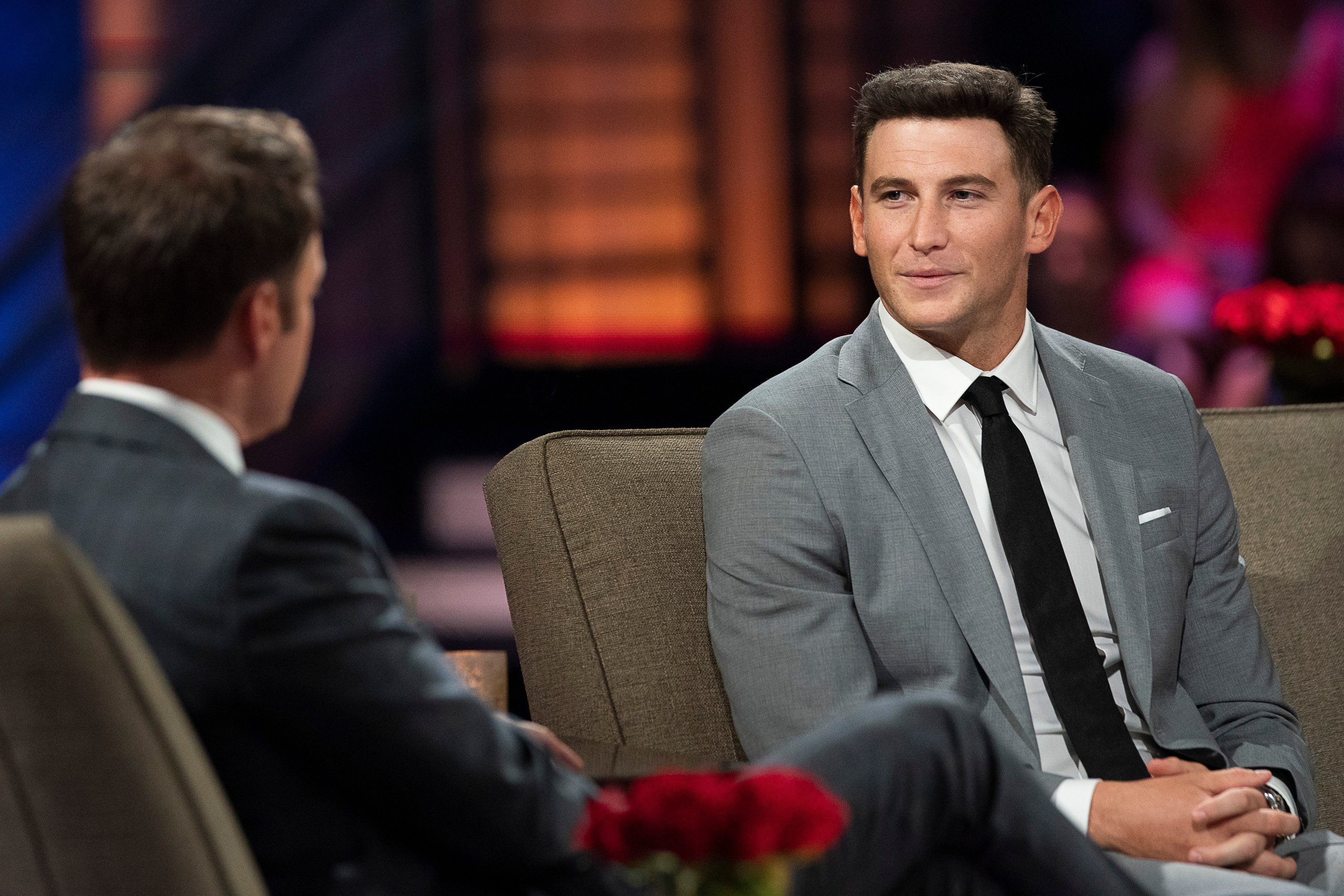 Blake Horstmann's experience with 'Bachelor in Paradise'
Anyone who watched the most recent season of Bachelor in Paradise knows it wasn't a good look for Horstmann. He's opened up about feeling depressed after filming.
In the Q&A he did recently with his fans on Instagram, one fan asked the reality star what he did to help himself when he was struggling.
"Different things work well for different people," he wrote back. "For me it was getting fresh air, exercising and eating right. It's crazy how your physical health can affect your mental. It can just start with a walk around the block each morning and then slowly it turns into runs and next thing you know your daily mindset changes dramatically."
To keep himself mentally happy, Horstmann tries to stay out of places like the Bachelor subreddit (one fan asked if he ever reads what fans have to say over there).
"I used to," he admitted. "It can be an addicting drug that is horrible for you. I don't think everyone from Reddit is horrible, but damn there are some horrible people on there. I try to stay away as much as possible… unless there is some serious tea."
Blake Horstmann probably won't be going on another 'Bachelor' show in the future
Another franchise fan asked if Horstmann would ever go on another Bachelor show again. He's hesitant to because of how the producers treated him during Paradise.
"I still very much believe you can find someone in that crazy environment," he wrote. "I have fallen in love and seen others fall in love. I think the scary thing for me is I have like .0716% trust in producers now so it would be VERY hard for me to be myself. The only way for the process to work is to be completely open and honest during it. I am just not sure I can do that anymore knowing the manipulation and lying…" 
Horstmann went on to say that he feels it's important to bring attention to the fact that Bachelor contestants are manipulated by producers and that the show is heavily edited.
"The reason I like to bring focus on the manipulation and editing of the show isn't to drag the show," he wrote. "At the end of the day they have a show to make and it's hard to continually make a good show that people will watch."
"The reason I speak on it is so you guys will stop canceling people and stop bullying and sending death threats over an EDITED television show," he continued. "Some people think everything they see is real and I'm here to inform you IT IS NOT."