Blake Horstmann Said He Thought He'd Marry the Girlfriend He Had Before Competing on 'The Bachelorette'
We'll have to wait and see if the new season of Bachelor in Paradise will film, but we're still reeling from what occurred last season. Fans know Blake Horstmann found himself in a lot of trouble when he was last on BIP. From pursuing multiple women on the beach to "ghosting" Caelynn Miller-Keyes prior to the show, fans were staunchly against him. And he's since reflected on his mistakes and talked about his experience.
Now, Horstmann is coming forward with some new details about his life. And he told Ben Higgins and Ashley Iaconetti's Almost Famous podcast about his past relationships. Horstmann even spilled that he had one girlfriend previous to his Bachelorette season that he thought he'd marry.
Blake Horstmann said Becca Kufrin choosing Garrett Yrigoyen was 'a big blindside'
Those who follow Horstmann first saw him when he competed for Kufrin's heart on The Bachelorette. He was quite enthusiastic about dating Kufrin, and he made it all the way to the final rose. Unfortunately, while his connection to Kufrin was strong, she chose Garrett Yrigoyen as the winner — and Horstmann left totally heartbroken.
Horstmann was eventually able to move past the heartbreak. But he felt significant loss after his breakup with Kufrin. "It was a big blindside," he told People after the event. "I truly thought that if it came down to me proposing, that she wouldn't say no. I thought what we had was real."
Horstmann noted seeing Kufrin and Yrigoyen together at the After the Final Rose special gave him some closure around the situation, though. "She's an engaged woman and I want to respect that," he added. "And she's very happy and I'm grateful for that. There's no point in focusing on it when there is no future there."
Horstmann stated he's done searching for 'the one'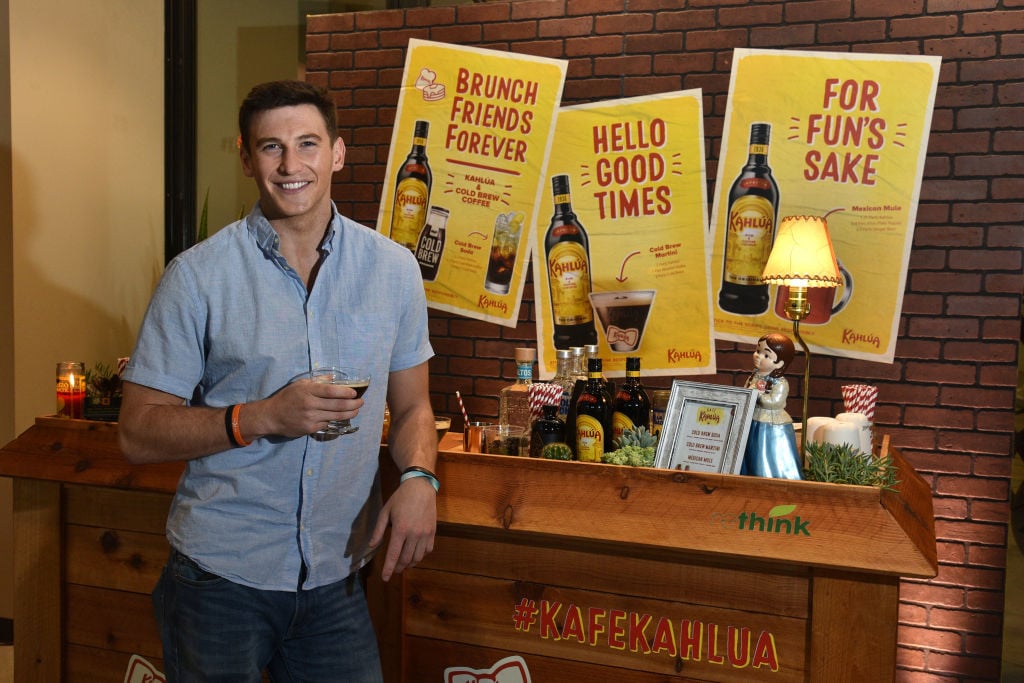 After The Bachelorette, Horstmann tried to find love on Bachelor in Paradise — but he had an incredibly tough time on the show. While he hoped to pursue a relationship with Hannah Godwin, producers recommended he take Tayshia Adams on a date first, and this seemed to sabotage his chances with either woman. Not only that, but Horstmann was involved in a scandal involving Stagecoach Festival, Kristina Schulman, and Caelynn Miller-Keyes that put him in a bad light.
Now, it looks like Horstmann is done searching for the perfect woman. Instead, he's going about his life and seeing what happens organically.
"I have decided to stop 'looking' for someone," he told his Instagram followers during a Q&A. "The show kind of puts you in a strange mind frame where you are constantly going over the top trying to find 'the one.' There is alot of single shaming in BN and if you are single there must be something wrong with you bc 'everyone' wants to date you."
He had a serious girlfriend prior to 'The Bachelorette'
Horstmann went on the Almost Famous podcast to talk about his relationship history. And he mentioned his tendencies to love hard, which has led to serious romances in the past.
"I'm one of those people who when I feel it, I feel it," Horstmann said. "I love hard. … When I'm into somebody, I'm into somebody. … I've had that relationship before, and I had that during The Bachelorette."
The conversation also turned to other serious relationships Horstmann's had. "I haven't had that many girlfriends through life," he added. "I had one that I lived with, dated for two years, lived with her right out of college. And another eight, nine months before The Bachelorette that was pretty serious and I thought was 'the one' and everything. But, didn't work out."
While Horstmann may not be actively seeking out companionship, he told Iaconetti and Higgins that he knows he's capable and ready for marriage. We're sure he'll find his perfect match someday.
Check out Showbiz Cheat Sheet on Facebook!