Blake Lively and Ryan Reynolds' Problematic Wedding Photos Are Basically Banned Online — Here's Why
Blake Lively and Ryan Reynolds have been happily married for seven years and remain one of Hollywood's favorite couples. People are obsessed with their chemistry, their adorable kids, and the flirty way that they interact with each other on social media.
Although their marriage has been for the most part drama-free, their wedding day did have some controversy. Critics voiced concern around the time of their wedding about the A-list couple's decision to hold their wedding at a U.S. plantation — a site that holds deep traumatic historical meaning for the African American community.
While the controversy blew over, in light of a recent decision by certain wedding planning sites, Lively and Reynolds' decision to host their wedding at a plantation has resurfaced once again.
How long did Blake Lively and Ryan Reynolds date?
Lively first met Reynolds in 2010 when they co-starred in Green Lantern. Although they were both involved with other people at the time — Reynolds was married to Scarlett Johansson — their chemistry was undeniable.
By mid-2011, they were rumored to be a couple. Reynolds and Lively's relationship progressed quickly and by early 2012, fans suspected that they were engaged. While the secretive couple didn't speak out directly about their relationship, the rumors were confirmed when, in September 2012, they tied the knot.
Seven years later, Lively and Reynolds have welcomed three children together and are one of the most beloved couples in entertainment. Fans absolutely love learning more about them and especially delight in their sarcastic comments on each other's Instagram posts.
Still, some questions linger surrounding the location and circumstances of their wedding.
Blake Lively and Ryan Reynolds are very protective of their wedding photos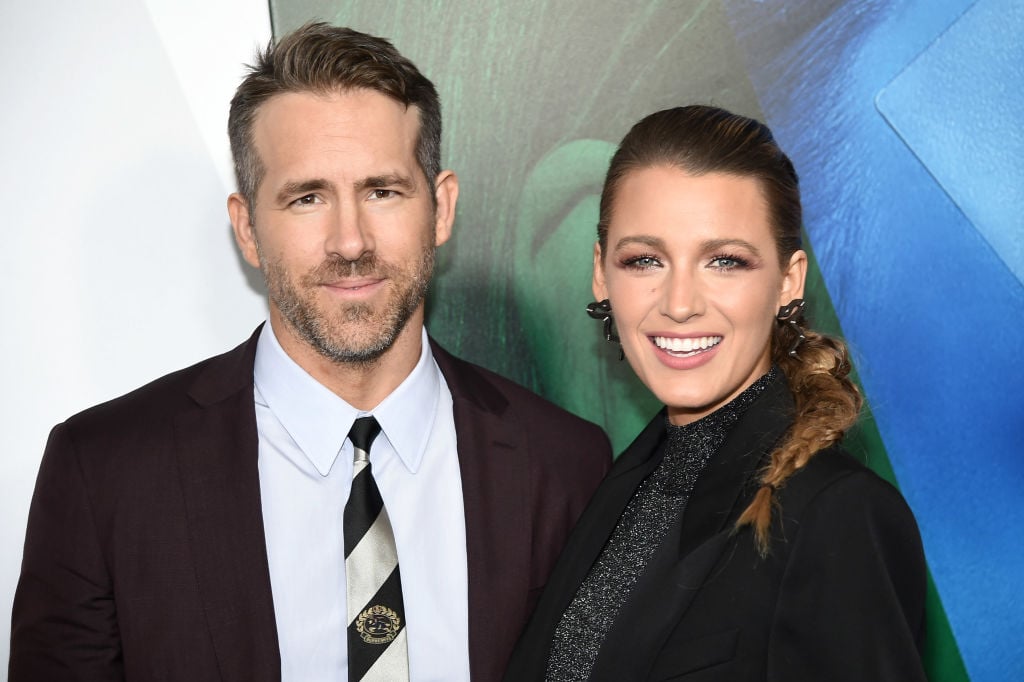 It's no secret Lively considers herself to be a lifestyle guru. She certainly has a special interest in decorating and baking. Therefore, when it came time to plan their wedding, Lively turned to the ultimate queen of lifestyle and design: Martha Stewart.
Stewart's team helped to design their September 2012 wedding, curating a fabulous table full of desserts and the overall theme for the big day. Stewart's wedding site exclusively revealed some images from the wedding shortly after Lively and Reynolds tied the knot, revealing Lively's bridal bouquet and an incredible dessert table, including a s'mores bar and mini blueberry cheesecake tarts.
However, when it came to actual photos of the couple or of the ceremony, fans were left waiting and wondering. Lively and Reynolds chose to not share any full images of them in their wedding garb or of the Southern plantation where they tied the knot.
From what it seems, it was not only a privacy decision by the couple but also influenced by the fact that their wedding venue received some serious criticism.
Plantation weddings are receiving backlash
Lively and Reynolds got married at Boone Hall in Charleston, South Carolina. While the location is undoubtedly beautiful and served as the filming location for the iconic movie The Notebook, many people were upset by the fact that they chose to get married at a plantation that formerly kept slaves. As E! News reports, Boone Hall is "a site where hundreds of African American slaves were forced to produce bricks and harvest pecans, as well as peaches."
Their decision is now even more cringe-worthy in light of the fact that wedding planning sites such as The Knot and Pinterest have decided to "limit the distribution" of images that feature plantation weddings. While the decision was made now, civil rights advocates have long requested people to avoid events at plantations due to their traumatic and inhumane history.
Civil rights group Color of Change told Buzzfeed News: "Plantations are physical reminders of one of the most horrific human rights abuses the world has ever seen."
"The decision to glorify plantations as nostalgic sites of celebration is not an empowering one for the Black women and justice-minded people who use your site," the organization wrote in a letter to the Knot Worldwide executives, as well as Pinterest. "The wedding industry routinely denies the violent conditions Black people faced under chattel slavery by promoting plantations as romantic places to marry."
If fans were hoping to get a closer look at Lively and Reynolds' big day at some point in the future, they probably shouldn't hold their breath: This new feature from wedding planning sites — The Knot plans to ban "use language that glorifies, celebrates, or romanticizes Southern plantation history" and Pinterest is going to remove photos and issue warnings — will make it much more difficult to see images from weddings, like Lively and Reynolds', held at plantations.
That said, since Stewart was involved with the wedding, there are still images online on her website. And since her publications have not jumped on board, the images will likely remain online.
In any case, Lively and Reynolds have never spoken out to clarify why they chose to get married at a plantation, and due to how private they are, it is unlikely that they ever will.