Who Is Blake Moynes on 'The Bachelorette'? Clare Crawley's Contestant Reached Out Before Filming
Who is Blake Moynes from 'The Bachelorette' Season 16 with Clare Crawley, including details on the cast member's age, Instagram, and occupation.
Everyone knows The Bachelorette Season 16 will be unlike any other. Clare Crawley's season was postponed due to the coronavirus (COVID-19) pandemic. As a result, many fans have been wondering whether or not the new lead reached out to contestants ahead of filming. Now, it seems one Bachelorette cast member, Blake Moynes, contacted Crawley before production started. Here's what we know.
Who is Blake Moynes from Clare Crawley's season of 'The Bachelorette'?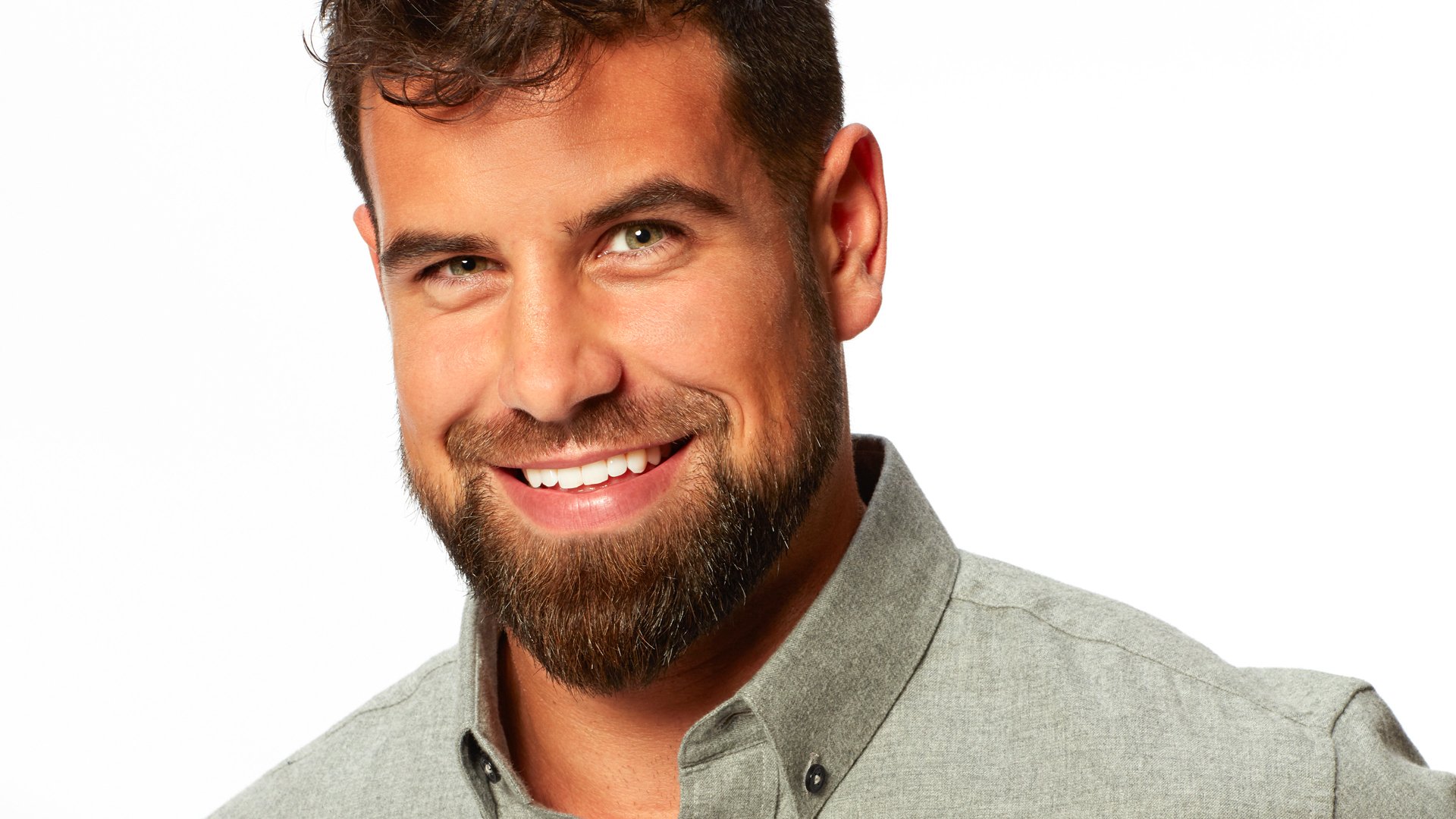 Per his Bachelorette bio, Blake is a 29-year-old from Hamilton, Ontario, Canada. After university, the new reality star found the perfect job working outdoors as a wildlife manager. Now, he's on the search for his perfect partner. That said, Blake's profile hints he's only looking because of peer pressure.
"In the past, Blake spent his Saturday nights hanging with his best friends. But now all of those friends are married and he's the last single man remaining," his bio reads. "Not one to like being left out, Blake Moynes now feels the pressure to settle down and wife up! His dream woman is outdoorsy, beautiful and fun."
Meanwhile, host Chris Harrison revealed just how much of an outdoorsman Blake can be.
"Blake works with endangered species and owns his own falcon. Not a car, the actual bird. He owns a falcon that he hunts with," Harrison said when introducing the Bachelorette cast on Sept. 29. "He definitely looks the part, doesn't he? He's definitely a meat-eater."
Blake's Instagram feed is also made for those who love outdoor adventures. But he also managed to squeeze in a shoutout to The Bachelor franchise ahead of the premiere.
"I have always wanted my love story to be similar to "the notebook"… but do I get my wish?" Blake wrote on an Instagram post with Crawley. "Make sure you have your popcorn and stiff drinks for this one."
Chris Harrison says Blake Moynes will 'stir things up' on 'The Bachelorette' Season 16
In the Sept. 29 "Meet the Men" video, Harrison hinted Blake will be involved in some drama during The Bachelorette Season 16. 
"Blake made some bold moves," the host said. "I always say to the guys, 'Look the rules are there are no rules.' He really took that to heart. And Blake pushes the envelope to spend time with the woman he's hoping to fall in love with. But we'll see if that rubs the guys the wrong way."
Then when speaking with Entertainment Tonight, Harrison noted Blake will "be in the thick of things and stir things up." At the time, the host didn't reveal any further details. But now, we know Blake reached out to Crawley before filming The Bachelorette. 
"During the quarantine, Clare posted on her Instagram Story that she was really struggling right now because of what her mom is going through in the hospital," Blake said, according to a clip published by Entertainment Tonight. "So I want to check in on if she's OK."
The sneak peek also highlighted Crawley's response in The Bachelorette premiere, and the hairdresser isn't exactly happy. 
"Over quarantine, it was really hard for me. You were the only guy who reached out to me the entire time," Crawley said. " I didn't want to bring this up. But there are these weird rules that we have to follow for the show of not contacting somebody. So you broke the rule."
The Bachelorette Season 16 is all about respect. So will Blake's actions ahead of production cost him his spot in Crawley's heart? You'll just have to watch it all unfold. The premiere starts Tuesday, Oct. 13.
Check out Showbiz Cheat Sheet on Facebook!