Blake Shelton and Adam Levine's Social Media Exchange Secures Their Bromance
Blake Shelton has been in the headlines a lot lately, with fans eagerly following every detail of his relationship progression with Gwen Stefani. Still, Shelton was paired with another celebrity in tabloid stories recently, a BFF of his from way back — and their interaction is definitely giving fans life. Not only did Shelton get into a social media spat with Adam Levine, but his girlfriend, Stefani, playfully jumped in, creating an internet exchange that was both hilarious and heartfelt. 
Blake Shelton and Adam Levine are both world-class superstars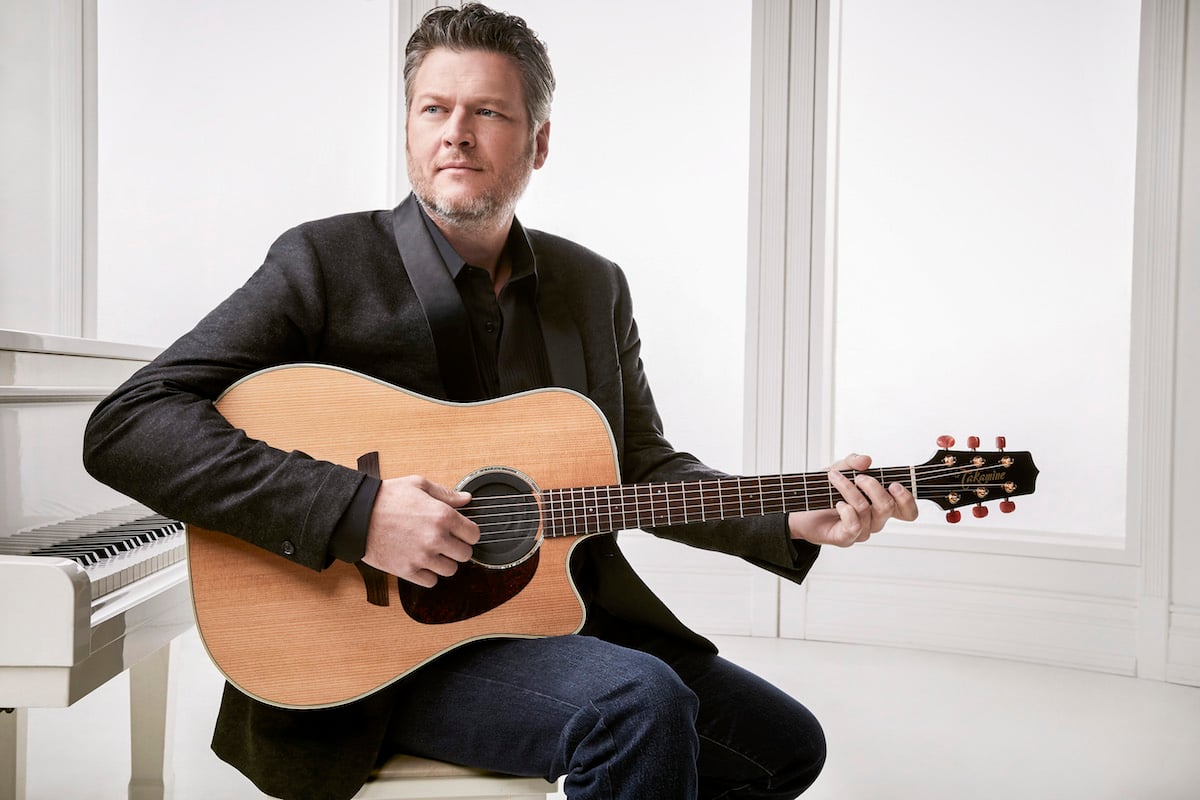 RELATED: 'The Voice': Do Blake Shelton and Adam Levine Still Talk to Each Other?
Related post url: 
On the surface, Shelton and Levine couldn't be more different.
Shelton rose to fame in the early 2000s, a country singer with a mullet and a penchant for singing songs about beer and hunting dogs. Shelton eventually became one of the music industry's biggest stars, with songs like "Honey Bee" and "Hillbilly Bone" to his credit. His personal life has often made headlines — but through it all, Shelton has remained committed to his music.
Levine is a heavily tattooed rocker who also become a star in the early 2000s. His band, Maroon 5, quickly became one of the hottest alt-rock bands of the decade, with Levine, in particular, earning renown for his skills as a songwriter and performer.
These days, Levine still performs with his band, although the group hasn't released a new record in several years. He also works as a businessman and record producer, proving that his skills in the music business go far beyond his abilities onstage. 
How did Blake Shelton meet Adam Levine?
When Shelton first crossed paths with Levine, it wasn't at an industry event or concert venue. In fact, it was when they were both cast as judges on the singing competition show The Voice.
As Levine later revealed, he and Shelton became friends almost instantly. "I remember when I saw him at the meeting at NBC, I was instantly very taken by him 'cause he was definitely not your typical country artist," Levine said. "He was not a cookie-cutter guy, and the second we met, we were friends. All of the bulls*** that we do comes from a place of love."
The two worked together on The Voice for years, establishing a "bromance" that viewers couldn't get enough of. Shelton and Levine constantly threw jabs at each other, with Levine joking about Shelton's down-home persona and Shelton poking fun at Levine's tattoos and lean frame.
When Levine decided to leave the show in 2019, many viewers wondered if his friendship with Shelton would be affected — however, based on a recent social media exchange, their friendship is still very much intact. 
Are Blake Shelton and Adam Levine still friends?
In late July, Shelton's song, a duet with Stefani, was still going strong on the charts after several weeks, when it was threatened by a new Maroon 5 release, "Nobody's Love." In response to this, Shelton took to Twitter to call out Adam Levine, posting: "my god Adam…. You are still a pain in my ass!!!!! Go away idiot!!!!"
Levine wasted no time in responding to Shelton, posting: "Eat s**t cowboy! I'm comin' for ya!"
Stefani eventually chimed in, calling on Levine to leave her boyfriend alone. Still, Levine and Shelton went back and forth several more times, creating a truly hilarious exchange.
Fans loved their playful bickering and took it as proof positive that even though the two no longer work together, they still have as much love for each other as ever before.