Blake Shelton and Miranda Lambert Video Resurfaces and Makes Fans Nostalgic
Blake Shelton is currently dating pop superstar Gwen Stefani, but there was a time when he was part of one of country music's most powerful partnerships.
Shelton's marriage to fellow country singer Miranda Lambert was followed by thousands, with fans tracking their every move. People couldn't get enough of the country duo's chemistry or their unconventional love story.
Recently, a video surfaced that reminded fans of why they loved Shelton and Lambert as a couple so much and provided a bit of insight into a time in the superstar's lives when they had eyes only for each other. 
When did Miranda Lambert and Blake Shelton get married?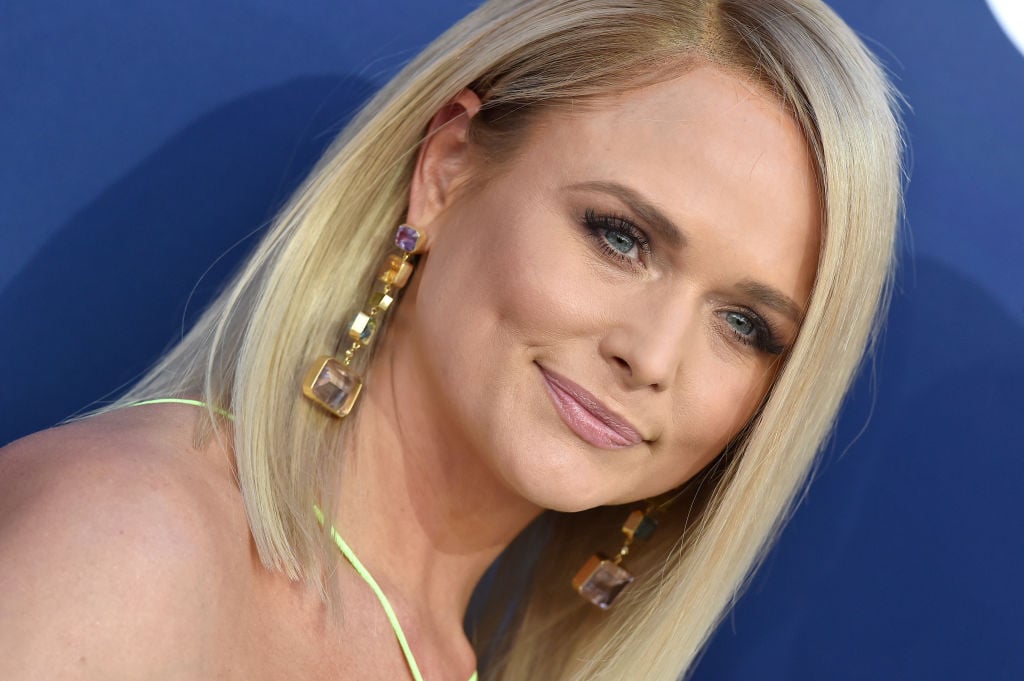 In 2005, Shelton was married to his first wife, Kaynette Williams. However, he met Lambert that same year and his whole world changed.
Shelton and Lambert performed a duet together at the 2005 CMT 100 Greatest Duets special. Not long after, Shelton and his first wife divorced. He and Lambert started a romance and they soon began appearing together at various red carpet and industry events. 
Over the next several years, Lambert and Shelton continued to conduct their high-profile romance. They got engaged in 2010 and ended up tying the knot in a down-home Texas ceremony in 2011.
The couple's careers continued to skyrocket and they both became pioneers in the country music industry, selling out tours all over the world and releasing multiple hit songs. In 2011, Shelton became a judge on the singing competition show The Voice, all while his wife continued to pursue her own highly successful career.
Still, all was not well in paradise, and soon, reports of trouble began to surface.
Why did Miranda Lambert and Blake Shelton get divorced?
Lambert and Shelton got together under a veil of controversy, so it's no wonder that speculation continued to dog the pair throughout their marriage. Although they repeatedly denied problems within their marriage, multiple tabloids speculated that the two cheated on each other all throughout their union. 
Other reports claimed that Shelton very much wanted children while Lambert wasn't ready to start a family and wanted to continue to focus on her career. Whatever the specific reason, in the summer of 2015, Shelton and Lambert announced their split.
While the divorce was seemingly amicable, fans were devastated that their favorite country couple had decided to go their separate ways.
What video recently surfaced?
Both Shelton and Lambert have gone on to find love with other people, but many fans still remember when they were the hottest couple around. In mid-December 2019, a video popped up online that documented the hours before Shelton and Lambert's 2011 wedding.
In the video, Lambert can be seen talking to a camera, which was held by Shelton. Lambert looks vulnerable as she acknowledges the trials and tribulations that they had gone through, all of which led up to the days before their grand wedding.
"We have made it through everything we could have possibly made it through. I know we have a lot more trials and tribulations to go, but I'm ready to join in with you on that journey," Lambert revealed in the video. The sweet video ended with Lambert saying: "This is, in fact, a fairy tale for these three days and I'm so glad to share it with you. I love you."
Although those days are long gone, the video was a reminder of the time when both stars were convinced that their love would last.