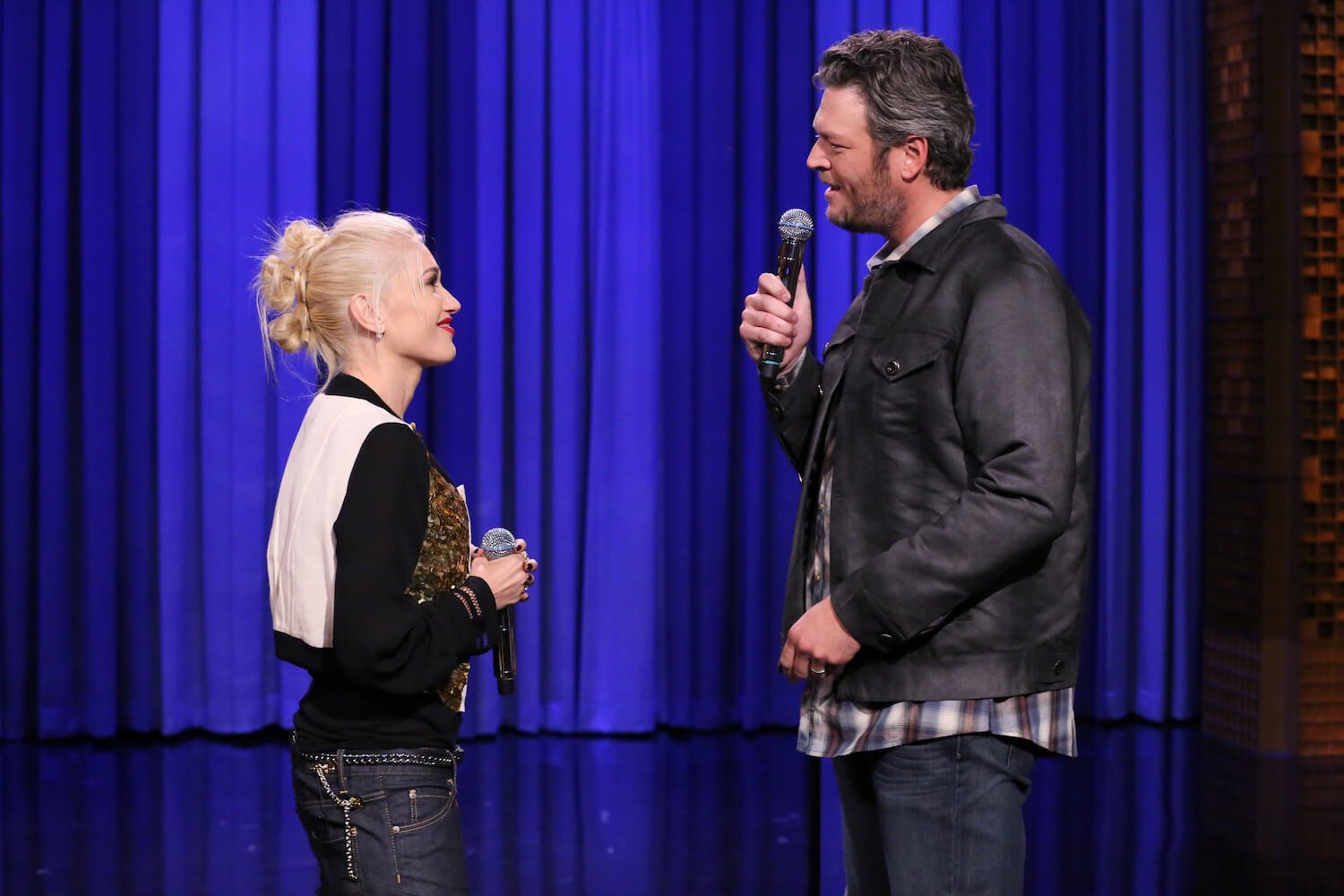 Blake Shelton Quitting 'The Voice' Was a 'Huge Family Choice,' Gwen Stefani Says
Gwen Stefani and Blake Shelton came to a family decision when it came time for Shelton to step away from 'The Voice.' Here's what Stefani said.
NBC's The Voice Season 24 premiered with four new coaches, and fans (including the writers at Showbiz Cheat Sheet) can't wait to see the new dynamic. We'd seen Blake Shelton dominate The Voice for years, and we're already missing his presence on the show. As for his wife and fellow coach, Gwen Stefani, she reflected on the "huge family choice" involved in Shelton leaving the series behind.
Gwen Stefani reflects on Blake Shelton's choice to quit 'The Voice'
Tears were shed when Blake Shelton quit The Voice ahead of season 24. While Reba McEntire, the country queen, took his place, we already miss the banter Shelton had between the other coaches. But Shelton has other projects and life goals he can accomplish now that The Voice isn't taking all his time. His wife, Gwen Stefani, reflected on Shelton's choice to quit and how the whole family was involved. She admitted to People that it was a "huge family choice" for Shelton to take a step back.
"I am happy for him because he has space to do all these other hobbies and things he wants to do," she continued.
Stefani spoke to Extra in 2022 about Shelton's life-changing decision. She also mentioned that her husband wants more time to complete his projects.  
"I think that Blake — I don't know, I think he just wants more time, you know what I mean?" she explained. "I don't know that people realize, if he's doing two seasons a year, right? In between that, he's touring. So, he actually has two teams at the same time at a certain point, so they overlap. So, it's a lot of brain power, it's a lot of time away from the family, those kinds of things."
Gwen Stefani wasn't sure about joining 'The Voice' Season 24 without her husband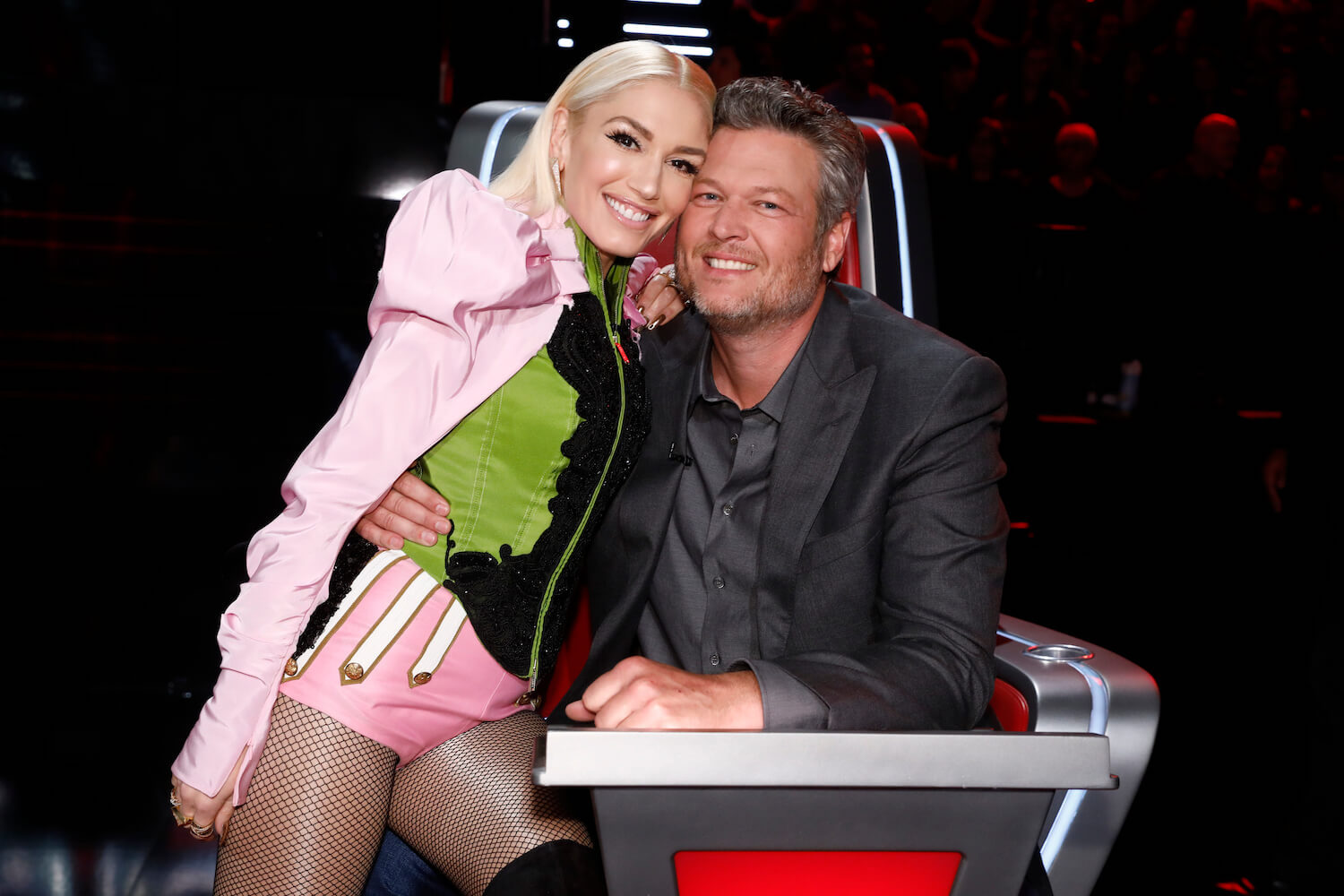 Fans are excited to see Gwen Stefani join The Voice Season 24 as a coach — myself included. Stefani brings a level of knowledge and expertise of the industry that some of the greener judges don't, as she's been around since the '90s. But she wasn't so sure about joining The Voice without Blake Shelton by her side.
"I was really weirded out like, 'What's it going to be like without Blake?' she told People. "But we are having so much fun. At the end of the day, coaching these humans who are so gifted … I love it."
Stefani's still working on finding a work-life balance amongst hectic scheduling. "It's literally schedule, schedule, schedule. [But] there is a balance," she added. "For me, the only way that I've gotten this far is with my spiritual faith and being able to take time out to pray. You see the miracles, and that's inspiration and fuel to keep it going."
What is Blake Shelton doing now? He's gearing up for 'Barmageddon' Season 2
Blake Shelton might not be coaching in The Voice Season 24, but he has other projects lined up. Along with making music, he's bringing back Barmageddon for season 2 on the USA Network.
Barmageddon features two celebrities per episode playing games in a Nashville bar — and hilarity and chaos will certainly ensue in season 2. The first episode of season 2 features Kelly Clarkson vs. Michelle Rodriguez, and the second episode has Gwen Stefani competing against Shelton.
Shelton explained more about the show while on Jimmy Kimmel Live!  "It was actually just an idea that was born out of drinking backstage at The Voice," the country star said. "We were actually watching, there's a show called Holy Moley, and we were watching that one day and I said, 'Man, how much more fun would that show be if they were drinking while they were doing it?' Literally, that's how we thought of Barmageddon."
Barmageddon Season 2 premieres Monday, Nov. 13, 2023, at 11 p.m. ET.
For more on the entertainment world and exclusive interviews, subscribe to Showbiz Cheat Sheet's YouTube channel.