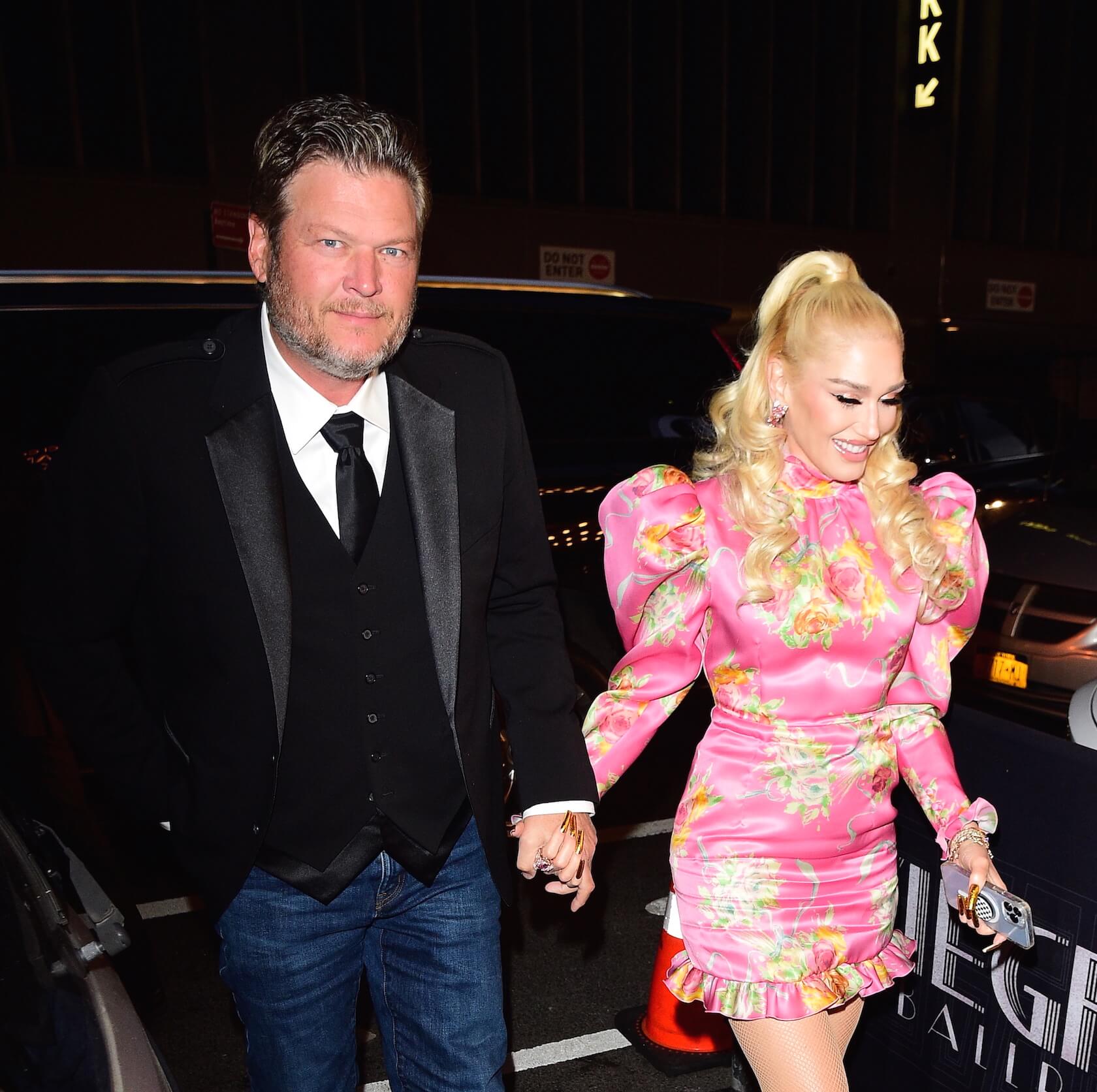 Blake Shelton Tells 'The Voice' Star Gwen Stefani When She's Inappropriately Dressed for Oklahoma
'The Voice' coach Gwen Stefani is known for dressing fashionably, but sometimes, Blake Shelton has to step in to tell her how to dress practically for Oklahoma.
The Voice Season 24 brings Gwen Stefani to the forefront as she competes for her first win — and she doesn't have Blake Shelton by her side. While Stefani misses Shelton on the show with her, she'll travel back to Oklahoma to live with him when filming ends. And Shelton said that he occasionally has to warn Stefani of the country weather so that she can appropriately dress herself.
Blake Shelton tells 'The Voice' Season 24 coach Gwen Stefani when she's not dressed for Oklahoma weather
Blake Shelton is from Oklahoma, but his wife, The Voice Season 24 coach Gwen Stefani, is not. While Stefani is known for her high-fashion looks in The Voice, she's not always prepped and ready for the weather in the countryside. Shelton discussed this while visiting The Jennifer Hudson Show in November 2023.
While Shelton visited the show, Jennifer Hudson asked Shelton if he would assist Stefani with her personal style. "What are you talking about? You know I don't help," Shelton said with a laugh. "Of course not." But Shelton backtracked when speaking about Oklahoma living.
"Now, I will help her with how to be prepared if we're going to Oklahoma," he added. "It's like, 'Hey … it's cold.' Or, 'It's hot there, so, bring whatever stuff. Be ready."
Hudson then showed a photo of Shelton and Stefani dressed in camo while posing for a selfie in the woods. "See that. See, she probably wasn't prepared, and she had to put on a bunch of my crap," Shelton said.
Blake Shelton thinks the country brings out a 'different side' of Gwen Stefani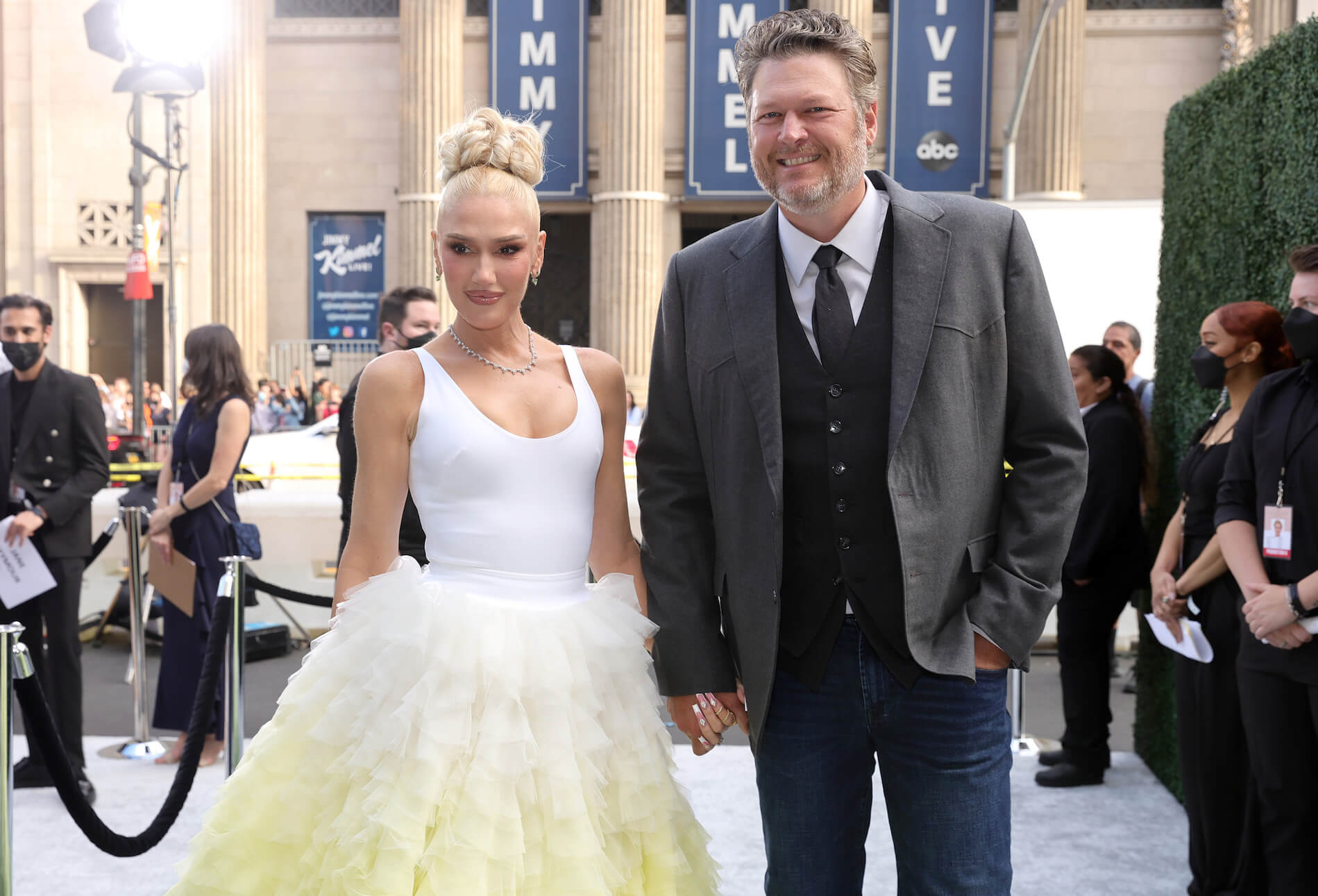 The Voice Season 24 coach Gwen Stefani is from California. While Blake Shelton appreciates his wife's roots, he loves what Oklahoma brings out in Stefani.
"I'm not going to say that she's become this country girl," he told E! News, "but I just think we're starting to see a different side of Gwen. And I think country music has kind of given her the chance to show what an incredible vocalist she is and an incredible songwriter."
While speaking on Jimmy Kimmel Live!, Stefani commented on her journey from California life to the country. "To be out there in Oklahoma and just be purely in the middle of nowhere, it's been really a blessing," she said. As for playing her first country rodeo, Stefani admits that the experience of playing for 70,000 people was "magic."
'The Voice' Season 24 star admits it's 'so beautiful' in Oklahoma
Gwen Stefani never imagined she'd be living in Oklahoma with Blake Shelton, but The Voice Season 24 star now thinks the country is "so beautiful." However, it did take some getting used to.
"I am not really a dirt person, a bug person, I don't like that much humidity," the No Doubt frontwoman told People. "But it's so beautiful [in Oklahoma], and you kind of feel like you're going into this vortex. Nature — and God — is all right there."
While falling for Shelton was a massive surprise for Stefani, she wouldn't have it any other way. "He's changed my life … when I [started dating] Blake, that's when I felt home, like, 'Oh, this is where I'm supposed to be, with this guy,'" she added.
The Voice Season 24 airs Mondays and Tuesdays at 8 p.m. ET on NBC.
For more on the entertainment world and exclusive interviews, subscribe to Showbiz Cheat Sheet's YouTube channel.