Blake Shelton's Best Gift to Gwen Stefani Is a Living Creature
Blake Shelton is undoubtedly head over heels in love with Gwen Stefani. The country crooner and the pop princess have been one of music's most buzzed-about couples for years now after forming a romance on the set of The Voice. Stefani and Shelton have become inseparable, with Shelton easily assuming co-parent duties for Stefani's three …
Blake Shelton is undoubtedly head over heels in love with Gwen Stefani. The country crooner and the pop princess have been one of music's most buzzed-about couples for years now after forming a romance on the set of The Voice. Stefani and Shelton have become inseparable, with Shelton easily assuming co-parent duties for Stefani's three boys. Blake Shelton doesn't hesitate to spoil his lady friend, and recently, he opened up about the "best gift" that he has ever given to Stefani.
How did Blake Shelton and Gwen Stefani first meet?
Blake Shelton and Gwen Stefani couldn't seem more different on the surface. Stefani is a California girl through and through, known for her wild outfits and ska-style music. Shelton, on the other hand, is a tried and true country boy, and he achieved fame for songs such as "Big Red," "Austin," and "Honey Bee." Still, when the two first met in 2014 per InStyle, they had several things in common, including the fact that their marriages were both imploding.
Shelton's marriage to Miranda Lambert was in the process of dissolving, and around the same time that they announced their divorce, Stefani's own union to Gavin Rossdale formally ended. Stefani and Shelton bonded as co-workers on The Voice, but it seems likely that their shared heartbreak helped to bring them together. By early 2016, Stefani and Shelton had made their romance official and began appearing on red carpets together. 
The pair could get married soon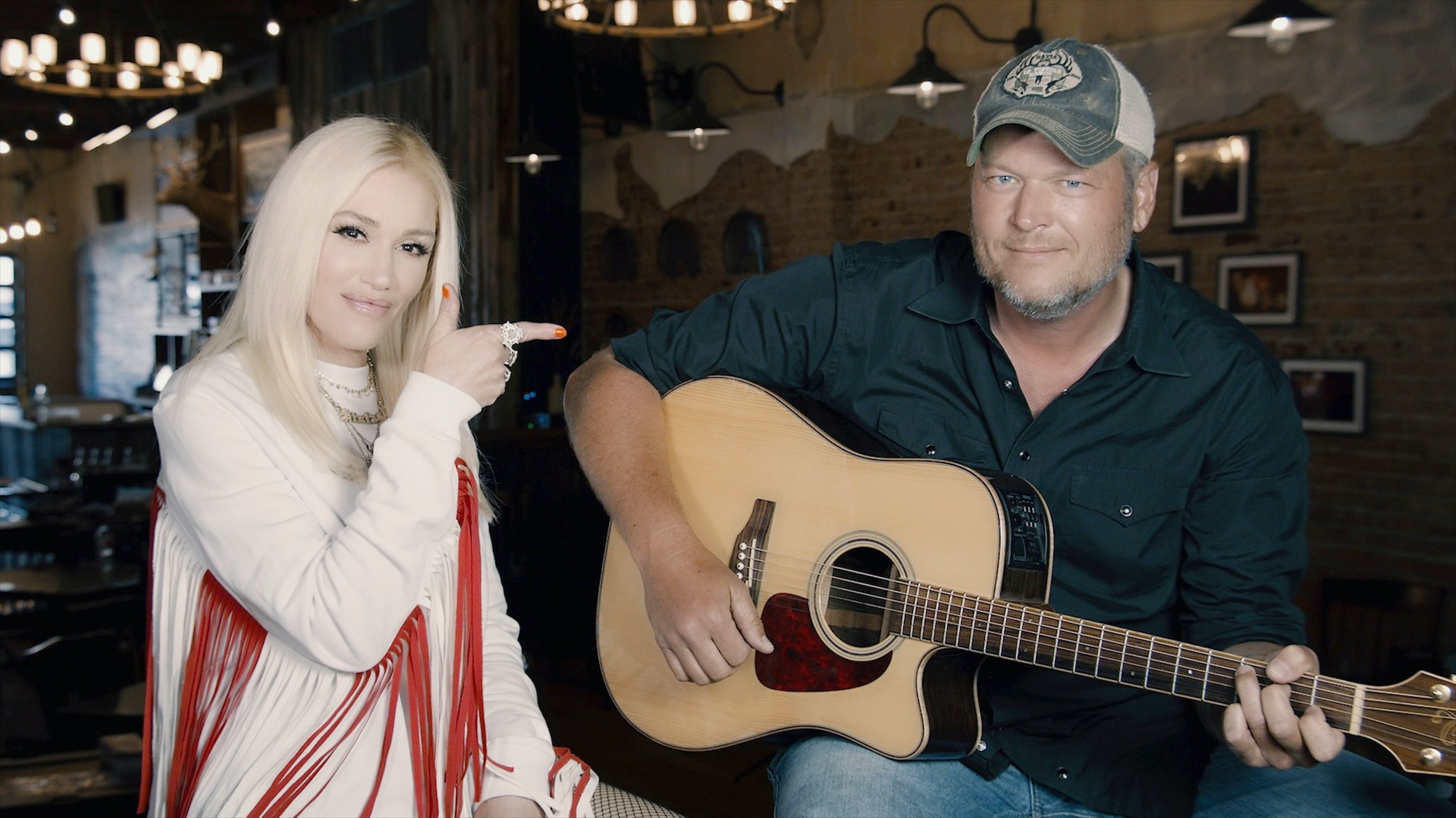 Blake Shelton and Gwen Stefani have been together ever since, and they never hesitate to rave about each other in interviews. Both stars have made it clear that they are very happy in their relationship, and Stefani has admitted that she counts on her boyfriend to help with her three young children. Many fans have wondered if the two might get married sometime soon or at least announce an engagement.
Although Stefani and Shelton have remained cagey about confirming any future plans, they did take a big step toward marriage in recent months when they bought their first house together. The property, which is based in Los Angeles, is the perfect home base for the couple and offers plenty of space for Stefani's children — as well as any future kids that the pair might welcome. It is very possible that in the months to come, fans could see an engagement announcement from Stefani and Shelton.
What's the best gift that Blake Shelton has given to Gwen Stefani?
Blake Shelton has showered Gwen Stefani with gifts over the years. While he has likely gifted her expensive trinkets, including jewelry and clothes, there is one gift that he considers to be far and away the best of them all. According to PopSugar, Shelton revealed that he actually gave Stefani a horse during the early years of their relationship: "We got her horse, and I got myself a horse at the same time. Gwen, she loves riding and she loves horses. It's actually so funny that people are so shocked by that, but if you can name me one girl on the planet that doesn't love horses or just think that they are beautiful . . . "
Stefani likely spends time riding the horse on Shelton's Oklahoma ranch, where the couple spends a great deal of time. Surprisingly, the California girl has taken easily to country living and seems to be having a blast with her down-home boyfriend. Their love story only goes to show that opposites attract, even in the crazy world of celebrity culture.