'Bling Empire' Star Andrew Gray Reveals Shocking Tidbit About the Show's Casting
Netflix's Bling Empire star Andrew Gray is continuing to talk about the show and his depiction after he's received criticism for how he behaved during the season. In a recent podcast interview, he spoke about how he landed a spot on the show.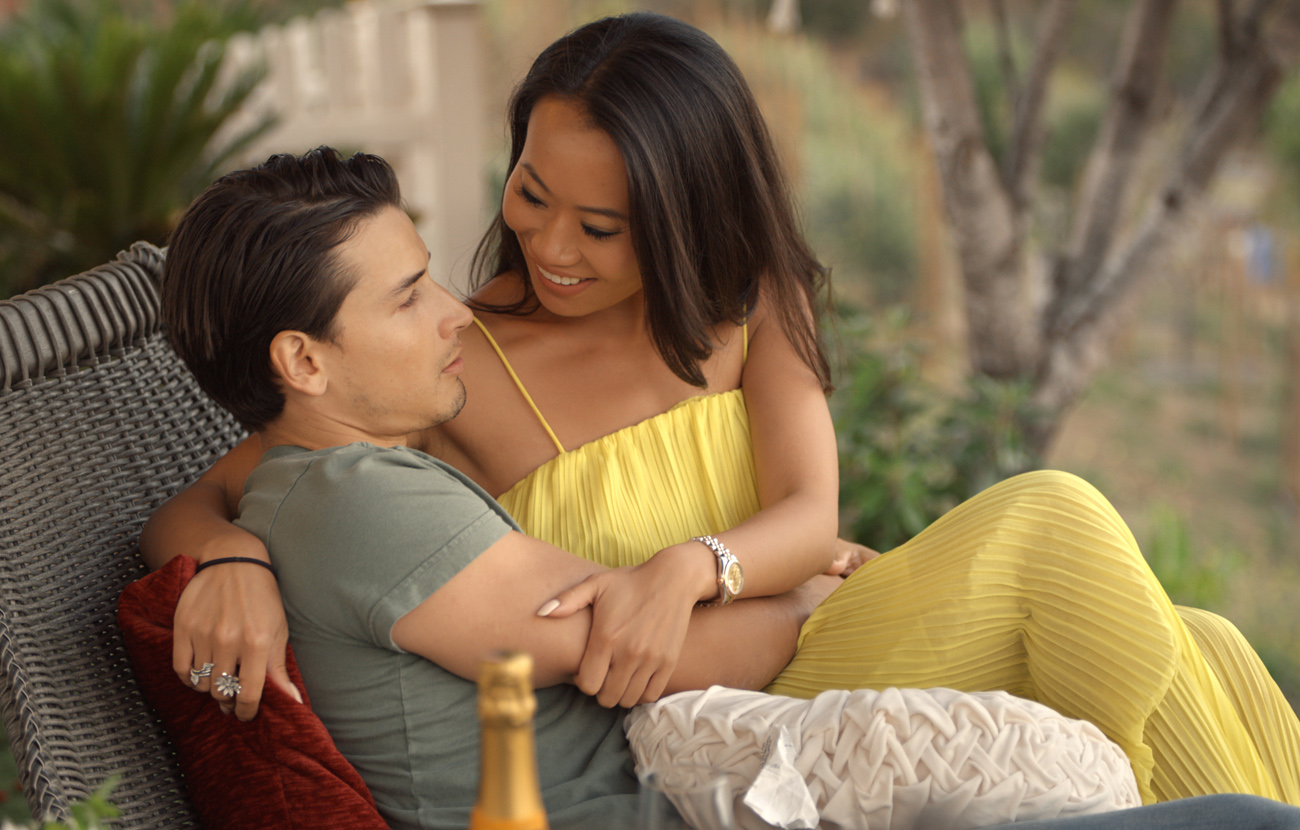 Kelly Mi Li and Andrew Gray's relationship on 'Bling Empire'
The relationship between Mi Li and Gray was heaviliy talked about on social media when the first season of Bling Empire first came out. A lot of fans called the relationship was toxic, criticizing things such as the way that Gray spoke to and treated Mi Li.
Speaking with E! Online, Gray said that the things depicted on the show are not what actually happened in reality. He also accused production of "manipulation," referring to the filming of the show as "a set-up" and "a trigger."
He said, "To set the record straight, what was captured in the show doesn't reflect our relationship at all. I don't believe the audience—and this is my opinion, Kelly's gonna say her piece—really saw anything other than the absolute worst part of a time, a short time, that was put on camera."
As far as the backlash he has received, Gray said that he and Mi Li began to not look at comments. Despite how things looked at end of the season, the couple is still together. "It's surreal because you have hope that people will fact check, respond, reply but, time and time again, we see reactions, we see common hate, we see common anger through people who've also been affected in some way shape or form from a person, place or thing," he said.
Andrew Gray talks about how he was cast on 'Bling Empire' and his portrayal
Gray recently dropped by the Behind The Velvet Rope with David Yontef podcast and talked all things Bling Empire. During the podcast interview, Gray also reiterated how he didn't know anyone on the cast. He explained more this time, including intricate and detailed the show's casting process was and how many rounds of casting that they had to go through.
RELATED: Who Is 'Bling Empire' Star Jaime Xie?
"I knew Kane. I knew Kane well because he was there since the beginning, but this is an assembled cast," Gray revealed. "We casted everybody. We went through, like, I want to be modest and say five rounds of casting. But I think it's eight rounds to get this group of people."
Gray also said that he wasn't blindsided by his portrayal from the show and knew that he was going to be a villain from the star. "From Day 1 I knew I was gonna be the villain. From Day 1," he said. "And I'm OK with it. Because number 1, without excusing behavior, I realize I still have more work to do in therapy. At the same time, I'm the only non-Asian on the show, with no friends and no family backing. There's no support."
Bling Empire's first season is currently streaming on Netflix. It isn't known yet if the show will be returning for a second season on the streaming giant.