'Bling Empire': Anna Shay Has Recently Become Obsessed With Target
Netflix's 'Bling Empire' stars the delightful Anna Shay. Though the millionaire lives lavishly, she's also obsessed with Target.
Netflix's Bling Empire is the latest reality show sensation. The eight-episode series chronicles the lives of LA's affluent Asian community. The cast consists of Christine and Dr. Gabriel Chiu, billionaire Kane Lim, entrepreneur Kelly Mi Li, narrator Kevin Taejin Kreider, former pop singer Cherie Chan, and her trust fund beau Jessey Lee, DJ Kim Lee, fashion influencer Jamie Xie, hairstylist Guy Tang and of course the whimsical Anna Shay.
Much of the series follows the friend group's relationships, lavish parties, and shopping trips. Shay, who has been reclusive for most of her life, is the standout on the series, jetting off on trips to Paris on a whim and gifting guests Rolexes as party favors.
However, in addition to her lavish shopping sprees on Rodeo drive, it appears that Shay has recently discovered Target, and she's obsessed.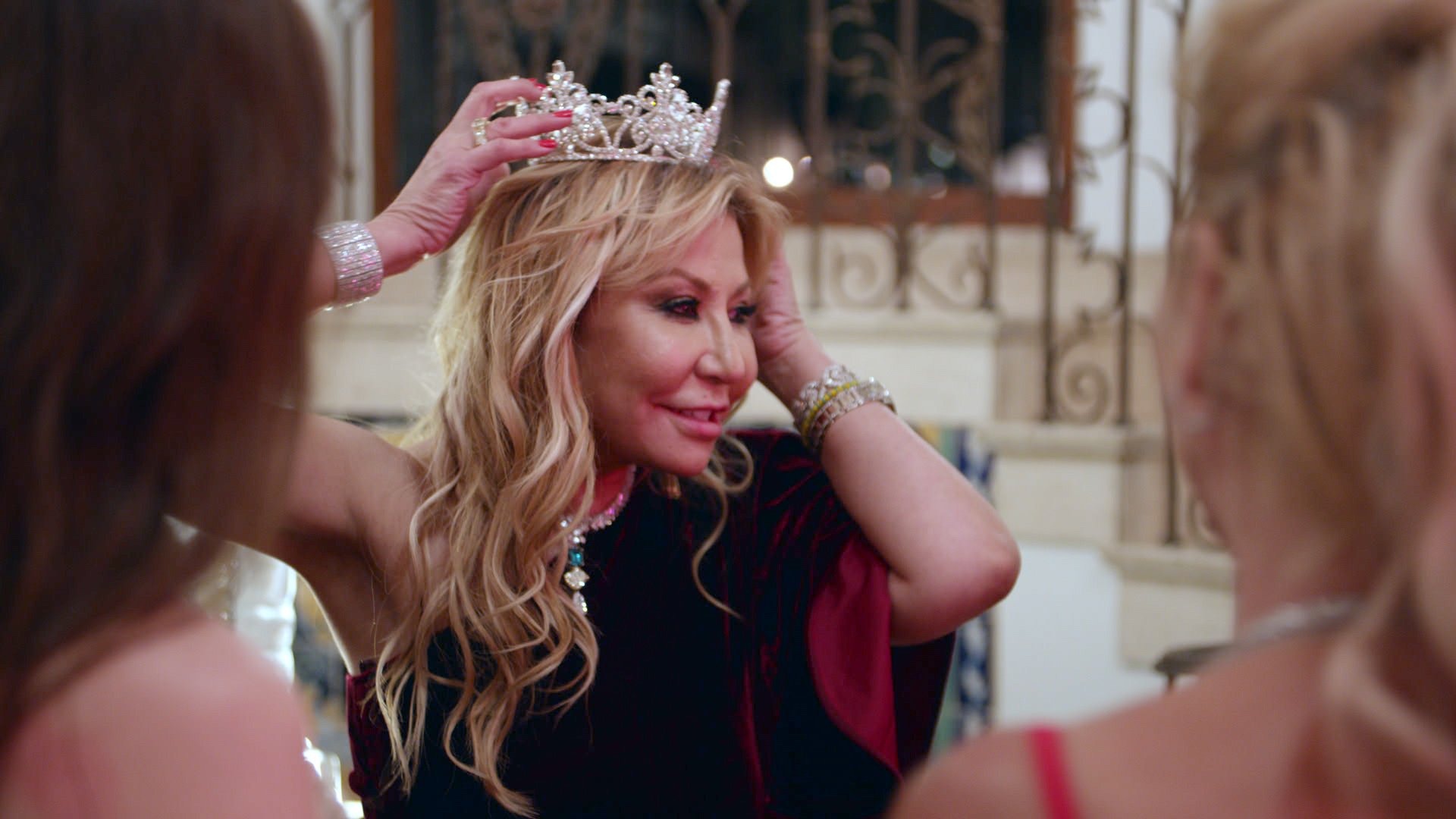 'Bling Empire' has thrust Anna Shay into the spotlight
When the pilot episode of Bling Empire opens, we meet Shay, who is surrounded by jewels, fashion, and her nine golden retrievers. For the majority of her life, Shay had been somewhat of a recluse. Her father, the late Edward Shay, was the founder of leading global defense contractor Pacific Architects and Engineers, which launched in 1955.
"He did a lot of mostly government contracts, embassies, and a lot of things that I don't know about," Shay says told Town & Country. "Basically, he was a businessman." Because of the Shay family business, the heiress stayed out of the spotlight for the majority of her life until now, barely even having a presence on Google.
She revealed that she wanted to star on Bling Empire as a way to do something for herself following her parents' deaths, four divorces, and caring for her now-adult son.
Anna Shay's net worth is astounding
Though Shay refers to her father as a businessman, there is a bit more to her family legacy and net worth than that. As her friend and co-star Kane Lim says in Bling Empire, "Her money comes from weapons. Her father sells bombs, guns, defense technology."
Shay and her brother sold their family company PAE in 2006. The company reportedly operates on seven continents. It is still a contractor for the Department of Defense, State Department, Armed Services, and many more places.
The siblings sold the company to Lockheed Martin for $1.2 billion in an all-cash deal. Shay and her brother each took half, making Shay's net worth $600 million according to Celebrity Net Worth. We're certain that's not her only source of income.
Anna Shay recently became obsessed with Target
With so much money at her disposal, Shay adores nice things including a stretch Rolls Royce with custom Chanel interiors. However, she's recently become obsessed with supermarket shopping and Target, a store she only discovered two years ago.
Shay has been a philanthropist her entire life. Lim told Town & Country that she loves going to the supermarket and buying $3,000 worth of food to give it away. "She's like, 'Oh, take some for you. Take this bread. Take this.'"
However, Target is her new stomping ground. "You can buy so many things there!" Shay exclaimed.