'Bling Empire': Kevin Kreider Wants to 'Destigmatize' Sobriety by Opening up in Season 2
'Bling Empire' cast member Kevin Kreider opens up about being sober in season 2. He says he wants to 'destigmatize' sobriety.
Netflix's Bling Empire stars Kane Lim and Kevin Kreider revealed they opened up about their "insecurities" during season 2. While Kane's focused on his infatuation with plastic surgery, Kevin's revolved around his journey as a sober model. He explained he discussed it to help "destigmatize" sobriety.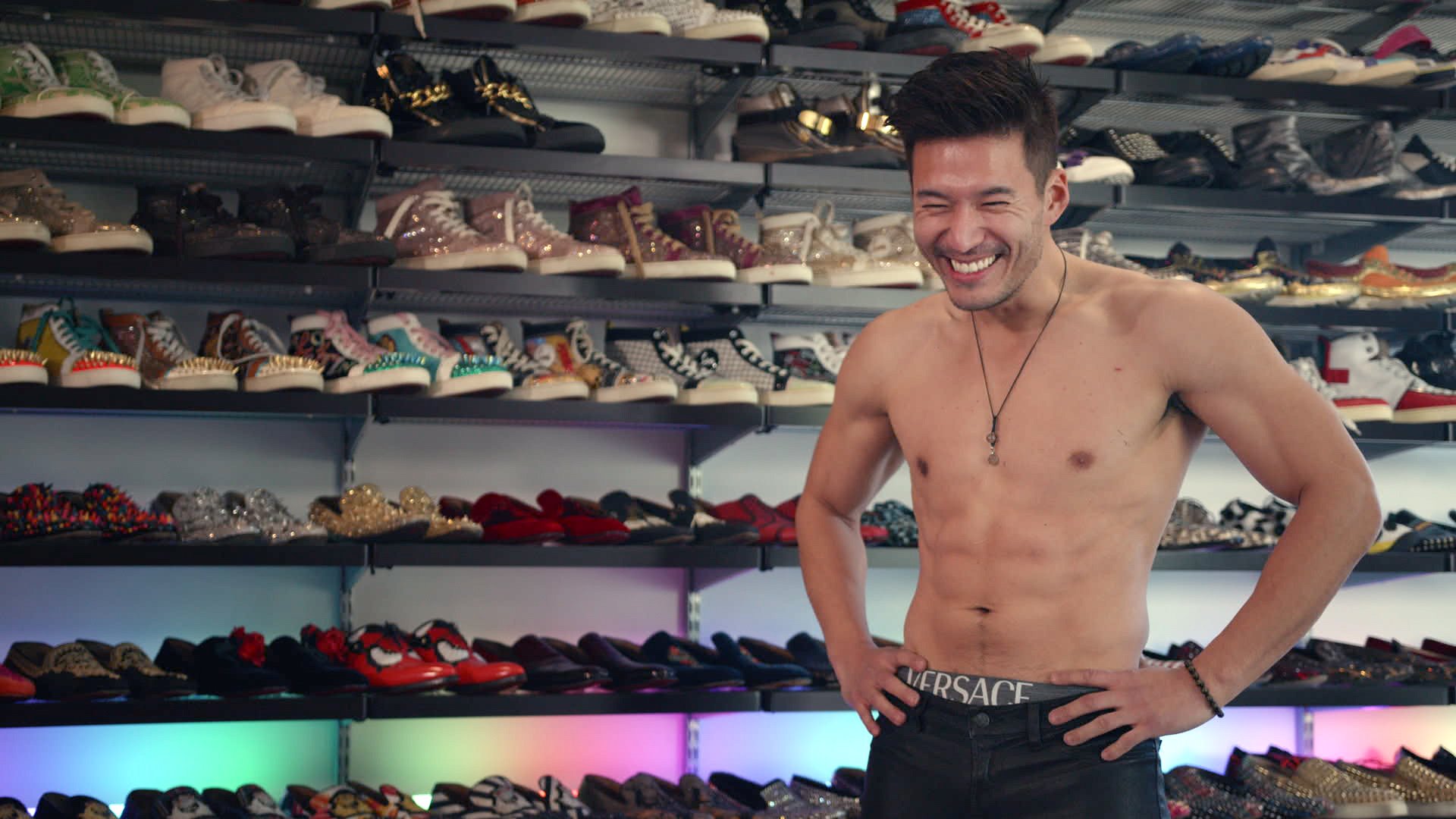 Kane Lim opens up about 'insecurities' in 'Bling Empire' Season 2; Kevin Kreider wants to 'destigmatize' sobriety
When Bling Empire Season 2 dropped, a few cast members spoke to ET Canada about the new season and what viewers could expect. Kane Lim explained fans should look forward to seeing "more bling" and "more drama."
Although he insisted he attempted to "avoid" the messiness, the reality star has realized "you can't be friends with everyone." Even so, Kane noted he also shows his "insecurities" in season 2 and wants the audience to see that he has his "struggles."
Additionally, Kevin Kreider, who introduced the viewers to his rich friend group, opens up about his sobriety journey. He acknowledged that some people don't like to talk about it but pointed out that he views it as "freedom."
The model repeated a phrase he's heard in sobriety: "You're only as sick as your sickness," adding that he believes it's more "freeing" to discuss it openly. Kevin admitted he also previously hid it but wants to open up about it to help "destigmatize" sobriety and mental health.
Kevin's storyline on 'Bling Empire' Season 2 revolves around sobriety and fallouts
During season 2, the model spoke about beginning his sobriety journey at the age of 30. In his confessional, Kevin explained he didn't like relying on alcohol to shape his personality and didn't like the person he became under the influence.
Therefore, he decided to go sober, entered a 12-step program, and regularly met with a sobriety coach. The reality star opened up about it to love interest Kim Lee, and she responded with support.
Throughout the season, he attempted to develop a relationship with Kim that was threatened when Kane revealed Kevin's previous hookup to her. Believing she couldn't trust him, the DJ had Kevin get a polygraph test, which he passed.
However, one of the questions she passed involved her not wanting to get into a relationship with him, seemingly ending their romance. Kane telling Kim about his previous hookup upset him, as he felt it had nothing to do with his feelings for her, and the two briefly had a falling out before seemingly reconnecting.
Kevin previously opened up about his childhood in season 1
In Bling Empire Season 1, viewers saw another vulnerable side of him as he struggled to deal with his feelings surrounding being adopted.
Born in South Korea but raised in Pennsylvania by a white family as a child, Kevin admittedly wasn't familiar with Asian culture. He also didn't understand why his parents gave him up for adoption.
Therefore, the model sought help from a hypnotist. Kevin felt his mother put him up for adoption during his session because she couldn't take him care of him alone, giving him the closure he needed.
He then attempted to help Kim find her biological father. After Kevin and Kane believed they located him in South Carolina, the reality stars discovered he actually died from a heart attack two years prior to filming. Bling Empire is streaming on Netflix.