'Blood & Water': Netflix's South African YA Drama Dazzles as a Refreshing Entry in the Genre
Steadily bringing viewers new content during the coronavirus (COVID-19) pandemic, Netflix is releasing the new South African young adult drama series, Blood & Water, as a mid-week entry on Wednesday.
Anchored by up-and-coming filmmaker Nosipho Dumisa and her crop of talented young, local actors, the refreshing mystery series proves the best teen dramas are not from America.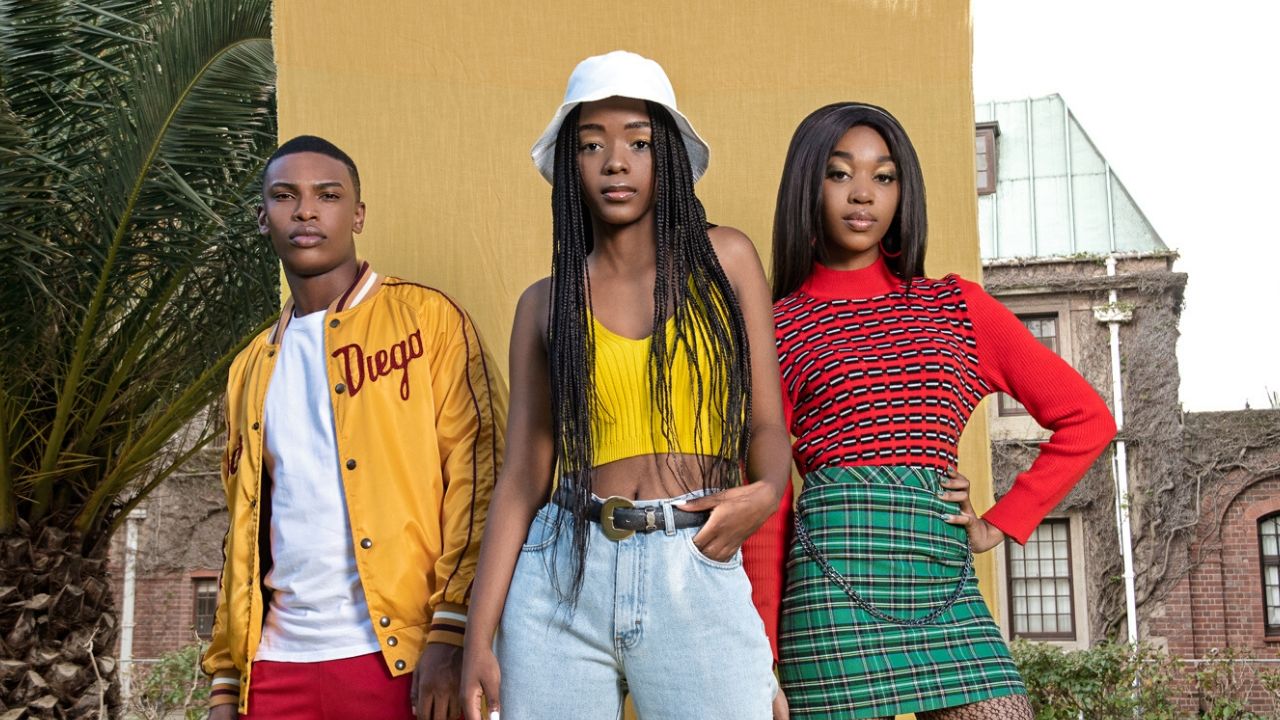 'Blood & Water' is Netflix's second fully-produced original from Africa
Blood & Water is the second script-to-screen original series from Netflix, following the first series, Queen Sono, which stars Quantico breakout Pearl Thusi.
The series stars Ama Qamata, Khosi Ngema, Thabang Molaba, Dillon Windvogel, Natasha Thahane, Gail Mabalane and Cindy Mahlangu.
The official description reads: "Set in the surroundings of Parkhurst College, the prestigious inner-city school for elite scholars and academic overachievers. Blood & Water follows the exploits of 16-year-old Puleng Khumalo (Qamataa), as she engineers her transfer to the school to investigate the 17-year-old cold case of the abducted-at-birth older sister she's never met."
The season kicks off as Puleng's family is celebrating the 17th birthday of her missing sister, Phume. Puleng has seemingly reached her boiling point of the annual tradition, conveying that she and her little brother aren't treated as well as this construct of their missing sister. Escaping the birthday celebration, she and her best friend Zuma (Mahlangu) attend a party full of rich prep school kids. At the party, she has a chance encounter with "it" girl and swimming superstar Fike (Ngema), who she believes could be her long-lost sister. The meeting sets off a chain of events that form the fabric of this story.
Puleng is able to infiltrate Parkhurst as she becomes closer to Fike and her inner circle. Her primary objective is to get Fike's DNA to run against her father. At the top of the series, he is jailed and set to go on trial for allegedly taking part in a human trafficking ring that involved Phume's abduction. Proving that Fiks is her sister is the only way Puleng believes she can prove her father's innocence. However, as time goes on and things get complicated, Puleng realizes it isn't that simple as she navigates the Parkhurst social-sphere without revealing her true intentions.
A super compelling series led by a great young cast
One of the most pleasing aspects of Blood & Water is that unlike most teen/young-adult dramas, the show does not lean on plot-driven storylines. Though the primary plot of six-episodes is a product of Puleng's hunt to find out if Fike is truly her sister, there is great character development happening here with the major characters.
Most of the main characters are three-dimensional and their actions are driven by the character's own motivations instead of being strictly dictated by the plot. Blood & Water doesn't necessarily reinvent the wheel for its storytelling and the "switched at birth"-like concept is not new, but making sure that the characters' machinations are what adds the twists and turns in the storyline makes this series fresh and new. Series creator Dumisa is a fresh voice herself and is definitely a filmmaker to watch.
RELATED: 'The Eddy' Review: André Holland Holds Together Netflix Musical Drama as It Tries to Find Its Note
Related post url: 
Though it is refreshing, Blood & Water is still chock full of all the teen drama tropes that you know and love, from wild parties, to love triangles and fights. There are major Èlite vibes, making it clear that the best teen shows out right now are on non-American Netflix originals. We ain't in Riverdale anymore! Come for all the bonkers plot twists, risqué material, and smart dialogue, but stay for the critiques of race, class, society, and more.
Representation is key
The entire main cast delivers strong performances and Ngema is very solid Fike, despite the fact that she is a relative newcomer and this is her first major role. But overall, Molaba is a particular standout, adding much depth to his character, a multidimensional bad boy who is vital in bringing Blood & Water's worlds together.
It is rare to see not just a young Black actress, but a darker-skinned, young Black actress to be the lead of a series. In Blood & Water, the two leads are not racially ambiguous or have a lighter skin tone, and the same thing can be said for the rest of the actresses on the show as well. We still have a long way to go as far as accurate representation in television and film, so having this representation in Blood & Water is so very important. As many other Netflix series have been criticized for not having darker-skinned Black actresses in prominent roles on the shows, it looks like it is going to take a South African show to lead the way.
Blood & Water debuts May 20 on Netflix.