'Blue Bloods' Star Tom Selleck vs. 'NCIS' Star Mark Harmon: Who Has the Higher Net Worth?
CBS is currently home to two very successful crime shows — Blue Bloods and NCIS. Both procedurals benefit from a strong leading male who has carried the torch since the beginning. Blue Bloods has the one and only Tom Selleck, while NCIS features Mark Harmon. Blue Bloods has been on the air since 2010, while NCIS premiered in 2003 and has remained one of the most well-known network shows with fans spanning the globe from all different demographics.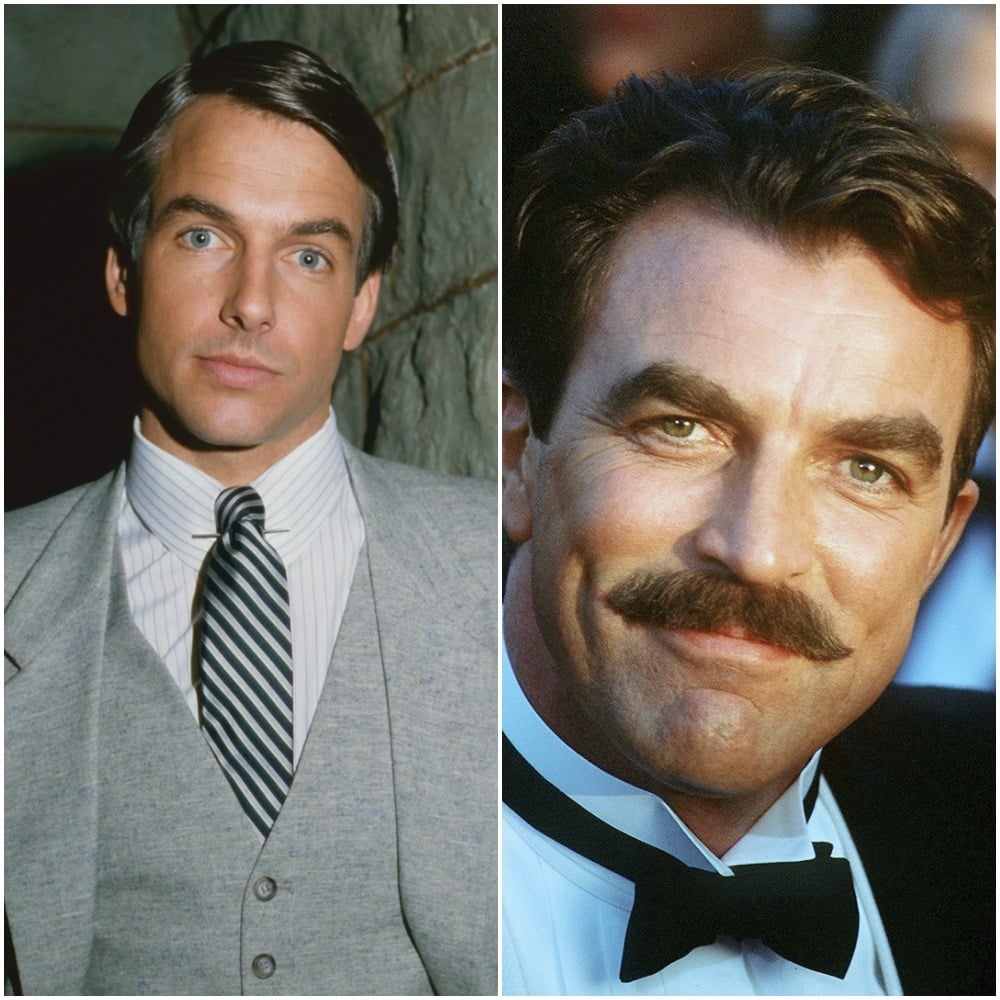 Selleck and Harmon have both managed to retain success for years on end. Both actors are past what Hollywood would consider "leading man prime," yet continue to define showbiz norms. Yet, who has the higher net worth? In the end, Mark Harmon has more money in the bank. 
Inside Tom Selleck's net worth and career 
Before Blue Bloods, Tom Selleck rose to stardom on the back of Magnum, P.I.; thus, the man is quite familiar with detective-oriented shows. Yet, the TV star has also appeared in a handful of blockbuster movies. 
You may remember Tom Selleck from Three Men and a Baby, Quigley Down Under, Killers, Jesse Stone, and more. The actor has been active in Hollywood since the early 1980s and continues to bring a top-notch performance to Blue Bloods season after season. 
After all these years in front of the camera, Tom Selleck has an approximate net worth of $45 million, according to CelebrityNetWorth. Selleck is reportedly paid $200 thousand per Blue Bloods episode. While $45 million is nothing to scoff at, Harmon's got the Magnum, P.I. guy beat. 
Diving into Mark Harmon's net worth and career
While Mark Hamon joined NCIS as leading man Agent Leroy Jethro Gibbs, he now boasts extensive behind-the-scenes responsibilities as one of the show's executive producers. His off-camera involvement in one of the most successful shows running likely contributes to his impressive net worth. 
According to CelebrityNetWorth, Harmon has accumulated a net worth of $100 million, bringing in a reported $525 thousand per episode of NCIS. Yet, NCIS only marks the actor's most recent Hollywood phase. 
Before playing Agent Gibbs, Mark Harmon appeared in St. Elsewhere, The Presidio (across from Sean Connery and Meg Ryan), Sweet Bird of Youth (across from Liz Taylor), and The Deliberate Stranger (as infamous serial killer Ted Bundy). Harmon has quite a diverse portfolio – filled to the brim with film, TV movie, and TV show roles. 
Both Tom Selleck and Mark Harmon continue to thrive in showbiz, yet, despite their continued success, neither actor has taken home the most coveted acting award: the Oscar. However, Tom Selleck took home a Golden Globe for Magnum, P.I. in 1985, and snagged a Primetime Emmy for the same show in '84. Mark Harmon has been nominated for a Golden Globe four times, yet he has never won.