'Blue Bloods': Who Plays Claire Gilmore?
Eddie and Jamie get a crash course in field crisis management this week on Blue Bloods. Who is the actor who plays social worker Claire Gilmore? Here's what Showbiz Cheat Sheet knows.
What happens this week on 'Blue Bloods'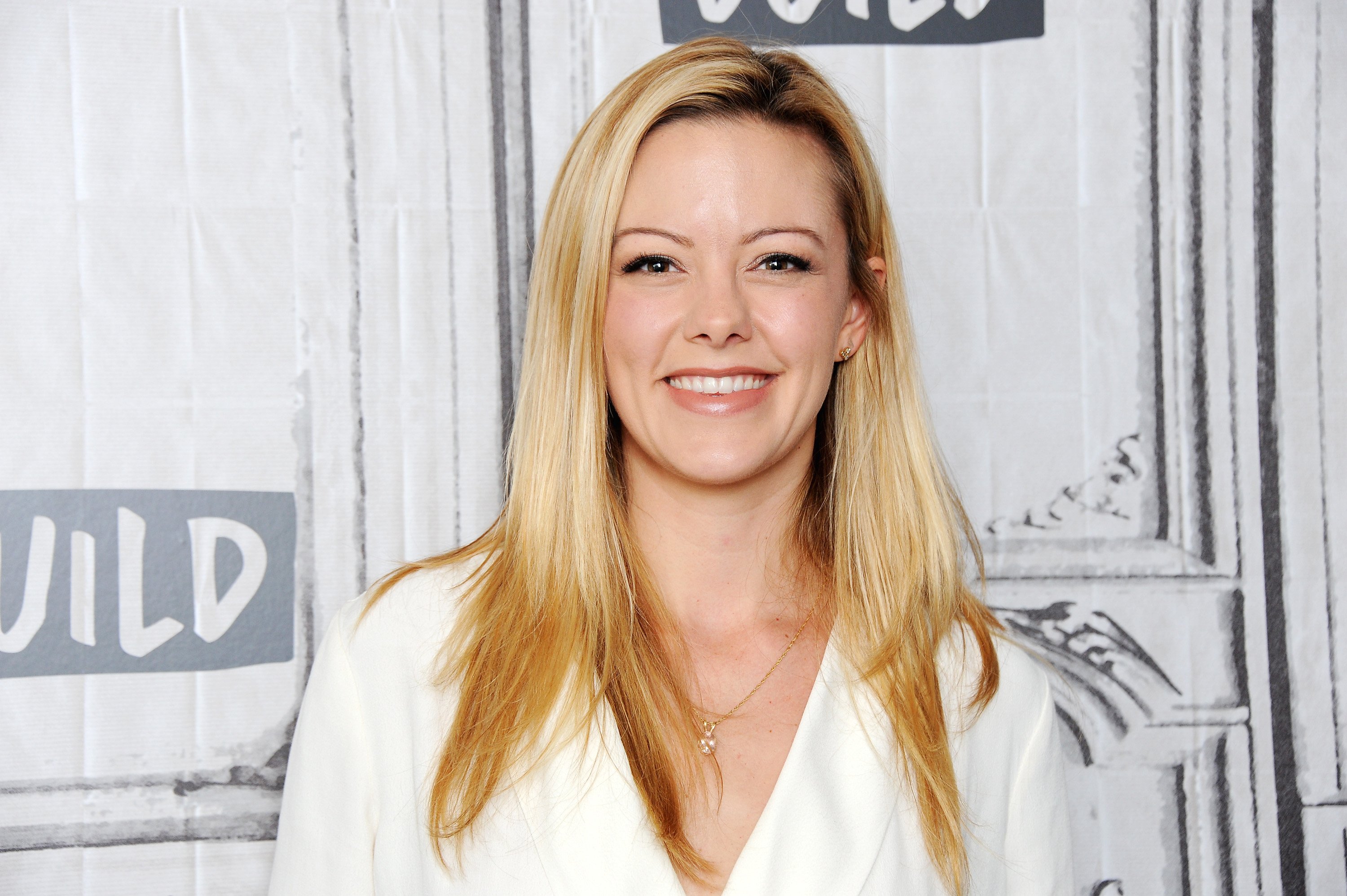 This week, Frank is presented with a significant problem. It's brought to his attention that a police captain at the 51st precinct isn't doing his job effectively. He has lost control over his officers, so Frank must step in and see what's going on.
Danny is also having a tough week. He makes a tough decision during a call that doesn't go over well with Baez or the Internal Affairs Bureau. This causes strain between Danny and his partner.
As far as Jamie and Eddie, they get firsthand experience in how to handle a crisis in the field. They learn everything they need to know during a ride-a-long with social worker Claire Gilmore.
Who plays Claire Gilmore on 'Blue Bloods'?
Claire Gilmore is played by actor Kate Rockwell. She is best known for her Broadway appearances. One of her early Broadway shows was in Legally Blonde. She had roles as the understudy for the Elle Woods character and as Margot.
Next, Rockwell had a role in the 2009 production of Hair. In 2012, she played Skylar in Bring It On: The Musical. In 2019, she played Karen Smith in the Broadway production of Mean Girls.
Other guest stars in this episode include Joe Curnutte as William Maloney, Trian Long-Smith as Angela Bennett, Jim Klock as Captain Keith Butler, and Daneil Bellomy as Warren Pratt.
Where is Jack Reagan?
Jack Reagan is played by actor Tony Terraciano. He is the real-life brother of Blue Bloods co-star Andrew Terraciano, who plays Sean Reagan. The reason you haven't seen Terraciano lately is because he is in college, just like his character, Jack.
One of Terraciano's early acting roles was in the TV series Chuggington. He played the character Wilson from 2008 until 2011. Next, he appeared in the 2010 TV movie Nonna Tell Me a Story: Lidia's Christmas Kitchen. He played the role of Ethan. From 2010 until 2012, Terraciano reprised his role as Wilson in Chuggington: Badge Quest.
What happened last time on 'Blue Bloods'
During Blue Bloods Season 11, Episode 5 (titled "Spilling Secrets"), Frank (Tom Selleck) and Henry (Len Cariou) are on shaky terms after Frank's accountant tells him there seems to be something suspicious happening with Henry's account. For at least more than a decade, Henry has been making payments to an unknown person. When Frank asks Henry about it, he gets irritated and tells him to back off.
Henry later confesses he had been making payments to a person he feels guilty about shooting. The person had to use a wheelchair after he was shot. The person he shot is dead now, but Henry continues to send money to his family.
Blue Bloods airs on CBS Fridays at 10:00 p.m. Eastern Time.
Follow Sheiresa Ngo on Twitter.