'Blue Bloods' Will Halt Production Amidst Coronavirus
Blue Bloods is one of the most popular television shows around. A police procedural drama that focuses on the Reagan family, Blue Bloods has become notorious for the way it includes real detective procedures in the foreground of every single episode. The show features a roster of famous faces, including Tom Selleck, Donnie Wahlberg, and …
Blue Bloods is one of the most popular television shows around. A police procedural drama that focuses on the Reagan family, Blue Bloods has become notorious for the way it includes real detective procedures in the foreground of every single episode. The show features a roster of famous faces, including Tom Selleck, Donnie Wahlberg, and Bridget Moynahan. For the past nine years, Blue Bloods has been a constant, welcome presence on network television – however, according to a recent report, fans might not be able to enjoy new episodes of the show for quite some time.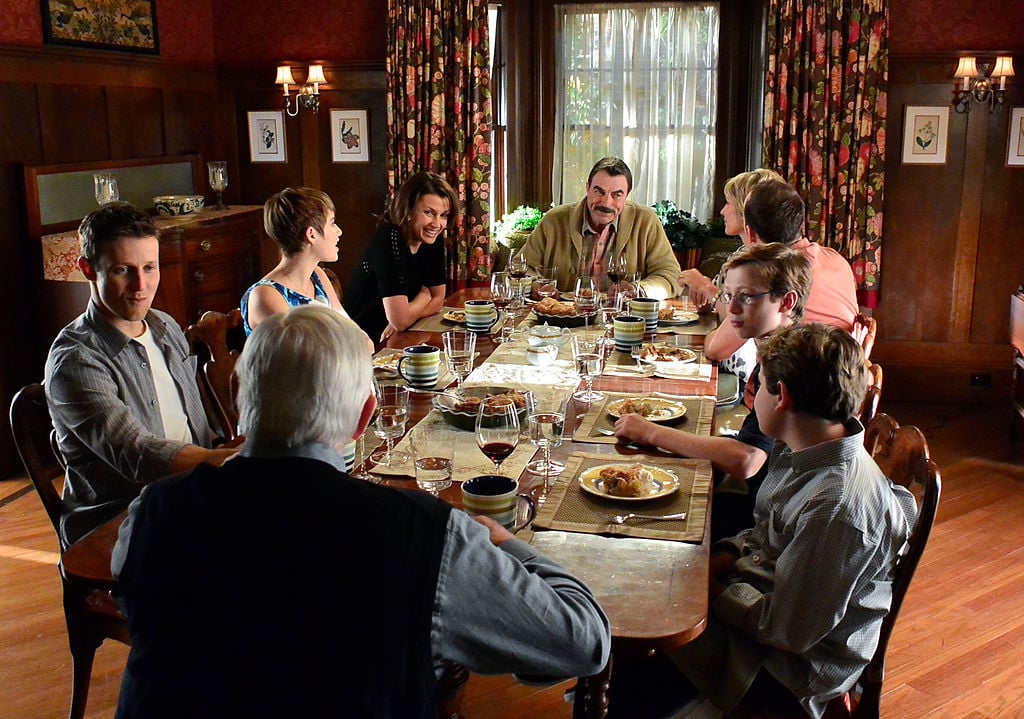 What is Blue Bloods about?
Blue Bloods originally aired in late 2010 and became an almost instant hit with critics and fans. The show takes place in New York City and revolves around a family dynasty of police officers and those who work in the public service sphere. Blue Bloods stands alone among many network shows (especially police dramas) in that it has been able to consistently maintain quality, great writing, and top-notch acting over nearly 10 years. 
Blue Bloods has also become famous for resurrecting the career of veteran actor Tom Selleck. Selleck plays police commissioner Frank Reagan and has earned rave reviews for his convincing acting and has become popular with a whole new generation of fans. As much as fans love the show, they have had a few complaints in recent months – most notably, the fact that the network has not been airing new episodes each week, as in previous seasons. Rather, the network has been airing a new episode from the tenth season, followed by a repeat episode, followed by another new episode. 
Production has reportedly been halted on Blue Bloods
Sadly, fans have bigger problems than repeat episodes. According to a recent report, production on a number of New York-based television shows has been halted due to the coronavirus (COVID-19) pandemic that is sweeping the globe. New York City is currently the epicenter of the virus, with thousands of people experiencing the effects of the illness. 
The report claims that three dozen TV shows have canceled their permits to film outdoors, including Law and Order: SVU and Blue Bloods. This follows a slew of cancellations and postponements for popular late-night talk shows, all of which have been sidelined due to being unable to film with live studio audiences. The report didn't give any indication as to when these dozens of shows might resume filming, but from the looks of things, many industries won't be able to get fully back into the swing of a normal life until at least mid-summer. 
Blue Bloods is famous for realism
While many fans might question whether or not production on Blue Bloods could continue with some alterations, sadly, it doesn't seem possible. Blue Bloods is noted for its devotion to realism and has a definite New York "feel" to the locations and scenes. The show even employs retired police officers to help proofread scripts and insert special language into the dialogue. Filming episodes on a soundstage just wouldn't be the same – and with the social distancing guidelines that are currently in place, it seems unlikely that cast members would even be able to film the intense, emotional scenes that the show regularly requires.
Although some new episodes of Blue Bloods will continue to air throughout the early spring months, fans will have to wait and see what happens for the future – it is impossible to predict what could happen for season eleven of the famed cop drama.