How Many Awards Does Blue Ivy Carter Have?
Blue Ivy Carter is already more successful than the rest of us. Beyoncé and Jay-Z's eldest child was nominated for a Grammy at the 63rd annual Grammy Awards on Sunday, March 14. But that's not her only accolade. Just how many awards has Blue Ivy won?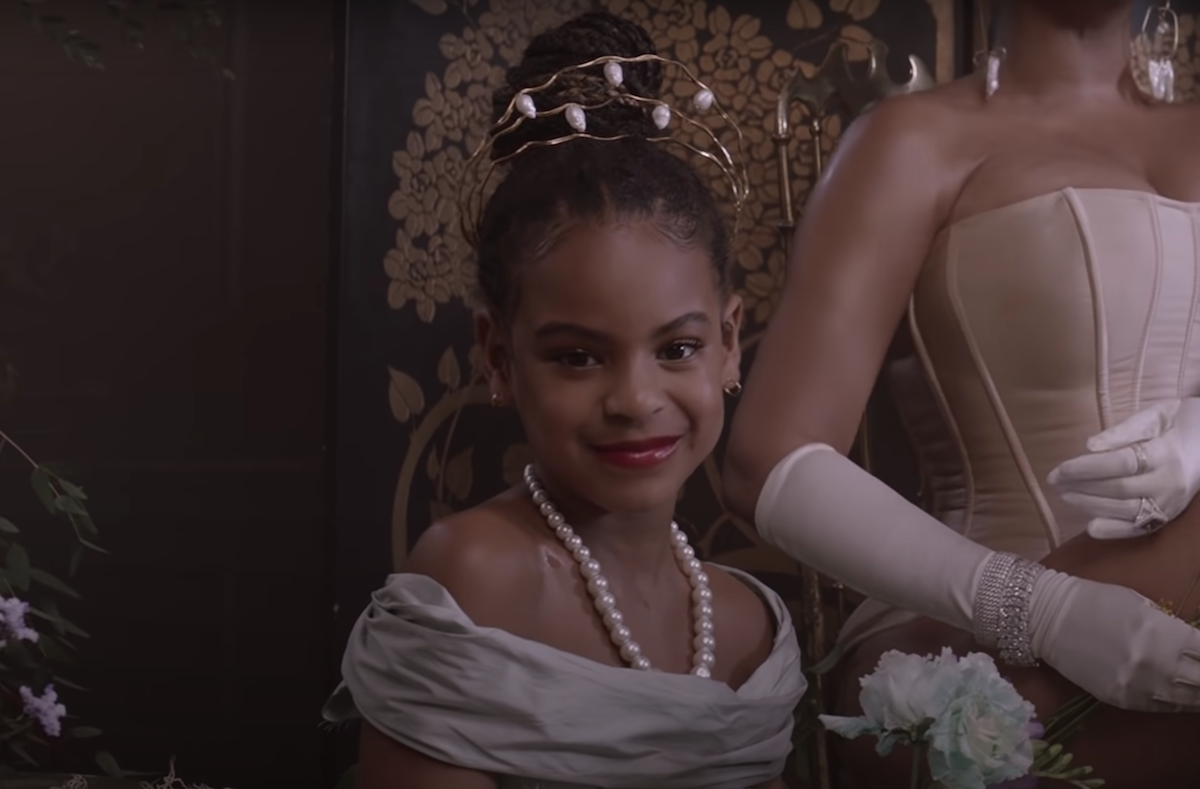 How old is Blue Ivy?
Beyoncé made history at the 2021 Grammys. Her "Savage (Remix)" collaboration with Megan Thee Stallion won Best Rap Performance, which made her tie for the most wins from a female artist/any singer. "Black Parade" from Black Is King won Best R&B Performance, marking her 28th and record-breaking win.
She now has more Grammys than any woman in history. The power she has! Blue Ivy, her 9-year-old daughter, also made history that night.
Blue Ivy Grammys
Beyoncé's "Brown Skin Girl" was nominated for Best Music Video at this year's ceremony, marking Blue's first Grammy nomination. She's been featured in some of Beyoncé's past work, like the "Blue" and "Formation" music videos. She also freestyled a verse on Jay-Z's "We Family" bonus track on 4:44. And while those projects were nominated for several Grammys, "Brown Skin Girl" was the first song on which Blue was actually credited.
Now, she's one for one in Grammy wins. "Brown Skin Girl" won Best Music Video, meaning Blue Ivy is now a Grammy winner. Queen Bey congratulated her daughter in her acceptance speech for Best R&B Performance. She said:
"I've been working for my whole life, since 9 years old, and I can't believe this happened. This is such a magical night. Thank you so much. I know my daughter is watching, two daughters and my son, y'all are all watching. Congratulations Blue. She won a Grammy tonight. I'm so proud of you, and I'm so honored to be your mommy, all of your mommys. Y'all are my babies. And I'm so proud of y'all. I love you so much, my rock. Enjoy your night. Thank you."
Blue's win makes her the youngest Grammy winner in history.
Blue Ivy awards
"Brown Skin Girl" didn't just win big at the Grammys, though. The song debuted with Beyoncé's The Lion King: The Gift album in 2019, making it eligible for awards that year.
It won The Ashford & Simpson Songwriter's Award at the BET Soul Train Awards in 2019. At the 2020 NAACP Image Awards, it won Outstanding Group, Duo, or Collaboration. And it won the BET Her Award in 2020.
That means for "Brown Skin Girl" alone, Blue Ivy has won four awards, which is quite perfect, considering Beyoncé and Jay-Z have a special connection to the number four. In fact, Blue's middle name was based off of the Roman numeral for four, IV.
Thanks to her famous parents, Blue is one of the most famous kids in the world. With her multiple award wins and her parents' substantial wealth, the 9-year-old has already amassed an estimated net worth between $1 million and $5 million, according to Trend Celeb Now.
Should Blue decide to have a music career in her adult life, she certainly has a strong foundation built.