'Bluey' Features the Voice of This 1990s Rock Frontman
Disney+ has become a haven of entertainment for young children and their families. And indeed, the streaming service has a wide variety of content to choose from. From the latest Marvel series to other licensed films and TV shows, Disney+ is teeming with quality entertainment. But as many subscribers are finding out, Bluey stands out among the pack. Still, they might not realize the musician who lends his voice to the show.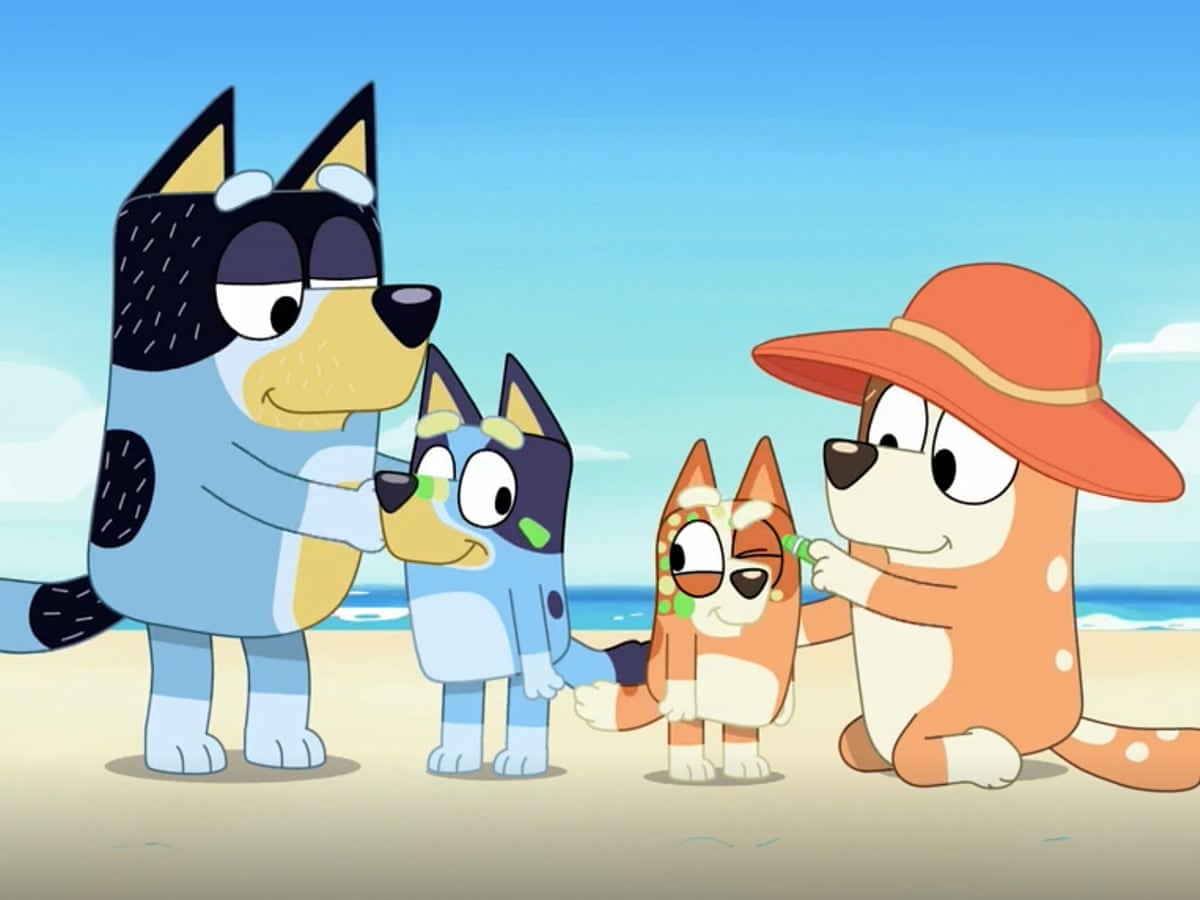 'Bluey' is among the most popular children's show among parents
An Australian production following a family of dogs, the show has won over parents who have checked it out. Amid the children's television landscape, Bluey sets itself apart by breaking gender and age rules as well as its focus on pretend play. And its simple, gentle, and accessible storytelling is as relatable to parents as it is entertaining for kids. No wonder the show has massively grown in popularity during its first 2 seasons.
Since it began airing on Australia's ABC Kids in 2018, Bluey has amassed a global following. And because the episodes are broken down into 8-minute segments, the stories are over and out before even young children get bored. Moreover, the Australian accents of the voice actors offer a pleasing sound to viewers' ears. In particular, the dulcet tones of the actor voicing the central family's father might sound familiar to some.
RELATED: 7 of the Best Kids TV Shows to Watch as an Adult
A popular rock frontman voices a lead character
The main focus of Bluey is that family of four. The title character is the older of two female puppies, and those roles are performed — along with the other child characters — by children of the show's production team. Meanwhile, actor Melanie Zanetti voices mother Chilli. But who is the voice of Bandit, the show's Red Heeler father? None other than David McCormack, frontman for the Australian band Custard.
McCormack — whose band rose to fame in the 1990s — never intended to join the Bluey cast. In fact, he's not an actor at all. The role came to him by accident, though — as he told the Australian Broadcasting Company — he's relishing the opportunity to be a part of the show, especially being a real-life father to two girls.
"I thought it was just going to be reading a couple of lines, but I ended up reading all of them for the pilot. They send me the script, they highlight my lines, and I just read my lines. I don't have to act, I don't have to change my voice or anything. I don't hear anybody else talking. All I do is literally read what they tell me to, and that's it. And they do all the animation and all the other voices and the music. So I had no idea what it would look like. And then they sent me the pilot and it was like 'hey, this is pretty good!'"
McCormack likens his success on Bluey to his musical heyday, saying it's "like 1994 all over again but in the primary-school world." Indeed, the show doesn't appear to be going anywhere anytime soon. So the musician-turned-accidental-voice-actor should get comfortable with his praise as Bandit.
RELATED: 5 of the Worst Kids' TV Shows That Are Painful to Watch
'Bluey' is currently streaming on Disney+
Families curious to hear the Custard frontman on Bluey can do so easily. The entire series is now currently available to stream on Disney+. Bluey already has a reputation for being a child-friendly version of Seinfeld. Indeed, both shows focus on everyday life, crafting very focused stories everyone can relate to.
In October 2020, Bluey was renewed for a third season. At this point, no concrete release dates have been announced. But fans can rest assured they haven't heard the last of McCormack, Zanetti, and their co-stars