'Bluey': Who Voices the Title Character on the Disney+ Show?
The world of children's TV shows is an unpredictable one. Of course, countless shows are aimed directly at younger viewers. Yet, children often develop surprising interests in shows either from before their time or not intended for such a youthful viewership. On the other hand, there's Bluey, a current animated series only gaining in popularity. But even its existing fan base has one big question: who voices the title character?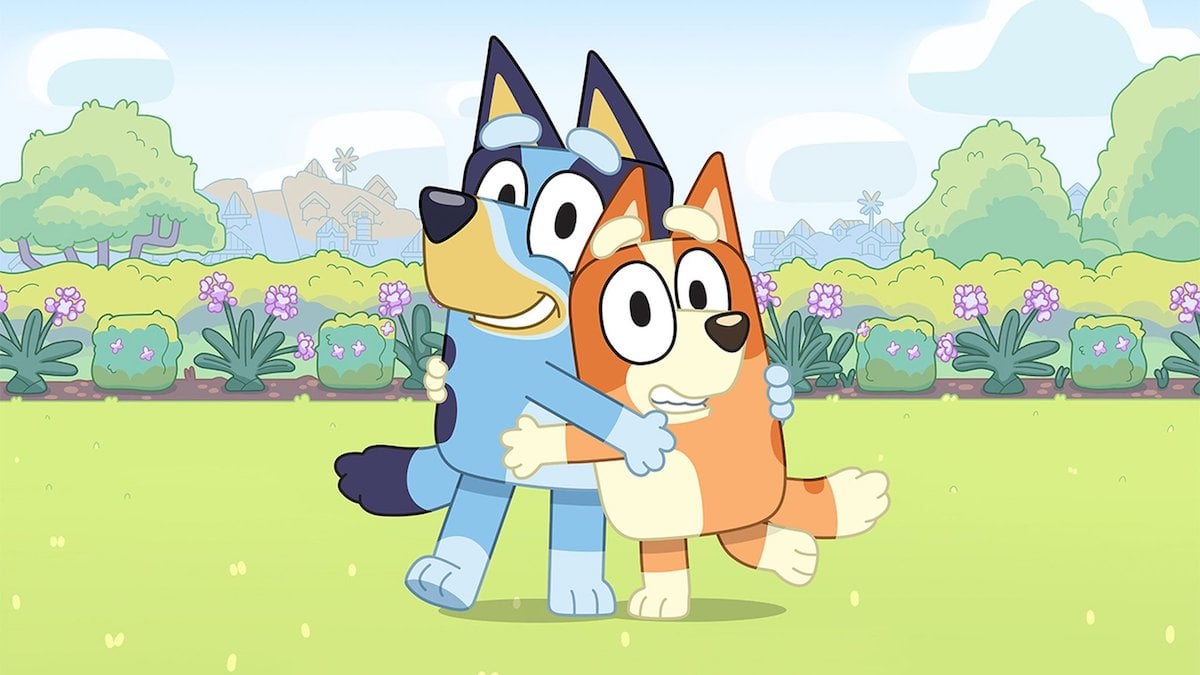 The show is the rare one that works for kids and parents
The Australian-produced series follows a family of anthropomorphic dogs. A mix of Blue Heeler and Red Heeler breeds, the four main characters include father Bandit, mother Chilli, younger daughter Bingo, and older daughter Bluey. And at only 8 minutes, the show manages to hit an all-too-rare sweet spot among the current children's television landscape.
Every episode of Bluey follows the kids during everyday activities, either with their parents or their friends. And it offers a satisfying mix of fun, childlike antics and heartwarming messages for younger viewers as well as relatable humor for parents. In short, Bluey is easily one of the best shows for kids to watch with their parents.
Who does the voice of Bluey on the show?
Bluey has developed a devoted international following due not only to its content but also its charming voicework. The series — produced by Australia's Ludo Studio — retains the original Australian voice actors across all its global releases. However, the entire cast is not credited at the end of each episode, only the adults behind the show's characters.
Dave McCormack — frontman of the rock band Custard — provides the voice of Bandit. Meanwhile, actor Melanie Zanetti (Tidelands, Young Rock) plays Chilli. But while these two — and guest stars such as Patrick Brammall, Claudia O'Doherty, and Daley Pearson — receive on-screen credit, the actors who play Bluey and Bingo do not.
According to TV Tonight, the child characters on the show are voiced by children of its production crew. So presumably, none of these young actors are professionals, although they certainly excel at bringing Bluey to life. In a world where so many other animated shows cast adult voice actors as children, Bluey's approach lends it an air of authenticity.
Where can I watch full episodes of 'Bluey'?
Bluey originally aired on ABC Kids. While its title might sound like part of the Disney-owned ABC network, it's actually short for the Australian Broadcasting Corporation. ABC Kids is a part-time channel focusing on programming specifically for preschool-age children from 5 a.m. to 7:30 p.m.
But in June 2019, Disney purchased the international broadcasting rights to Bluey and began airing the show on Disney Junior that fall. The second batch of episodes then aired directly on the Disney Channel. But the show is also available to stream on Disney+. The streaming service currently has all 104 8-minute episodes.