'BMF': Creator Randy Huggins Came Aboard the Show Because of 'Power'
BMF creator Randy Huggins in partnership with Curtis "50 Cent" Jackson has brought the true story of the Flenory brothers to life. Set in Detroit in the 1980s, the series chronicles the lives of  Demetrius "Big Meech" Flenory (Demetrius "Lil Meech" Flenory Jr.) and Terry "Southwest T" Flenory (Da'Vinchi). who began building their drug enterprise BMF or Black Mafia Family when they were just teens.
Though BMF is just getting started, it's already turning heads. In fact, Huggins locked in as the creator of the show because of Power.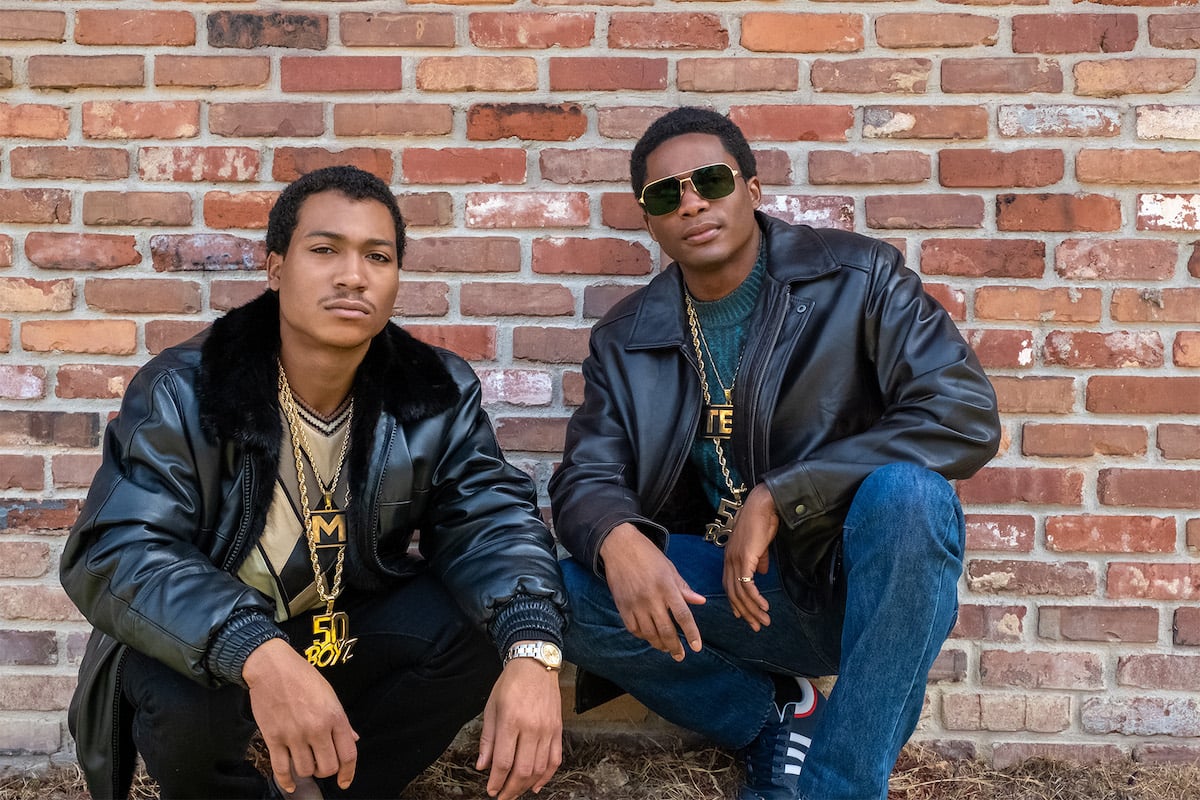 'BMF' is not related to the 'Power' Universe
When 50 Cent first announced BMF, fans wanted to know if it was connected to his massive Power Universe. It turns out that the series is separate from the shows that he has with Power creator Courtney Kemp. Unlike Power, BMF is based on a true story.
The Flenory brothers story begins in the '80s in Detroit decades before Power and Power Book II: Ghost. As we know, Power Book III: Raising Kanan is set in Queens in the '90s. Though BMF is a crime drama like the series in the Power Universe, it has a wholly different tone.
Still, there is one major connection that cannot be overlooked.
Randy Huggins was able to create 'BMF' because of 'Power'
BMF has been a passion project of 50 Cent for years. He began working to form the show, getting the Flenory family on board and deciding how he wanted the story to be told. However, he knew that he needed the right person to come in to create and run the show.
The Queens-born rapper thought of Detroit-born writer Huggins who grew up in the same era and in the same area as the Flenorys. Huggins has worked with 50 Cent before on Power where he was both a writer and an executive producer. According to the Detroit Free Press, "He turned to Huggins, who knows and loves Detroit, to shape the series and become its showrunner."
Though the Power shows and BMF aren't in the same universe, they are connected in some ways.
Randy Huggins wasn't convinced Lil Meech should portray his father at first
Though Huggins sits at the helm of BMF, 50 Cent is also intricately involved as he is with all of his shows. It was the executive producer who pushed to get Lil Meech in two years of extensive acting courses so he could portray his father. However, Huggins didn't always think it was a good idea or that it would work.
 "Lil Meech doesn't sound like a Detroiter," Huggins joked to TV Line. "He sounds like he's from Miami because that's where he's from." Lil Meech was happy to prove Huggins wrong.
 "I love Randy, but he be hating on me a little bit," Flenory laughed. "He be hating on my Detroit accent, but I know how people in Detroit talk and sound. My accent on the show came naturally because I spent a lot of time there when I would go and visit my grandma, even after my dad got locked up. It's an honor to play my dad. And I can't mess this up."