'BMF': Director Tasha Smith Says She Didn't Want to Vilify or Celebrate the Flenory Brothers
'BMF' has debuted to rave reviews. The series has already been greenlit for season 2. Now, Tasha Smith says it was important to neither vilify or celebrate Big Meech or Southwest T Flenory.
BMF chronicles the real-life story of Demetrius "Big Meech" Flenory (Demetrius "Lil Meech" Flenory Jr.) and Terry "Southwest T" Flenory (Da'Vinchi). The brothers began building their drug empire in Detroit in the 1980s before becoming some of the biggest drug traffickers in the country. The Starz drama series is being helmed by creator and showrunner Randy Huggins, executive producer Curtis "50 Cent" Jackson, and director Tasha Smith.
Smith said it was important not to take sides when it come to bringing the brothers' story to life.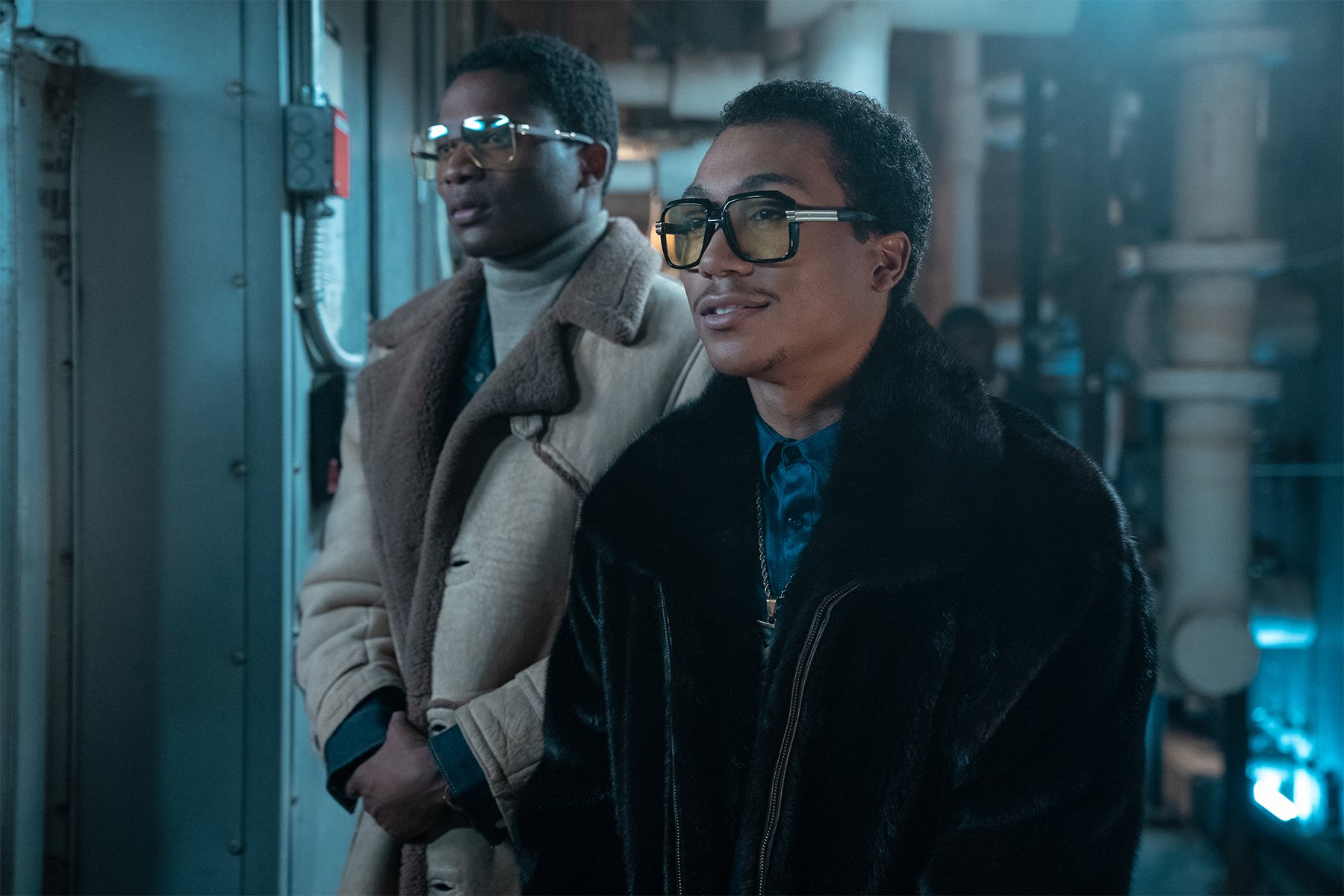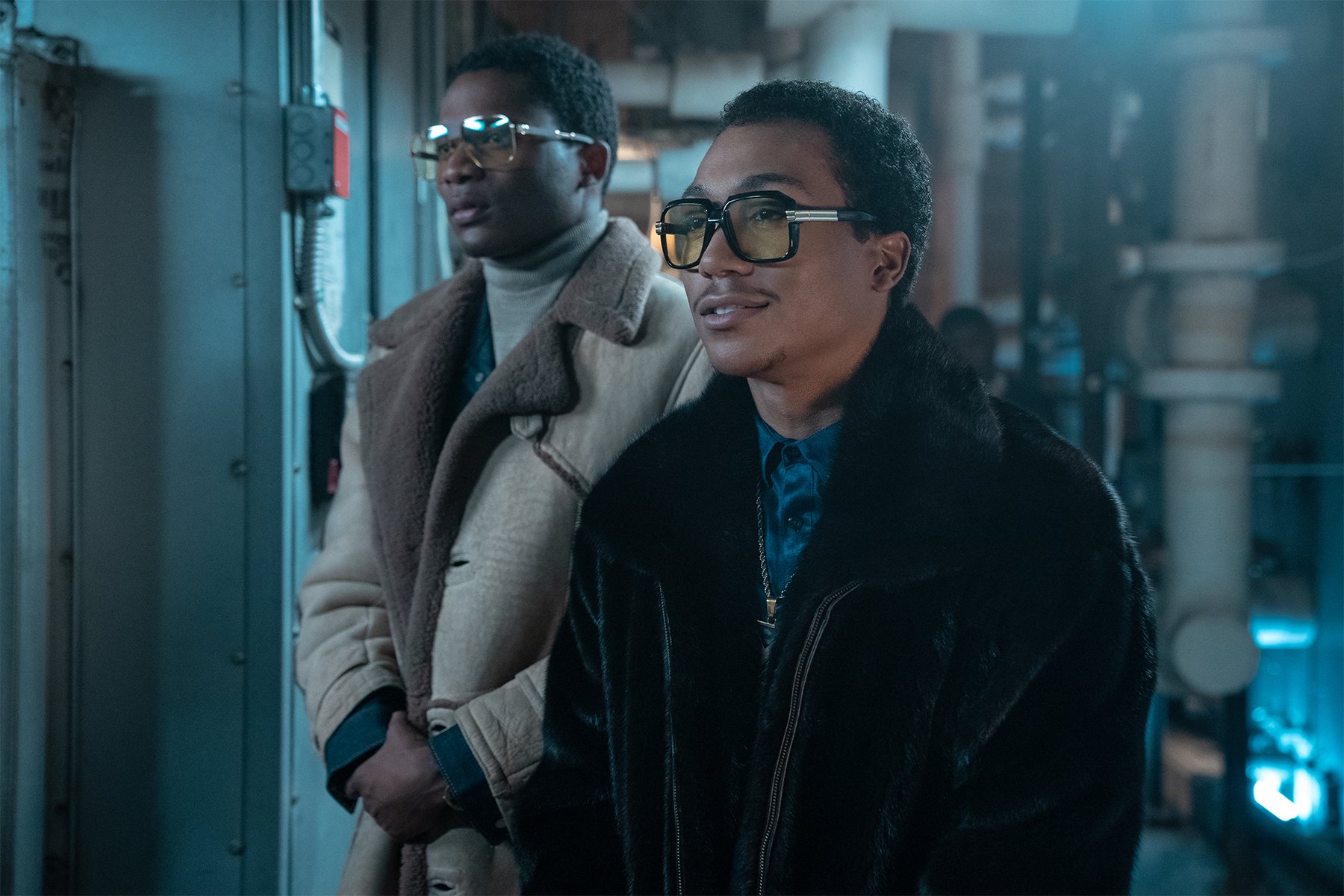 50 Cent says he knew 'BMF' would be a success
50 Cent had been wanting to bring BMF's story to the small-screen for some time. He worked hard to get the right person to helm the project and he put Lil Meech in acting classes for two years so that he could portray his father. He says because of the success of the Power Universe, he knew BMF would be a success.
"When they start to say diversity, when you see these projects hit the bullseye and its targeted audience is watching… like when Power went number one with African Americans and Latinos and the universe continues that success, it says you don't have to have that cookie-cutter mentality that Hollywood has had," he told CNN. "It's exciting because things are shifting and changing," he added. "By the time they see what I did here with BMF, [Hollywood] will be impressed. I've got the cheat code."
'BMF' director Tasha Smith didn't want to vilify or celebrate the Flenory brothers
When Smith came aboard as an executive producer and director, she wanted to be certain that the Flenorys were portrayed accurately and that they were neither vilified nor celebrated.
"I don't want to villainize these guys, but I also don't want to celebrate the idea of bringing drugs into the Black community," she told TV Line. "They were also not the ones who initiated that. A lot of young people feel like the dope game is all they have. It's like when I was a stripper. I didn't have any kind of support or the education I needed. I wanted to support my comedy career, and that was the way I was able to do it. I'm just over the stigmatization and everything that celebrates some people and puts others down."
Not everyone is happy with the show
Though BMF has already been greenlit for season 2 and fans are buzzing about it, not everyone is thrilled about the series. Though Smith, Huggins, and 50 Cent have worked diligently to make sure the Flenorys and their associates are portrayed accurately, that hasn't stopped naysayers.
Bleu DaVinci, the last artist under BMF Entertainment has some choice words for 50 Cent and BMF's creators. DaVinci was imprisoned for 5 years due to his association with the Flenorys enterprise. Now, he's issuing a warning about how he may be depicted on the show.
 "The only thing I'm saying is that if they handle my name wrong, I'm coming to see you," he said via Hip Hop Wired. "The writers, the producers, the directors, the executive producers, y'all play with my name — I'm telling y'all right now. Y'all play with my name, it's up. Period."
Thus far, no one associated with the show has responded.