'BMF': Lil Meech Says He Learned a Lot About Himself From Portraying His Dad
Curtis "50 Cent" Jackson is juggling the Power Universe with his latest Starz drama, BMF. The series is based on the real-life rise and fall of the infamous Flenory brothers. Demetrius "Big Meech" Flenory (Demetrius "Lil Meech" Flenory Jr.) and Terry "Southwest T" Flenory (Da'Vinchi) began their career as small-time drug dealers in Detroit in the '80s. However, by the time they were arrested in the early 2000s, they were two of the biggest drug traffickers in the country.
In the series, Demetrius "Lil Meech" Flenory Jr. portrays his father, and he says he's learned a lot about himself as a result.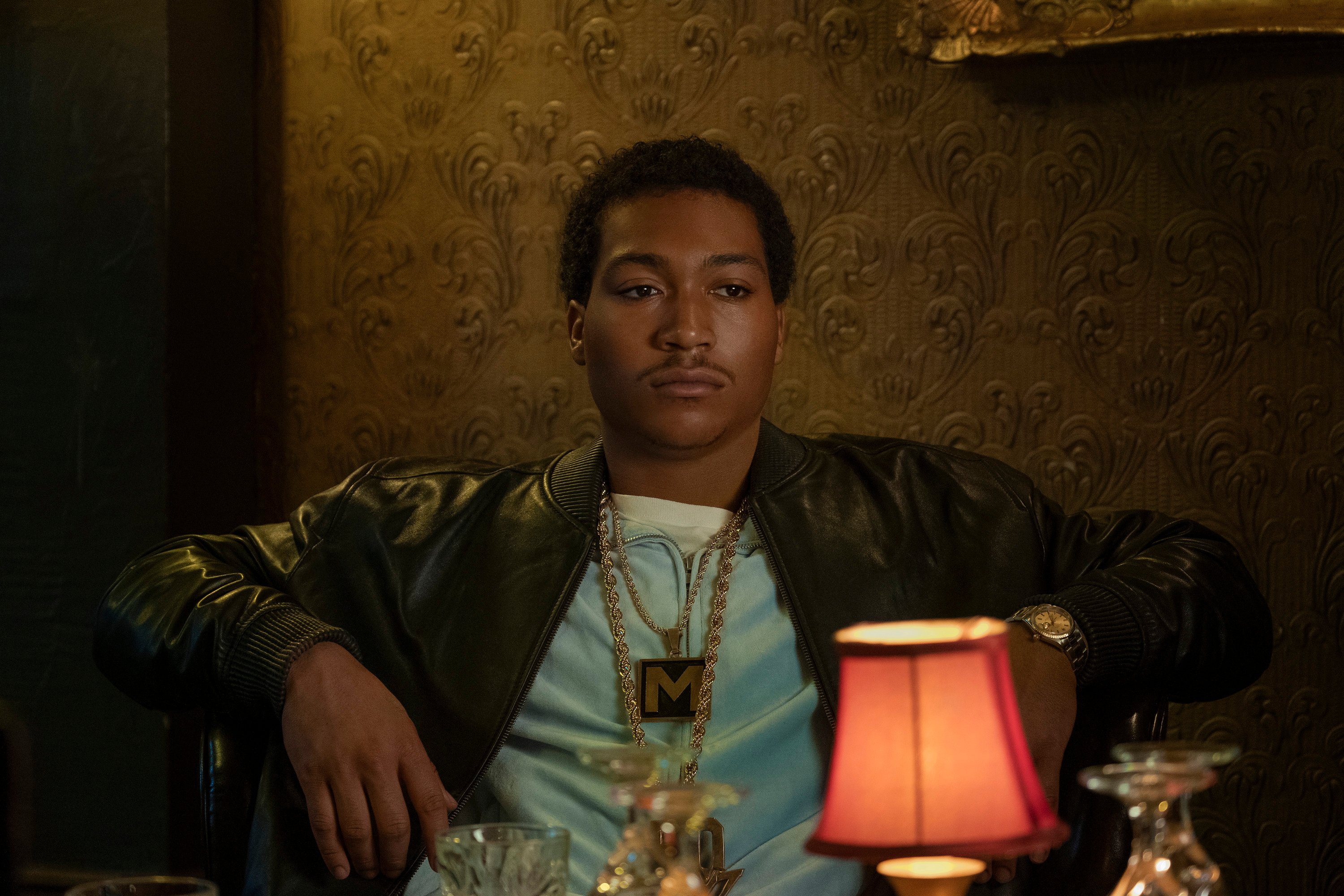 Demetrius 'Lil Meech' Flenory Jr. took acting classes for two years before landing 'BMF'
BMF has been a dream of 50 Cent's for some time and he began sewing the seeds for the series long before it was greenlit. In fact, when he began speaking with the Flenory family, he noticed the resemblance between Lil Meech and his father and urged the younger Flenory to audition for the role.
"He made sure, you know, I had the foundational acting before I just jumped out there on the screen and didn't have any acting experience, you know, as far as any classes," Flenory told The Grio. "(I took) intense acting classes, five days a week, (sometimes) two times a day, for two years."
It was no guarantee that Flenory was going to be cast in the role. He explained, "You know, they could of got somebody else who has been acting before, that doesn't look nothing like my dad. Just because that's my dad, doesn't mean I (automatically) get the job. So I had to show people that, you know, I really knew what I was doing."
Lil Meech says he learned a lot about himself from portraying his father
Big Meech has been imprisoned since Lil Meech was just five. Though he's stayed connected to his father and his paternal family, Lil Meech says filming in Detroit and learning even more about his father's history has been revelatory.
"I learned a lot about myself; I learned that I had a lot of my dad's traits without even me knowing," he told The Observer. "My family members were telling me that they see him in me. Some of my family members got to come on set and actually get to watch us in action, and they were just in awe, tearing up. It was a beautiful moment, so I believe that everybody loves it and loves how they're being played and love the whole story within itself."
'BMF' showrunner Randy Huggins says Lil Meech's Detroit accent is questionable
Over the first several episodes of the series, Lil Meech's growth as an actor is evident. As he transforms into his father on screen, his confidence in the role is increasingly evident. However, Huggins still has qualms about the 21-year-old's accent.
"Lil Meech doesn't sound like a Detroiter," the showrunner/creator told TV Line. "He sounds like he's from Miami because that's where he's from."
However, Lil Meech didn't let the cadence of his speech deter him from putting his father's story on screen. "I love Randy, but he be hating on me a little bit," he laughed. "He be hating on my Detroit accent, but I know how people in Detroit talk and sound. My accent on the show came naturally because I spent a lot of time there when I would go and visit my grandma, even after my dad got locked up. It's an honor to play my dad. And I can't mess this up."
Since BMF has already been greenlit for season 2, we'd say Lil Meech is getting it right.