'BMF': Mo'Nique Joins Cast With Help From 50 Cent
It looks like 50 Cent stayed true to his word to Mo'Nique. Weeks after he vowed to put her "back on," the rapper has invited the actor to join his TV show BMF. He announced her casting on May 9 in a message on his social media pages.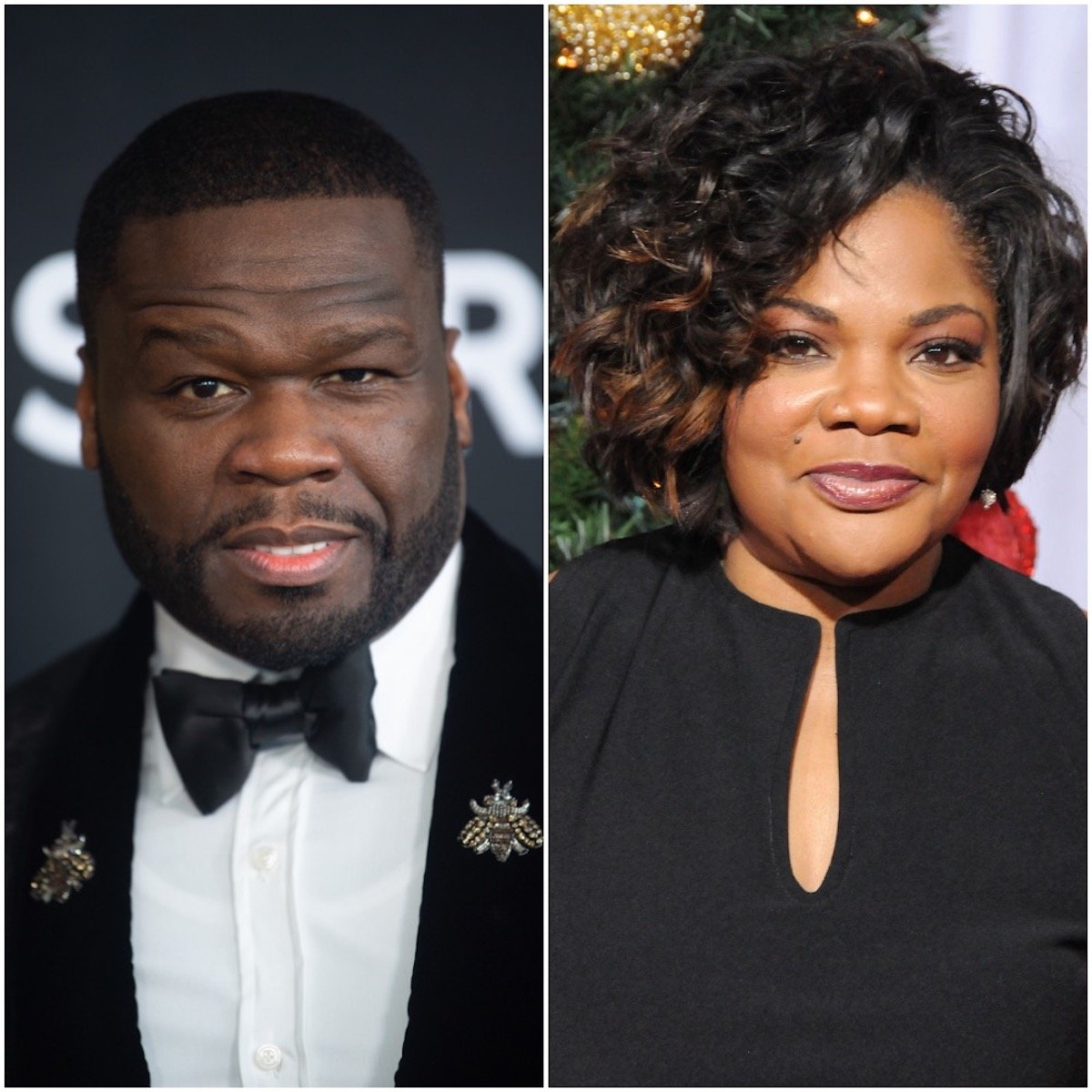 'BMF' Season 2 to feature Mo'Nique as Goldie
50 Cent announced the news along with a video of Mo'Nique discussing her role on the show. "Guess who i got in BMF this season 🔥," he captioned the post. "GOLDIE! GLG 🚦GreenLightGang 🎯 I don't miss,THE UNDER DOG BACK ON TOP."
The post generated much excitement, including from members of the BMF cast and other actors on other 50 Cent shows.
"Yes 🔥🔥🔥🔥🔥🔥," wrote La La Anthony.
"Oooooo weeeee! I'm here for this 🔥," commented Power Book IV: Force's Joseph Sikora.
"🔥🔥🔥🔥🔥🔥🔥🔥LOVE IT," his Power Book IV: Force co-star Kris Lofton added.
"🔥🔥🔥 [Green Light Gang] 🚦," said Omar Epps, who stars on Power Book III: Raising Kanan.
Developed by 50 Cent, BMF is a crime drama series about the Flenory brothers of Michigan. Demetrius "Big Meech" Flenory and Terry "Southwest T" Flenory ran a drug operation called the "Black Mafia Family" and had ventured into the music industry before their downfall in the 2000s. The show premiered on Starz in September of 2021 to OK reviews, but managed to create a solid fan base.
Mo'Nique's casting on 'BMF' is 1 of her first major roles in years
It's exciting to see Mo'Nique getting new projects, knowing the history. Once one of the most famous faces of the '90s and early 2000s, Mo'Nique has only appeared in a few roles in recent years. She claimed this is because she was blackballed from the industry after refusing to do promotion for Precious (2009) unless she was paid. Lee Daniels directed the movie with Oprah Winfrey and Tyler Perry attached as executive producers. 
"I got a phone call from Lee Daniels maybe six or seven months ago," Mo'Nique told The Hollywood Reporter in 2015, recalling how she learned the industry had allegedly blackballed her. "And he said to me, 'Mo'Nique, you've been blackballed.' And I said, 'I've been blackballed? Why have I been blackballed?' And he said, 'Because you didn't play the game.' And I said, 'Well, what game is that?' And he gave me no response."
50 Cent pledged to help
Missing her presence just as much as some fans, 50 Cent wrote on Instagram earlier this year that he was ready to see Mo'Nique "win again."
"I gotta get @therealmoworldwide back in pocket," he said of the actor. "We only suppose to cancel sh** that ain't good for the culture. we need you to WIN again now MONIQUE."
It appears that his post led to conversations with the actor and those talks resulted in Mo'Nique joining the show.
In addition to BMF, she will also star in one of Daniels' next movies after recently making up with him. Deadline reports it's the Netflix movie Demon House, where she'll take over for Octavia Spencer, who reportedly dropped out due to a scheduling conflict.
We can't wait to see how everything turns out.