Bob Harper Had To Drop CrossFit Because Of His Heart Attack – Here's The Workout He's Turning To Now
It's been three years since fitness trainer Bob Harper's near-fatal heart attack. Find out which workout he finds safest for him right now.
Former The Biggest Loser trainer, and now the show's host, Bob Harper is a fighter. He had a massive heart attack three years ago. The 54-year-old nearly didn't survive the cardiac episode but lived to tell and warn others that even someone like himself – in excellent physical shape – could suffer the same.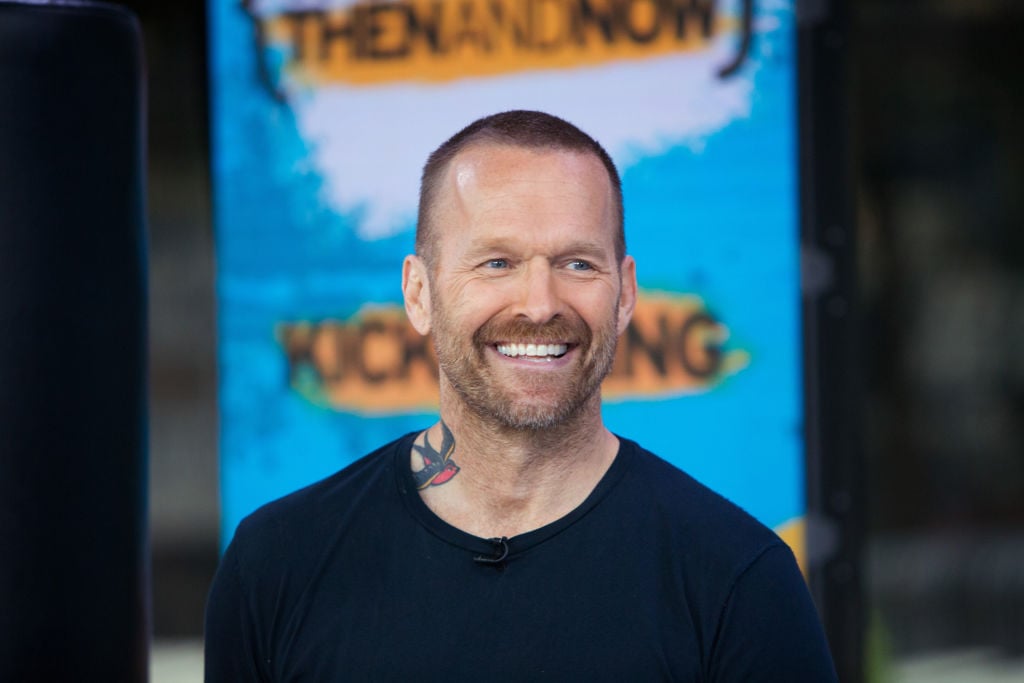 The fitness trainer has had to give up his beloved CrossFit workouts after the heart attack. Here's his new go-to workout.
Harper loves the changes to 'The Biggest Loser'
Although he once served as trainer on the reality show, Harper is back now as the show's host, a role once held by Alison Sweeney and Caroline Rhea. He has great chemistry with contestants and is super familiar with how the show works. Still, Harper says he's thrilled with its newest changes.
"I get to bring in my expertise, and I get to hear about a new approach," he told People in 2019. "I think there's a really good symmetry here. We're looking at changing the way that they eat, the way that they think and how they move their body. . . We really want to get that whole-body approach."
"The hardest part is keeping it off," he continued. "This is going to be something that they have to work on for the rest of their life, and I wanted to make sure that they have the aftercare and the support."
The heart attack that changed Harper's life
It's been three years this week that Harper lived through what was a nearly fatal heart attack. It took place while the fitness professional was working out in a CrossFit class. He had been feeling perfectly fine and was in seemingly great shape. He survived the attack, he was told later, only because two doctors happened to also be in the gym while he was there. Still, the Tennessee-born Harper was in a coma afterwards for two days.
"I had what they call a widowmaker," he told Savannah Guthrie on Today in 2017. "It was a 6 percent survival rate. I was in full cardiac arrest. My heart stopped. Not to be dramatic, but I was dead. I was on that ground dead."
It's easy to look at Harper now and see that he basically looks as fit and healthy as always. But the medical emergency he went through was nearly catastrophic. Thankfully, he unknowingly had all the right people there in the gym with him at the right time.
"The coach went into full damage control," he said. "There was an event going on at the gym and found two doctors that were there. I was so lucky. Thank God. They started performing CPR on me, they pulled out the AEDs and used that on me twice before the paramedics got there super quick and they jolted me one more time."
His new workout
It was partly Harper's excellent fitness that helped save him.
Cardiologist Warren J. Wexelman, M.D., a clinical instructor in the Department of Medicine at the New York University School of Medicine, told AARP in 2018, "Any regular person wouldn't have recovered. Bob's superior physical condition saved his life more than anything else." 
As much as Harper loves doing CrossFit, he has had to make adjustments after his heart attack. But since then, he's been taking it easy on the CrossFit and really on everything.
"Before I was eating high-protein, high-fat. I worked out really intensely," he told Men's Health this week. "And I had this voracious appetite. Since my heart attack, I really count my micros. I look at my protein, fat, and carbs. I tend to stay a little low fat. I stay away from red meat."
His go-to workout nowadays? Hot yoga, the yoga class where you walk "into a room that's 115 degrees with high humidity, standing on a mat for 90 minutes, no music, specific direction; it's a mind f**k."
Read more: Bob Harper's Surprising Comments on Lizzo