'Bob Hearts Abishola': Season 3 Opener Concludes With Huge Wedding
Season 3 of Bob Hearts Abishola premiered last week. The TV show, which follows the romance of Bob Wheeler (Billy Gardell) and Nigerian nurse Abishola Adebambo (Folake Olowofoyeku), has become a staple in CBS' Monday night lineup. The Season 3 premiere ended with a cliffhanger, which concludes tonight with a huge wedding.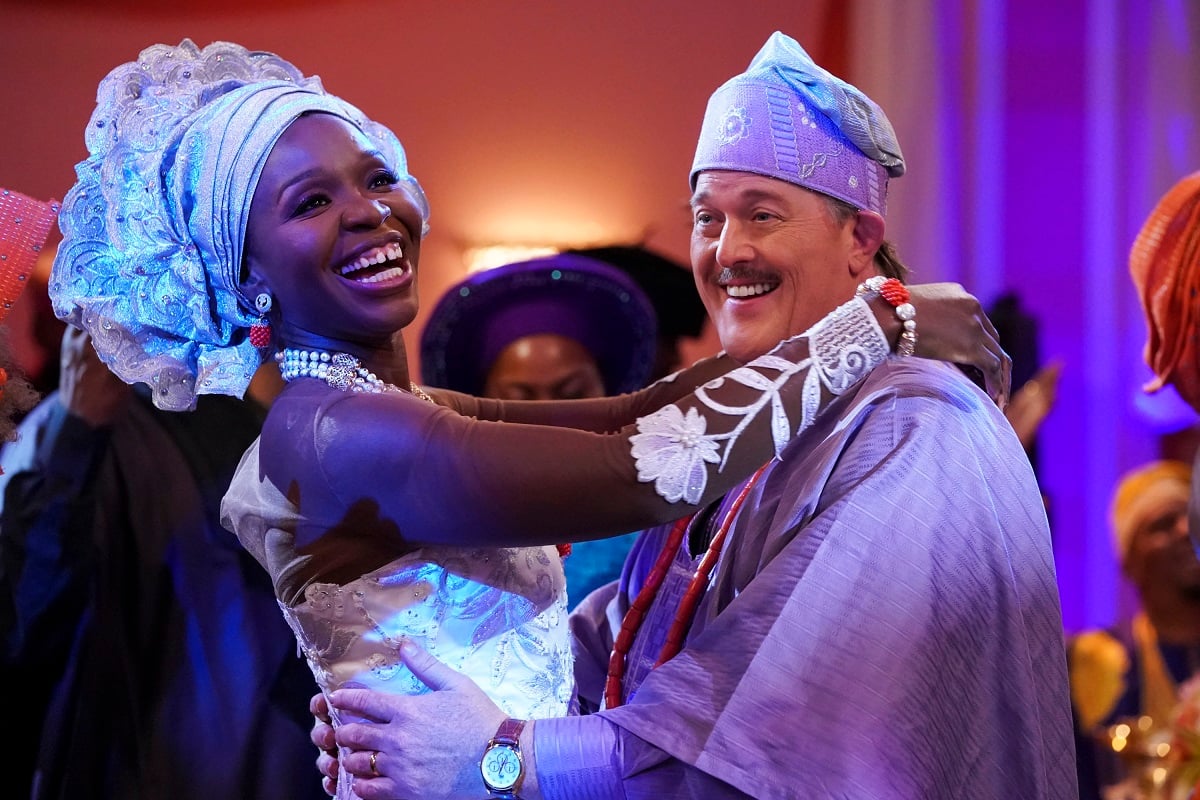 'Bob Hearts Abishola' Season 3 premiere recap
As viewers saw last week, Bob and Abishola arrived in Nigeria to bring her son Dele Adebambo (Travis Wolfe Jr.) home. During the second season, Dele went to visit his father, Tayo Adebambo (Dayo Ade). However, Abishola was upset when Tayo called and said Dele would be living with him permanently.
When Abishola and Bob arrive at Tayo's house, they find Dele playing with his sisters. While Bob is talking to Tayo, Abishola sneaks out with Dele. Later Abishola calls Bob and says she's had a change of heart. After seeing how happy, Dele is with his sisters, and feels he'd be better off in Nigeria.
The couple prepares for their wedding
With Dele staying in Nigeria, Bob and Abishola decide to have their wedding in her home country. As seen at the end of the season premiere, Bob's family and Abishola's co-workers arrive for the couple's wedding. The milestone promises to be a huge affair.
According to TVInsider.com, the ceremony will be "super colorful with fantastic music." Of course, no wedding will be complete without some drama. The show's co-creator Gina Yashere, says Bob's family will cause chaos. Also, there will be tension between Abishola's mother and aunt.
What's next for the newlyweds?
Despite the chaos created by their family, Bob and Abishola exchange vows. As for what's next for the newlyweds. Well, like any couple, they'll adjust to married life.
According to TVInsider.com, upcoming episodes revolve around Abishola moving into Bob's house, which he shares with his mother, Dottie Wheeler (Christine Ebersole). Once again, drama ensues as Abishola settles into her new home. Abishola then clashes with Dottie and other members of the Wheeler family when she tries to redecorate the house.
It sounds like life will be back to normal for the couple once they return to the United States. But fans can watch their sweetest moment unfold as the two say "I do" in grand fashion.