'Bob Ross: Happy Accidents, Betrayal, and Greed' Is a Misleading Title and Won't Ruin Your Childhood
Bob Ross was a famous painter that captured the hearts of millions on television. The new Netflix documentary titled 'Bob Ross: Happy Accidents, Betrayal, and Greed' led many fans to think the film depicted the artist in a negative light. But, the story differs from the dark concept the title implies.
If you were a kid growing up in the late 1980s and early '90s, then you may be familiar with famous painter Bob Ross and his beloved television show, The Joy of Painting. Originally airing on PBS, the show ran for 31 seasons before coming to an end in 1994. 
Ross was well known for his friendly, calm demeanor — which was often showcased in the television program. In each episode, the painter taught audiences how to create breathtaking landscapes with the use of oil paint. For some fans of the original show, the title implied that the documentary would uncover some scandalous, dark secrets about the painter. However, the film delves into a completely different narrative. 
The Netflix documentary does not paint Bob Ross in a negative light 
At the height of the pandemic, Bob Ross' half-hour television series had a resurgence in popularity on streaming services. While many viewers found Ross painting "happy clouds" as a comforting pass time, some were wary of Joshua Rofé's Netflix documentary titled Bob Ross: Happy Accidents, Betrayal, and Greed.
Executive produced by Melissa McCarthy and Ben Falcone, Bob Ross: Happy Accidents, Betrayal, and Greed center on the events that took place after Ross' death. While the famous painter captivated the hearts of millions many with his paintings, the ongoing legal battle over his business empire casts a dark cloud on his happy trees. 
Director Joshua Rofé wanted to give Ross' family a chance to speak up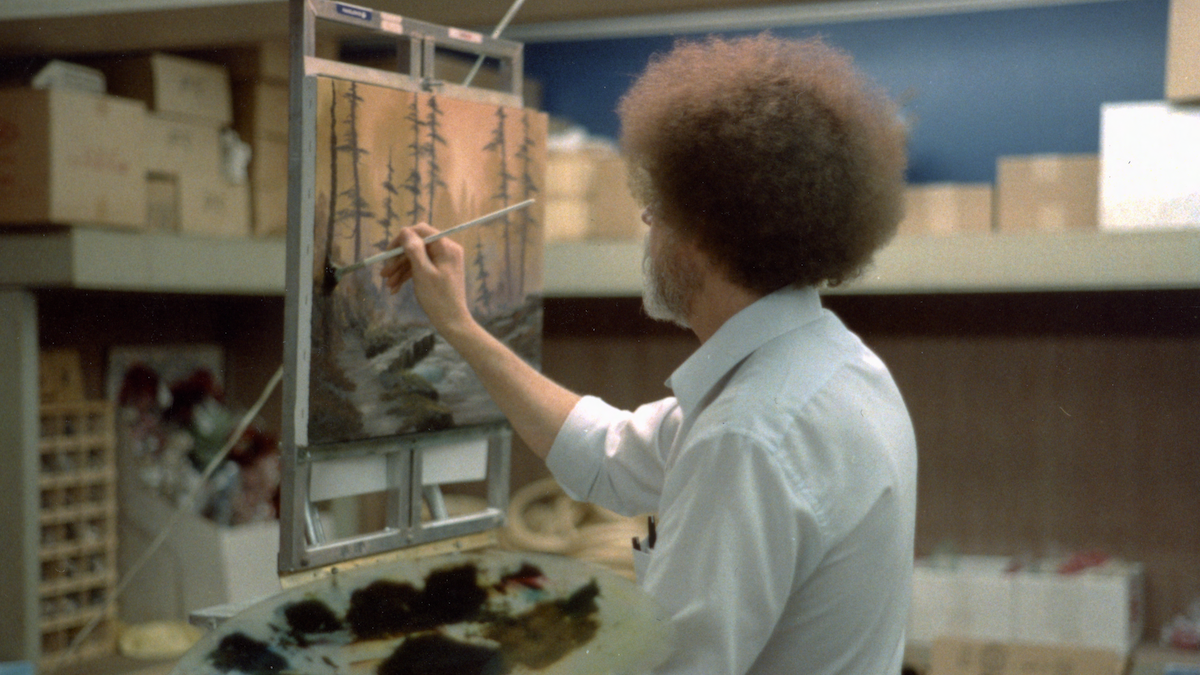 Ross attained worldwide success with the help of a couple named Annette and Walt Kowalski. After the famous painter died at the age of 52 due to complications from lymphoma, the two seized control over Bob Ross Industries. Director Joshua Rofé sat down with Bob Ross's son Steve and the legal battle over Ross' legacy. Rofé also talked to his former colleague Dana Jester, his friend John Thamm and other notable figures in the painter's life. 
In an interview with Entertainment Weekly, the director explained why he chose to center the documentary on Ross's family. ​"We started to reach out to people who knew and worked with Bob and two things became really clear," said Rofé, while referring to the Netflix project. "One, was that they loved Bob and, two, was that they were afraid to speak about him publicly."
"I knew I had to make this film because I wanted to know why. In the wake of his passing, all these years later, there are people who loved him who were afraid to speak about him," he continued. "It was all-around fear of this legal retaliation in those initial phone calls [and] the legalities are obviously key parts of the story. But what I was more interested in was the morality and the battle as it related to that."
The documentary film has received positive reviews from critics 
When Netflix released the film to its streaming platform on August 25, it became a hit amongst young and old audiences. Upon its release to the platform, the 90-minute documentary currently sits at the No. 8 spot on Netflix's Top 10. Additionally, the film has been performing well among critics. For instance, the documentary has received a rating of 7.1 out of 10 on IMDb and 72 percent on Rotten Tomatoes. Even though some film critics have slammed the project for the misleading title, it surely won't ruin anyone's childhood and is worth a watch. 
Bob Ross: Happy Accidents, Betrayal & Greed is now streaming on Netflix.