Bob Saget 'Full House' Co-Stars John Stamos, Candace Cameron Bure, and Celebrity Friends Remember Him
Bob Saget died suddenly on Jan. 9 at age 65. When news of his death broke on social media, many of Saget's celebrity friends and colleagues shared remembrances of their friend. These included Full House costar John Stamos, others he'd worked with, and also industry colleagues.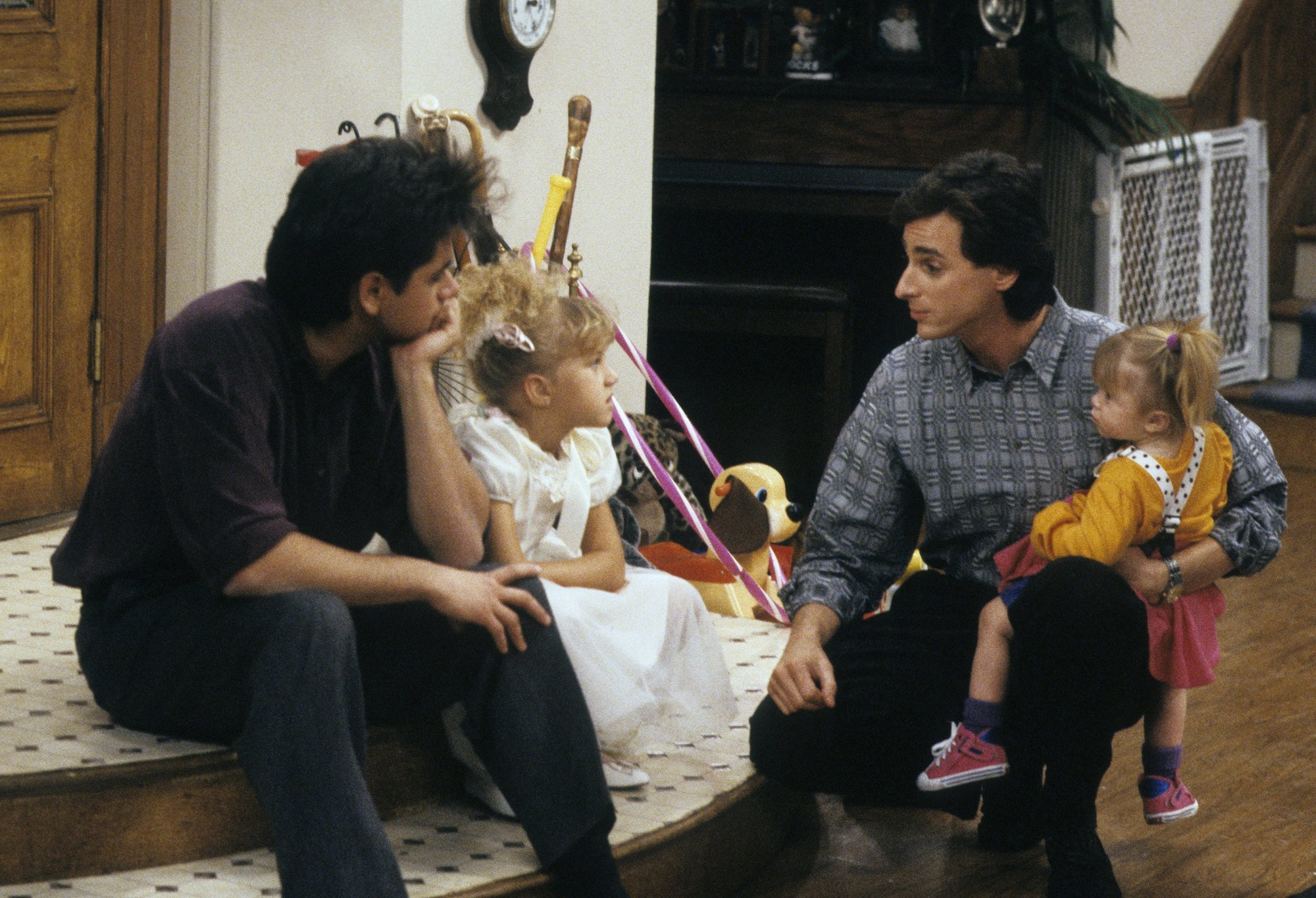 John Stamos and Candace Cameron Bure remember 'Full House' costar Bob Saget 
The TGIF family sitcom Full House launched Saget into living rooms around the world. He played Danny Tanner, the widower whose two friends Joey (Dave Coulier) and Jesse (Stamos) moved in in order to help him raise his daughters. The trio also appeared on the Netflix revival, Fuller House, in which the grown-up daughters and friend Kimmy Gibbler (Andrea Barber) move in together under similar circumstances. 
Candace Cameron Bure, who played Danny's oldest daughter, D.J. Tanner, was at a loss for words. "I don't know what to say," Cameron Bure tweeted. "I have no words. Bob was one of the best humans beings I've ever known in my life. I loved him so much."
Saget also played a lesser-known father on the short-lived WB sitcom Raising Dad. His daughters on that show were future Marvel stars Brie Larson and Kat Dennings. Dennings reacted, too.
'The Aristocrats' joke tellers reminisce 
Saget's television work on family sitcom Full House and family-friendly America's Funniest Home Videos was at odds with his standup comedian persona. You can hear his naughty standup comedy in his various television specials. They're also on display in the documentary The Aristocrats. 
The Aristocrats is a legendary dirty joke in which a father brings his family to a talent agent's office. They perform an inappropriate act but the comedian telling the joke can make up any offensive act they want. However, the punchline always comes when the talent agent asks what they call the act. The father says, "The Aristocrats."
Saget is one of many comedians who tell their version of The Aristocrats in director Paul Provenza's film but Saget's stands out for how elaborate and dirty it is. Penn Jillette, who produced the documentary, wrote, "Saget would have wanted something tweeted that was really funny and in very bad taste.  I can't do that. I'm just so sad.  Bob was just great on every level and we will all miss him."
Gilbert Gottfried, whose telling of The Aristocrats is also featured in the film, also commemorated his fellow standup. 
Jon Stewart, who appeared with Saget in both The Aristocrats and Half Baked kept it simple.
Other comedy giants remember Bob Saget
Saget also touched many performers in the comedy world of all generations. Sitcom giant Norman Lear, who created sitcoms like All in the Family and One Day at a Time, also remembered Saget thusly:
Josh Gad wrote, "There wasn't a kinder person in Hollywood than Bob Saget. I am having trouble wrapping my head around this. I do not want to believe this. It's all too much to handle."
Marc Maron, a comedian who had Saget on his WTF with Marc Maron podcast, wrote, "Oh no. RIP Bob Saget. Truly one of the nicest guys and so funny. Very sad."
Whoopi Goldberg and Jason Alexander did voices in Saget's documentary spoof Farce of the Penguins. Goldberg wrote, "Sail on my friend Bob Saget With your huge heart and abject lunacy,my condolences to his daughters & other family."
And Alexander added: 
Billy Crystal had shared standup stages with Saget and remembered him lovingly.