Bob Saget Once Thanked Norman Lear for Teaching Him About 'Appreciating the Moment'
The news of comedian and television personality Bob Saget's death on Jan. 9 has shocked an industry still reeling from the recent deaths of actors Betty White and Sidney Poitier. Reactions have poured in from the former Full House star's castmates and friends.
Among them is legendary producer Norman Lear, who remembered Saget after his death as "lovely a human as he was funny." In 2020, the two men chatted on Saget's podcast, "Here for You," about Lear's career and life. During their conversation, Saget credited their friendship for teaching him about savoring each moment of life.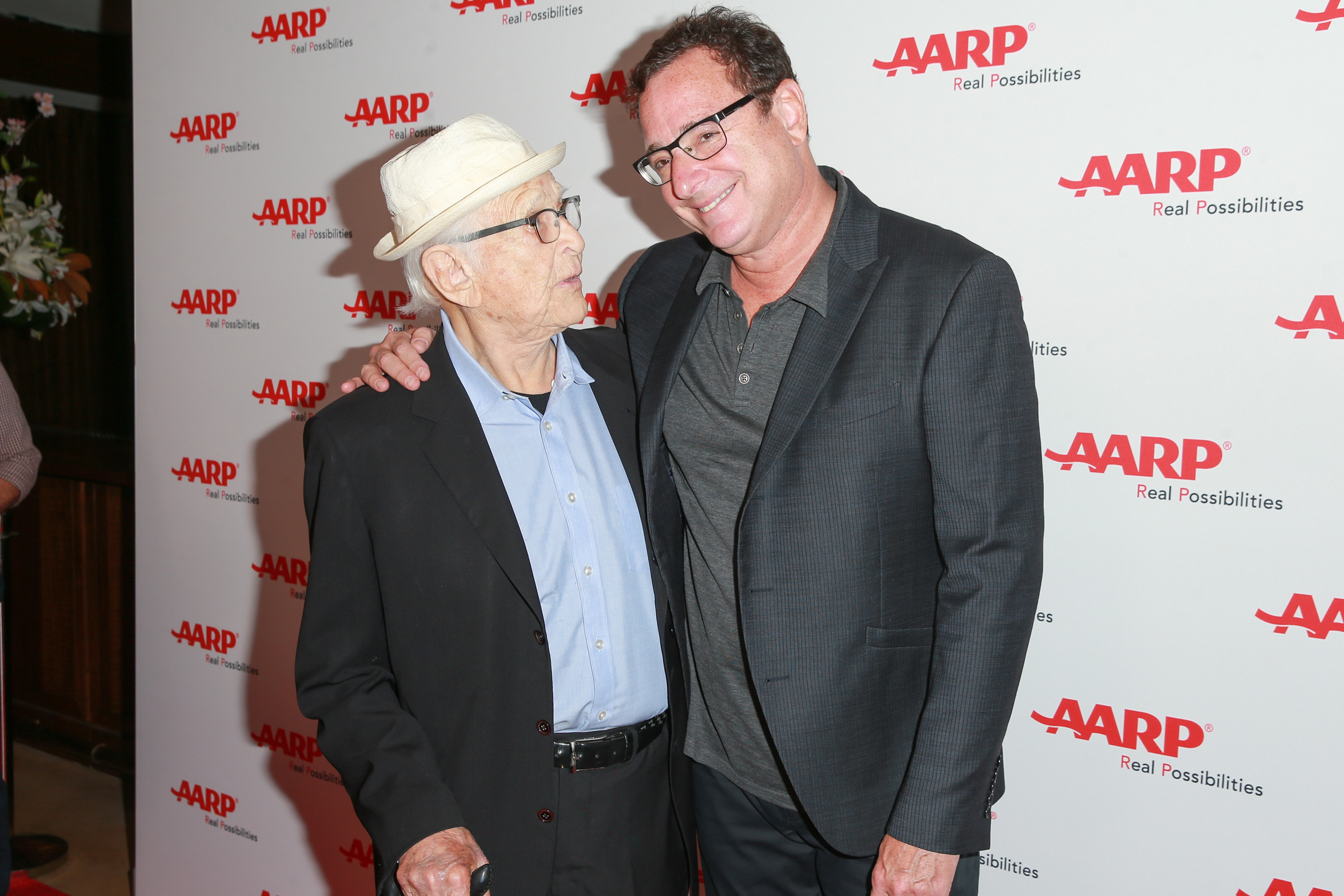 Saget died on Jan. 9
After the sudden deaths of iconic entertainers White and Poitier, Bob Saget's recent death at age 65 came as another blow in a new year only days old.
The comedian's body was found in the Ritz-Carlton in Orlando while on his "I Don't Do Negative" comedy tour, which had just kicked off in Florida on Jan. 7. His final tweet spoke of his excitement in returning to the stand-up circuit.
"Loved tonight's show @PV_ConcertHall in Jacksonville," Saget tweeted. "Appreciative audience. Thanks again to @RealTimWilkins for opening. I had no idea I did a 2 hr set tonight. I'm happily addicted again to this s***. Check http://BobSaget.com for my dates in 2022."
The cause of death for the actor, who was best known for his portrayal of Danny Tanner, the single father of the Tanner family on the ABC 1980s and '90s comedy Full House, has not yet been disclosed.
Bob Saget credited Norman Lear with teaching him to stay in the moment
The pair's conversation on Saget's podcast took place remotely from one another in May 2020 as it was at the start of the pandemic. The late actor began by telling Lear, "I just want to hug you so bad right now. Oh my, this is tough. But it's wonderful. Because we get to do this.
"There's something that you taught me," Saget told Lear. "And I've tried to learn it through all the years and when we started being friends was one of the greatest moments of my life … was being in the moment and appreciating the moment."
Saget poignantly added that he's learned as well over the years that, "My biggest accomplishment, now that I've grown up, is my kids, my three daughters."
"You, for me," the actor told Lear, "are one of the greatest heroes of my whole life."
The actor's 'Full House' castmates' reactions to his death
Many of Saget's former colleagues from the hit comedy posted on social media their stunned reactions to his death.
Actor John Stamos tweeted, "I am broken. I am gutted.  [I] am in complete and utter shock.  [I] will never ever have another friend like him.  [I] love you so much, Bobby."
"I don't know what to say," co-star Candace Cameron Bure tweeted. "[I] have no words. Bob was one of the best humans beings I've ever known in my life. I loved him so much." In another tweet hours later, she added, "I love you sooooo much. I don't want to say goodbye. 35 years wasn't long enough."
And the series' Joey Gladstone actor Dave Coulier wrote on the social media site, "My heart is broken. I love you, Bob. Your forever brother, Dave."