Bob Saget's 'Full House' Daughter Jodie Sweetin Had Sleepovers With His Eldest Daughter
In a May 2021 episode of his podcast, Bob Saget chatted with actor Jodie Sweetin revealing to fans that Saget's family became very close with Sweetin.
The news of Bob Saget's death in early January shocked fans around the world. The comedian and actor, who died at the age of 65, has been a firm fixture in the entertainment world since the mid-80s.
He is probably best known for his work in the TV show Full House, a series that remains beloved to this day. Saget embraced his role as Danny Tanner and opened up many times over the years about how close the cast was. In a May 2021 episode of his podcast, Saget chatted with actor Jodie Sweetin, who played his daughter on Full House, revealing to fans that Saget's family became very close with Sweetin.
Bob Saget rose to fame in 'Full House'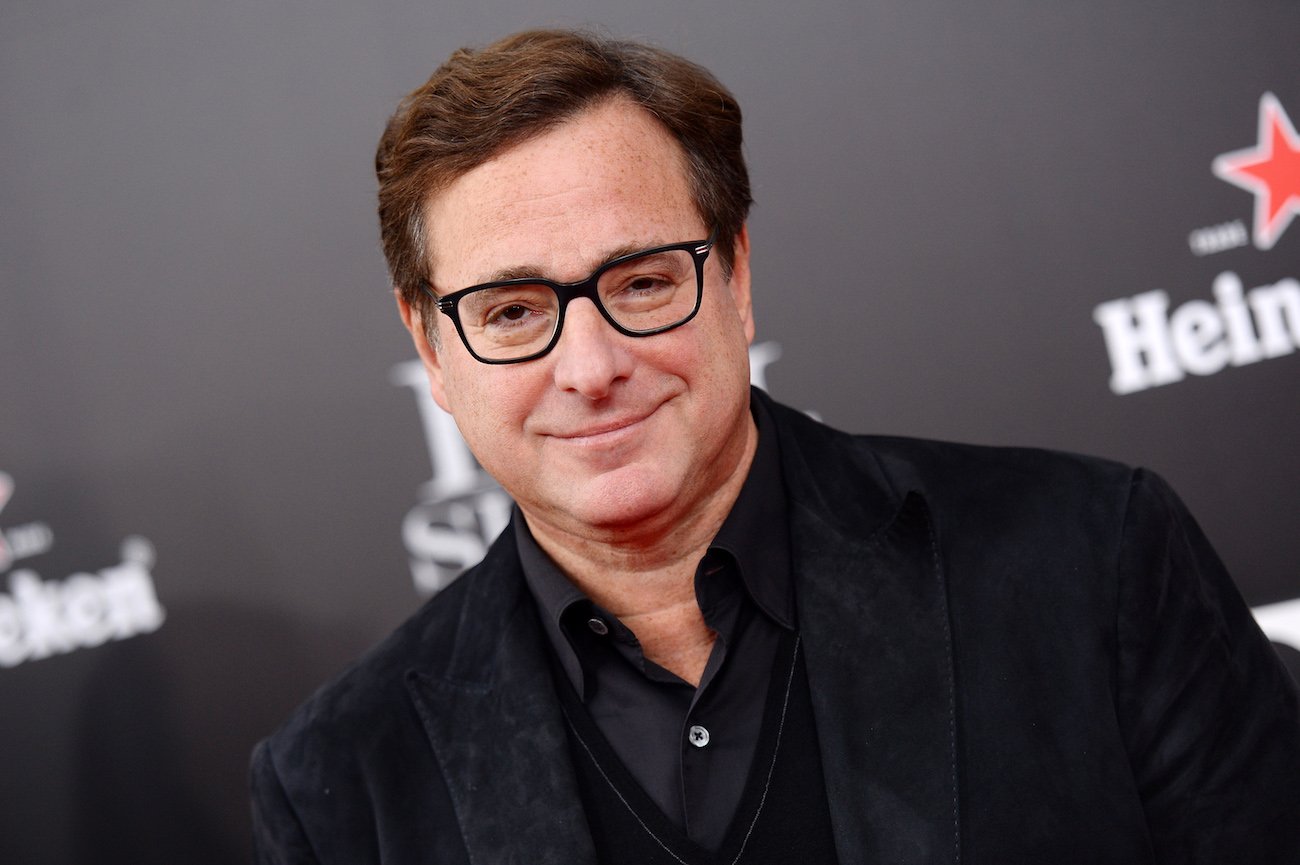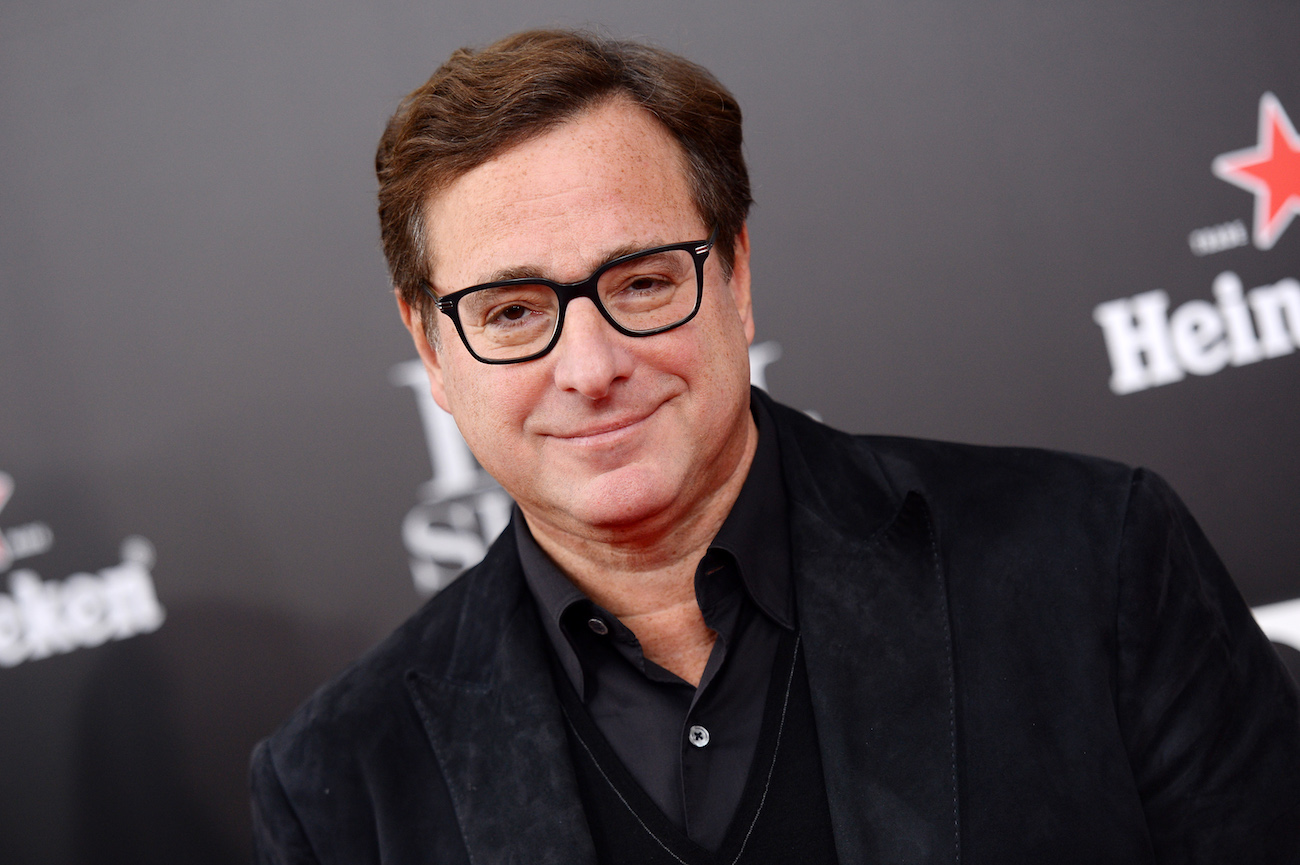 Saget's first major acting role was as Danny Tanner in Full House, which debuted on television in 1987. The young actor, playing a widowed father who struggles to raise his three daughters with the help of his brother-in-law and his best friend, became an instant fan favorite. Full House was a runaway hit, and although it was never a critical favorite, fans loved the relatable humor and the genuine affection that seemed to exist between the characters.
Saget was given a lot of the credit for making the show so popular. In fact, he became known as "America's Dad," thanks to his charming portrayal of Danny Tanner. Full House ran on TV until 1995, by which time Saget was a major star. Saget would later reprise the role of Danny Tanner in the Netflix sequel series, Fuller House, alongside many of the same stars of the original series—including Jodie Sweetin, who played his middle daughter, Stephanie Tanner. 
Bob Saget's daughter and co-star Jodie Sweetin became close friends
Saget and his TV daughter, Sweetin, were close in real life as well. In May 2021, Saget interviewed Sweetin for an episode of his podcast, giving fans a sweet look at their relationship.
The two bantered about life on the set of the show, with Sweetin noting that Saget was the "best" TV dad and that he was "never inappropriate" with his humor, although Saget's stand-up sets were notoriously filthy. The two also talked about how close Sweetin was to Saget's family, including his parents, his ex-wife, and his daughter Aubrey Saget.
Sweetin reminisced about spending weekends having sleepovers with Aubrey at Saget's house, noting that "I think honestly that sense of family and connection outside of just the work hours that we did, that's what made us the family that we are. We didn't just go to work and then leave."
Bob Saget's family life
Saget's ex-wife referred to in the podcast interview is Sherri Kramer, whom he married in 1982. During their marriage, they welcomed three daughters: Aubrey, Lara, and Jennifer. Saget and his first wife divorced in 1997.
Years later, he married again, this time to Kelly Rizzo. In spite of the significant age gap between them, Saget and Rizzo seemingly had a very happy marriage, after tying the knot in 2018.
Saget was also a devoted dad, opening up about his three girls in a 2016 interview: "They are the light of my life. I am a fortunate man in that all three of my daughters are exceptional. [They are] very high beings, very smart people, very wonderful and very brilliant, very beautiful." There's no doubt that Saget's family is still coping with his loss, trying to understand why such a brilliant, beloved comedian would be taken from the earth so suddenly.