Bobby Flay Says His Mom's Salisbury Steak Recipe Was 1 of Her 'Specialties'
There are some meals and recipes that fill us with nostalgia and for celebrity chef Bobby Flay, his mom's Salisbury Steak is one of those dishes. In his recent cookbook Beat Bobby Flay, he offers his take on a childhood favorite.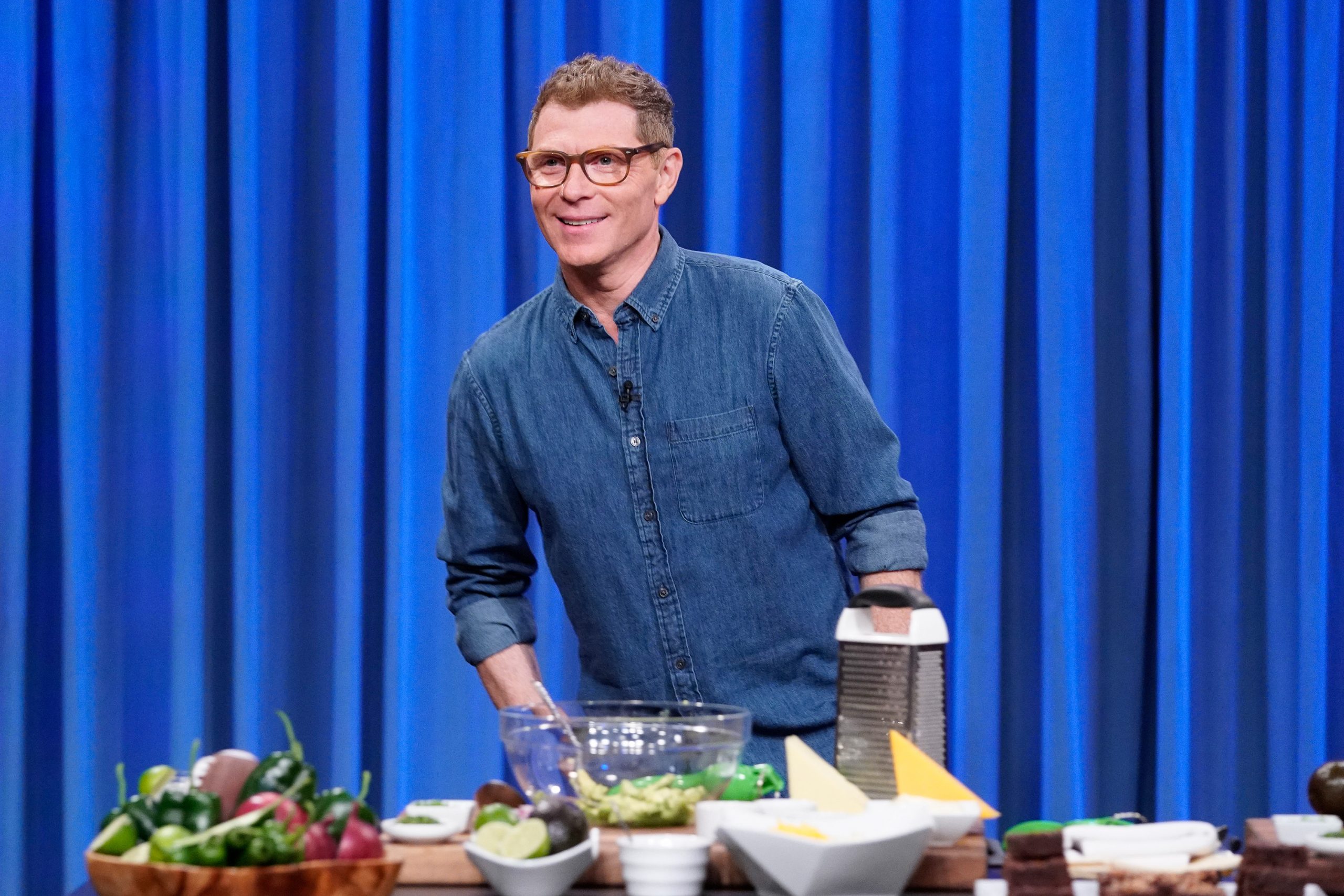 Bobby Flay remembered his mom on a recent Mother's Day
The chef's mother was Dorothy Flay and as he tells it, was widely known as Dame Dorothy. Mrs. Flay died in 2018 at the age of 86 and was honored by her son in 2020 on Mother's Day.
"My mother died almost exactly two years ago, and living through this pandemic had me thinking about her even more," Flay wrote for CBS Sunday Morning. "In some ways, I'm relieved she didn't have to navigate her way through the danger of it. I'm pretty sure I would have been pulling Dame Dorothy out of her favorite Jersey Shore hangout nursing a chocolate martini with her favorite bartender."
He recalled Dame Dorothy's favorite Mother's Day meal: "It had to be brunch – a classic Eggs Benedict and a Mimosa."
His Salisbury Steak recipe is from his new cookbook and it was a 'specialty' of his mom's
Appearing on Rachael Ray recently, Flay prepared the dish, described on her website as using "chipotle chiles to add a touch of smoke + heat to his Salisbury steak, paired with classic mashed potatoes + a rich mushroom-bacon gravy. The recipe is from his new book, Beat Bobby Flay, which features dishes from the hit show."
Flay tweeted recently about his mom's "specialty," her Salisbury Steak, and explained what he meant in his visit via video from his kitchen to Ray's daytime show: "You know, Salisbury Steak is sort of an old-school ground beef dish that reminds me of my childhood when my mom, Dorothy, you know, we gotta shout out to Dorothy, she's been gone three years now. My mom used to feed me [TV dinners], not all the time, and in fact, it was sort of like a treat. My favorite TV dinner was the Salisbury Steak, you'd get a little steak with the mushroom gravy and then you'd have some mashed potatoes. And there was always some either peach or apple cobbler on the side."
The chef's take on his childhood favorite sounds, to say the least, as though the TV dinner version has been given a complete makeover. The addition of the chilies in the steak and the bacon in the gravy make for an unforgettably flavorful spin on this classic that may make it a go-to for a new generation.
The point of 'Beat Bobby Flay' isn't winning or losing, Flay says
In his new cookbook, Beat Bobby Flay, the New York native opened up about how he really feels about the competitive side of his hugely popular Food Network series (while it's been reported that Flay is leaving the network, we'll have to wait and see if the program itself will remain with Food Network).
"Winning and losing is not the point of Beat Bobby Flay," he writes in his new book. "But because the audience likes finality, and it is TV, after all, we have to do it. If it were up to me, we'd just cook, taste each other's dishes, and share a cocktail and a high five before going home. That wouldn't rate very well, though, so we have to have a winner."