Bobby Flay Is Staying Put at Food Network — And the Chef Is Finally Breaking His Silence
In a happy reversal that many Food Network fans are surely celebrating, celebrity chef Bobby Flay — who had been rumored to have parted ways with the cable channel — is remaining with the network that has, professionally, been his home since the 1990s.
Here's what Flay and Food Network had to say.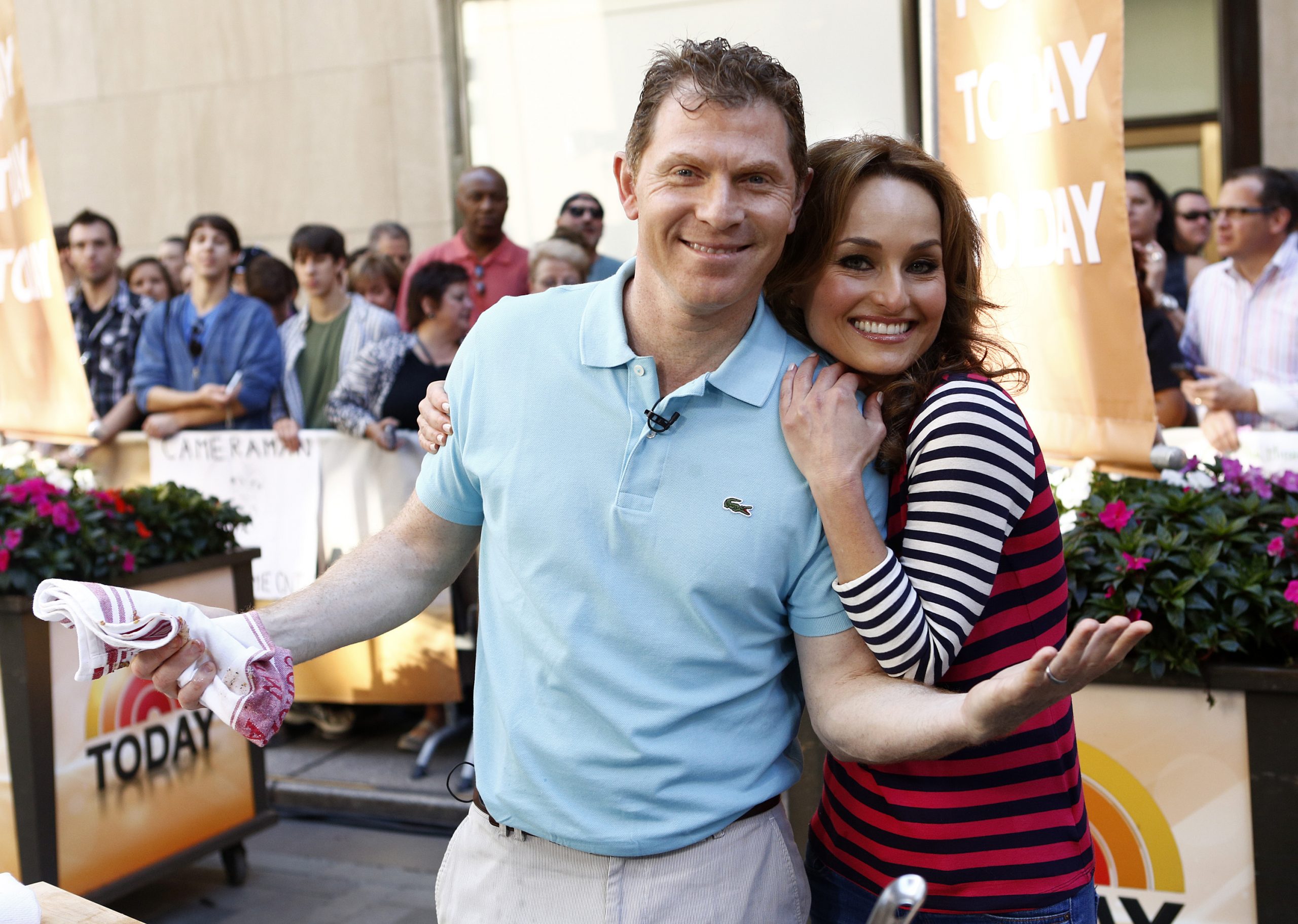 Bobby Flay is staying at Food Network
According to The New York Post, Flay has signed a contract with the cable channel that will keep him grilling and cooking for another three years. Food Network's president Courtney White said in a statement: "[Bobby Flay] captivates our audience with his incredible culinary skill, fierce competitive spirit and his trademark ability to share a deep passion for food. 
"Bobby generously invites viewers into his culinary world, sharing his #WeCook philosophy and inspiring everyone in the kitchen. Continuing this creative relationship with such an extraordinary talent is the perfect way to usher in the holidays."
The New York City-born Flay at long last broke his silence on the stalemate he and the network had been in saying, "Although these talks to renew took a little longer than expected, the important thing is that both sides are happy that we can now build on an already rock solid foundation."
Flay had reportedly asked for more money than the Discovery Inc.-owned network wanted to give
According to Variety, in October Flay and Food Network parted ways as "the sides were far apart on financial terms" following Flay's reported ask for a Guy-Fieri-sized contract. Throughout Flay's negotiations with the network, neither party offered insight into what was actually being asked for or demanded, although Variety reported it was Food Network that chose to end talks with the chef.
Not that Flay wouldn't have found something to occupy his time if things hadn't worked out. In addition to his work as owner of the restaurants Mesa Grill, Gato, Bobby Flay Steak, and Shark, he also perpetually seems to have another cookbook in the works with several under his belt including Bobby Flay Fit, Brunch at Bobby's, Bobby Flay's Bar Americain Cookbook, Bobby Flay's Barbeque Addiction, Bobby Flay's Burgers, Fries & Shakes, Bobby Flay's Grill It!, and most recently, Beat Bobby Flay based on the hugely popular show on, that's right, Food Network.
It makes sense that the Food Network thought better of letting Flay go, especially given that his show is one of its biggest hits and is shown in hours-long blocks. As of right now, no specifics have been released as to how much Flay will earn over the next three years with Food Network.
Flay teased upcoming projects with his daughter
As part of his recent statement, the chef added: "Stay tuned for some incredibly exciting new shows as I promise to take food and cooking to places we've never imagined before."
Along with all-new episodes of Beat Bobby Flay, it's reported that Flay and his 25-year-old daughter Sophie, with whom he currently hosts the podcast Always Hungry, will be helming their first joint Food Network program together called Bobby and Sophie on the Coast.
The Irish-American chef says of the podcast: "We chat about our life together and separately but it almost always comes back to us eating… plus, I get to hang out with my amazing daughter." It's fair to conclude that their new Food Network program will have the pair traveling and eating, always eating.