'Bob's Burgers' Star Kristen Schaal Got Fired From 'South Park' After 1 Month: 'I Was Talking too Much'
Actor Kristen Schaal is well known amongst television fans for her unique voice. Schaal is notoriously recognized for her many voice actor roles, especially as the devious yet cute character, Louise Belcher on the animated show Bob's Burgers. The actor has a lot of accolades under her belt from starring in the Disney+ show The Mysterious Benedict Society to her breakthrough role in Flight of the Conchords. Die-hard fans may not have known that Schaal was asked to write for the hit show South Park for season 11 before being fired after only one month.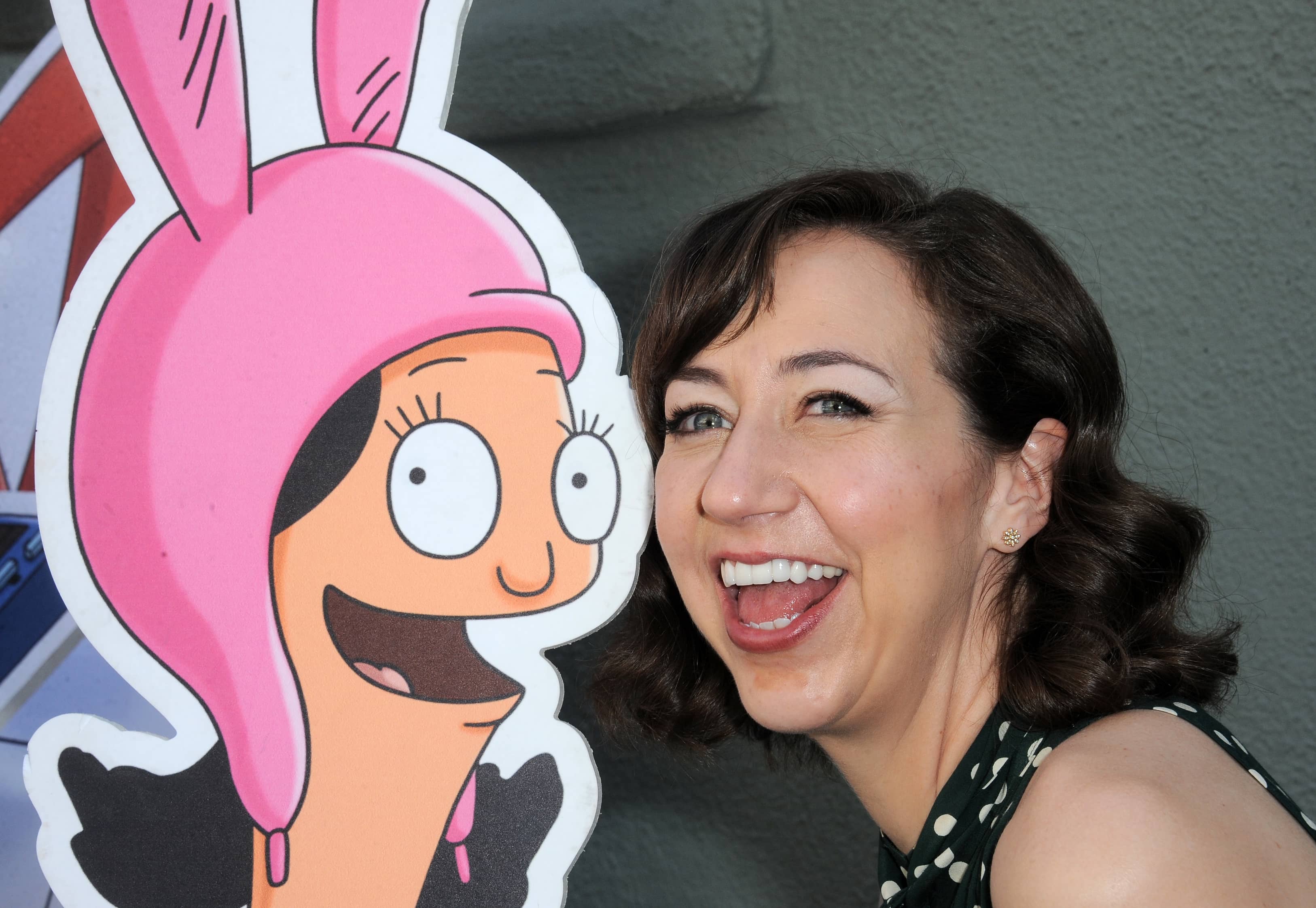 Kristen Schaal Voices The Role of Young Louis Belcher
Amongst Schaal's many roles, she gained a large fan base as a main cast member in the acclaimed Emmy nominated show, Bob's Burgers. Since its premiere in 2011, the show revolves around a typical and somewhat dysfunctional family who owns a burger restaurant in a seaside town in New Jersey.
Along with the family patriarch Bob Belcher (voiced by H. Jon Benjamin), the family consists of his wife Linda (voiced by John Roberts) and his three children, Gene (voiced by Eugene Mirman), Tina (voiced by Dan Mintz), and Louise. Schaal voices the youngest Belcher, Louise. Louise quickly became a fan favorite for her iconic pink bunny ears hat and conniving plots that get her in trouble.
'South Park' Creators Hired Kristen Schaal as a Season 11 Writer
Schall dropped a bombshell when speaking with Daily Beast and revealed that she was fired from her job as a writer for South Park. While doing her one-woman standup show at the Edinburgh Fringe Fest, South Park creators Matt Stone and Trey Parker saw her work in the Penelope Princess of Pets web videos. The creators offered Schaal a spot as a writer and she quickly set out for LA.
After a short while, Schaal was given a warning that she was "talking too much." In the Daily Beast interview, Schaal explains, "I was pitching too much. I'd never been in a writers' room before. So I was just like, let me earn my keep. I was like, 'How about this? How about this? House about this?' And that's not how it works."
At the time, South Park was working on a lot of parody storylines and Schaal admits that she didn't have much movie knowledge to contribute. She often tried to pitch different ideas that the rest of the writers weren't originally going for. Schall is a major South Park fan who was nervous and too eager in a new environment.
Kristen Schaal Is Still On Good Terms With Matt Stone and Trey Parker
After Schall received the phone call that she was fired from South Park, she was initially heartbroken. She soon spoke with Flight of the Conchords co-creator, James Bobin who gave her good advice. Bobin told Schaal, "You're going to get fired, you're going to get hired, it's fine." Things certainly turned around for Schall soon after.
Schall returned home and was hired to work on the Adult Swim show Snake 'N' Bacon where she met her now-husband, Rich Blomquist who was the executive producer for the show. Even after being fired from one of her favorite shows, Schall says that there's no bad blood between her and the South Park creators Matt Stone and Trey Parker.