The Bold and the Beautiful': Fans Feel Like Paris and Zende Have No Chemistry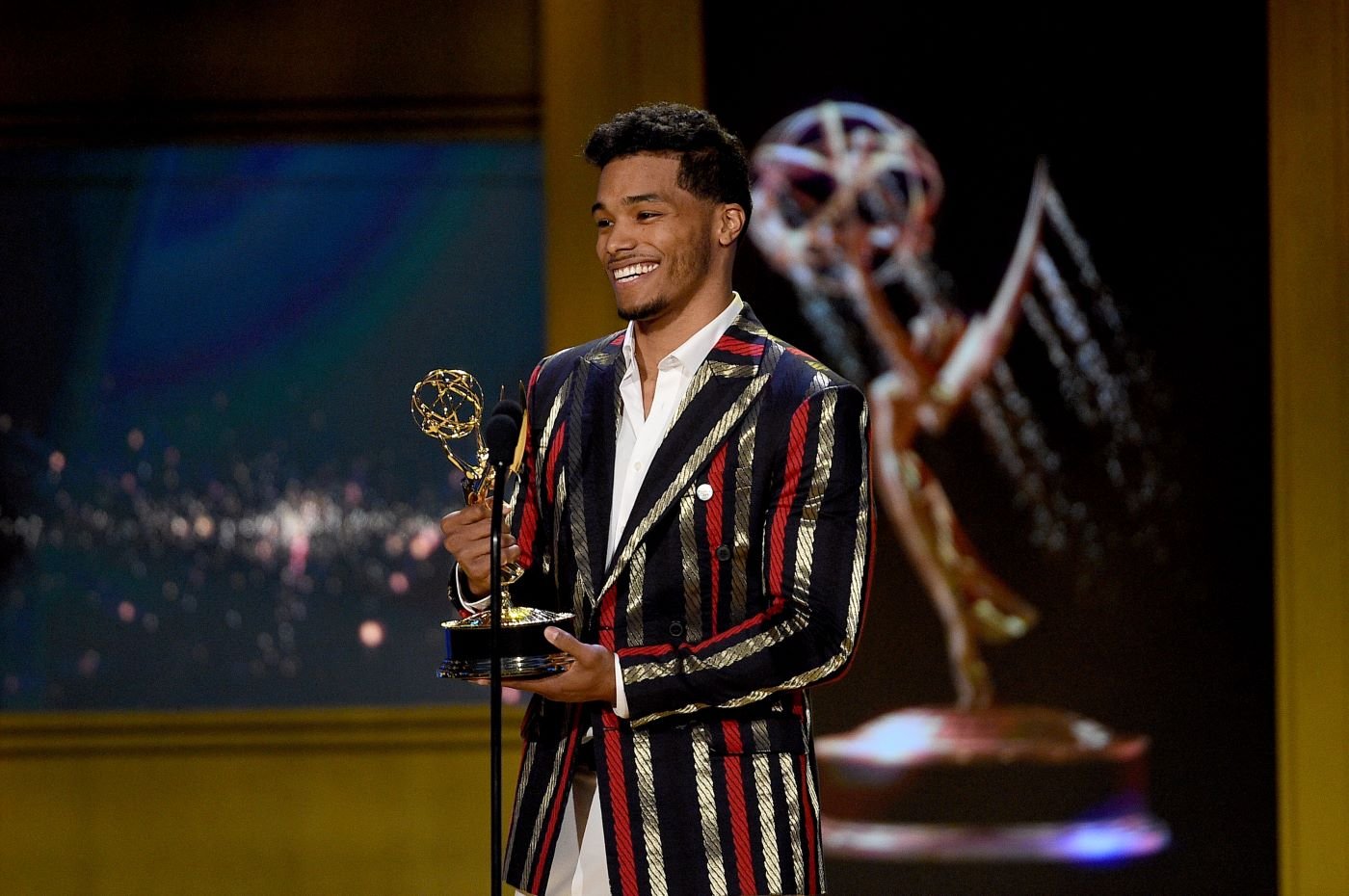 The Bold and the Beautiful is one of television's most enduring and iconic shows. It is a staple in the soap opera genre. The Bold and the Beautiful has been on the air since 1987 with one of the most diverse casts in soap opera history. Fans have become very invested in the various storylines over the years.
The dynamics between the couples featured on the show are of real interest to viewers, and hardcore fans don't hesitate to speak out on social media when they have strong feelings about something. Recently, fans took to Twitter to discuss the romance between Paris and Zende, making their thoughts on the pair obvious. 
Paris and Zende are one of the newer couples on 'The Bold and the Beautiful'
Paris Buckingham is played by Diamond White and joined the cast in late 2020. As a relative newcomer to The Bold and the Beautiful, she has already made a splash. The younger sister of Zoe Buckingham, Paris, came to LA to check in on Zoe and to see how she was doing. Paris then began to flirt with Zende Forrester, but their romance was anything but smooth.
Paris and Zende were an established couple by early 2020 after getting involved in love triangles with Paris' sisters Zoe and Carter. Who even proposed to Zoe at one point. At first, fans seemed to be on board with Paris and Zende's romance noting that the two seemed to be in love truly. However, in recent weeks, many fans have pointed out that the chemistry between them has definitely soured. 
Fans aren't feeling the chemistry between Paris and Zende
At this point, it almost seems as though Paris and Zende's relationship is stalled in the water. They haven't taken any new steps in their romance. Even though they are dating, they aren't living together and haven't seriously discussed marriage. Although they recently shared a steamy kiss on one of the newer episodes of The Bold and the Beautiful, some fans are convinced that any real romantic chemistry between Paris and Zende has completely fizzled out. 
"Zero chemistry between them. And can someone please get that hair off her forehead?!" one fan on Twitter wrote about their kiss. "OMGOSH! I have been saying that too. That yellow hair makes her so unattractive. She & Zende don't go together," another fan detailed. One critic expressed "disappointment" that Zende and Zoe didn't become a couple. Several fans agreed with that assessment, with a Twitter user commenting, "me too. They had more chemistry."
Will Paris and Zende break up in the near future?
The Bold and the Beautiful thrives when new couples enter the storyline, shaking up the status quo. With that in mind, and especially considering that many fans are getting tired of Paris and Zende's romance, it is possible that showrunners could decide to have the two break up soon.
With so many fans pointing out that Paris and Zende have no chemistry, showrunners on The Bold and the Beautiful might soon be looking for new avenues for both Paris and Zende. Additionally, since the characters aren't tied to each other through marriage or a child, it is even easier to change it up and have them each pair up with a new romantic partner.