'Bonanza': 1 Beloved Cast Member Was a Purple Heart Recipient
Bonanza was one of the greatest shows ever to emerge from television's golden age. A western that was set in the 1860s, the TV show rose well above the standard-issue western fare, occasionally portraying very issues such as racism, property rights, the expansion of the Old West, and the role of women in manual labor scenarios. Bonanza ran for a staggering fourteen seasons and remains popular to this day. Much of the show's popularity can be attributed to the talented cast, including gentle giant Dan Blocker, who played a cowboy who would much rather hug it out than fight.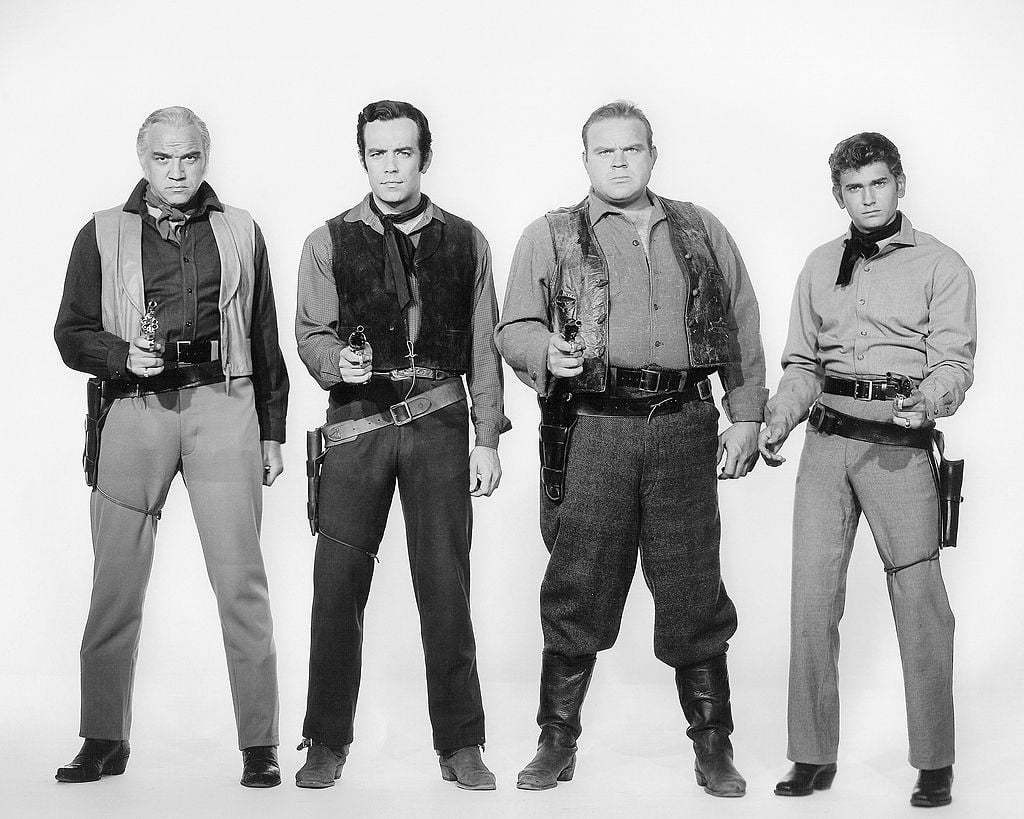 How did Dan Blocker get into acting?
Dan Blocker was born in Texas in 1928. Blocker made an impression from the moment of his birth, weighing an impressive fourteen pounds. As a young boy, Blocker attended the Texas Military Institute, eventually going on to attend the Southern Baptist-affiliated Hardin–Simmons University. Blocker's large size made him a valuable asset to his university's football team, but after Blocker graduated in 1950, he was drafted.
After several years in the military, serving a stint in the Korean War, Blocker returned to further his education, earning a master's degree in dramatic arts. In 1953, Blocker began teaching English to students in Texas, spending most of the fifties as a teacher and coach. However, beginning in 1957, Blocker started acting in a variety of television shows, mostly playing comedic or villainous roles. Blocker's size made it hard for him to find roles that he really related to — but he got his big break in 1959.
Dan Blocker was best known for playing Hoss on 'Bonanza'
RELATED: 'Bonanza': Why Was Hoss Killed Off?
In 1959, Dan Blocker was cast as Eric "Hoss" Cartwright in the western series Bonanza. Playing the middle brother in a family of Nevada ranchers, Blocker made an impression right away. Hoss was the gentle giant of the Cartwright family, frequently responsible for extricating his younger brother Little Joe (played by Michael Landon) out of trouble, or of talking highly-educated Adam down to earth.
In fact, Blocker became the runaway star of the show and was the focus of many of the show's most applauded episodes. He continued to work on Bonanza for a total of thirteen seasons — until a health issue forced Blocker's time on the critically-acclaimed series to come to a shattering end.
Dan Blocker was a Purple Heart recipient
Long before Dan Blocker was earning fans on Bonanza, he was serving his country. After Blocker was drafted in 1950, he began serving as an infantry sergeant. From December 1951 to August 1952, Blocker was in F Company, 2nd Battalion, 179th Infantry Regiment, 45th Infantry Division in Korea. Blocker was truly a war hero and even earned a Purple Heart for wounds that he had sustained in combat, reports TV Guide.
In addition to his Purple Heart, Blocker received multiple other honors, including the National Defense Service Medal, Korean Service Medal with two bronze campaign stars, the Combat Infantryman Badge, and the Republic of Korea Presidential Unit Citation. Clearly, Blocker made an impression not just on television audiences, but on the military establishment as well.
In May 1972, Blocker suffered a pulmonary embolism following gall bladder surgery. At the time, Blocker was still starring in Bonanza, and after his death, writers, including Michael Landon, for the show took an unusual step and addressed his passing on the show, marking a major shift in the dynamics of television. Although Blocker's death was untimely, he will always be remembered by fans for his gentle nature and his heroism in the face of danger.