'Bonanza' Actor Dan Blocker Broke an Alarming Record on His Birthday
'Bonanza' star Dan Blocker broke an unexpected record on his birthday.
Bonanza is one of the most recognizable and beloved TV shows of all time, especially for those who were coming of age during the time the 14 seasons aired. The show was filled with interesting characters and a fascinating backdrop, taking place in Nevada in the 1860s. Americans young and old have had a fascination with the way of life of cowboys, and Bonanza was popular in part because of this interest. One actor on Bonanza, Dan Blocker, holds an interesting record in his hometown. Read on to learn more!
What is 'Bonanza'?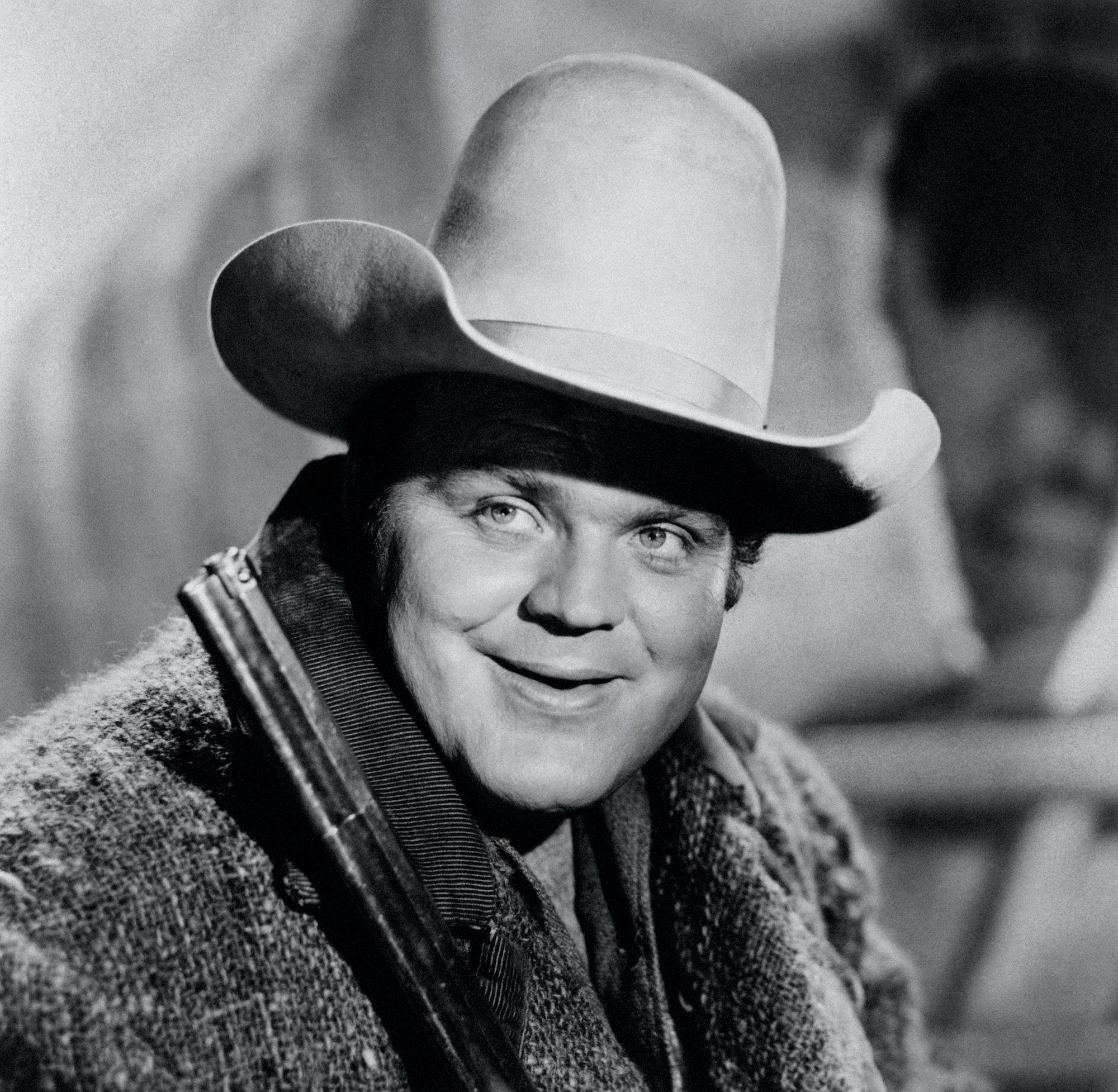 Bonanza is second-longest-running western TV series in the United States, only behind Gunsmoke. The show follows the story of the Cartwright family, who lives in a Virginia City, Nevada and they live on a huge ranch called the Ponderosa. The head of the family, Ben Cartwright, played by Lorne Greene, had three sons, one with each of his wives who subsequently died. His oldest son, Adam Cartwright, played by Pernell Roberts, is an educated architect who built the elaborate house the family lived in.
Hoss Cartwright is the middle child, played by Dan Blocker, who is known as being warm and friendly. The youngest brother, Joseph Cartwright, played by Michael Landon, loved reading detective novels and making jokes. Bonanza saw plenty of major success, especially during its third season when it shifted to the Sunday night time slot. Its popularity stuck around, and according to CBS, TV Guide named it the 43rd greatest show of all time on their list of 50 in 2002. 
Who is Dan Blocker?
Dan Blocker played the middle brother in Bonanza, Hoss Cartwright. According to the Austin Chronicle, Blocker was born in 1928 and attended Hardin-Simmons University and Sul Ross State University, getting degrees in speech and drama while playing football. The U.S. Department of Defense states that Blocker was then drafted into the U.S. Army during the Korean War. He was injured in the line of duty and later received a Purple Heart. 
Blocker got his start in acting in 1957 when he appeared in a short Three Stooges special, and he also portrayed a blacksmith in Gunsmoke. He continued playing various small characters, including another blacksmith in The Restless Gun, before he was cast as Hoss in Bonanza in 1959. Blocker played Hoss for 415 episodes, according to IMDb, 
Interestingly, Blocker became a partial owner of Bonanza Steakhouse chain restaurants. To become a partial owner, Blocker agreed to be their commercial spokesperson as Hoss and to appear at restaurants periodically. Blocker was known for his size, standing at 6 ft 4 in and weighing 300 lbs. He was always a big guy, even on the day he was born. 
Dan Blocker's astounding birthday record
According to MeTV, Dan Blocker was born weighing 14 pounds on December 10, 1928. To this day, this is still the record for the largest baby born in Bowie County, Texas. Blocker died at the young age of 43 due to a pulmonary embolism that occurred after undergoing gallbladder surgery. He died between Bonanza's 13th and 14th seasons, and it was the first time a show acknowledged the death of a young major character. Some thought about casting someone else to play Hoss Cartwright, but it was decided that nobody could replace Blocker in the role. Bonanza has a special place in the hearts of those who grew up while it aired, and people continue to tune in to the occasional Bonanza marathons that air on MeTV and TVLand.