'Bonanza': Did Little Joe Die?
Bonanza was one of the most popular TV shows from television's golden age, a western that was never afraid to tackle tough subjects like racism and bigotry. Bonanza starred a roster of talented character actors as well as up and coming young stars, from Lorne Greene to Pernell Roberts. The show ran for an incredible fourteen seasons, after which it went on to enjoy a successful run in syndication — where it continues to gain new fans to this day. These days, many viewers are discovering how groundbreaking the western series actually was, especially when it came to death — a subject that was still considered relatively taboo in television at the time. Bonanza, standing in stark contrast to many television contemporaries, was the first major TV series to address the death of a major character.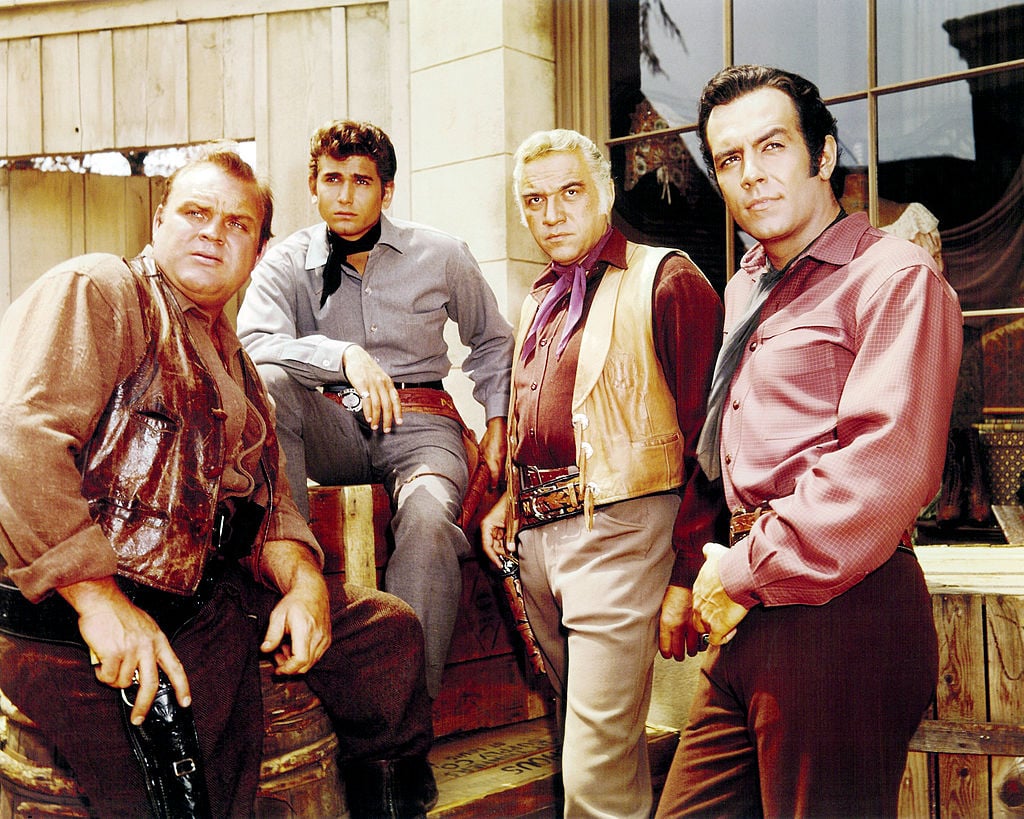 Who played Little Joe on 'Bonanza'?
Bonanza premiered on television in 1959. The series, set in Nevada, told the story of a prosperous rancher named Ben Cartwright and his three sons — Adam, Eric, better known as "Hoss," and Little Joe. All three Cartwright sons had vastly different personalities, and while they frequently clash with each other, they always had each other's backs at the end of the day.
In the role of Little Joe, the youngest Cartwright son, was young actor Michael Landon. Landon, who had made a name for himself in Hollywood as an aspiring singer and teen heartthrob, instantly made a splash as Little Joe Cartwright. He had the right amount of charm and mischief to perfectly portray the young rancher, and fans responded by the thousands.
Did the character Little Joe die on 'Bonanza'?
RELATED: 'Bonanza': Why Was Hoss Killed Off?
Over the years, Michael Landon grew more and more comfortable working on the series, and he eventually began writing and directing episodes of Bonanza. He also experimented with testing the limits of what a character could do on television, especially in later episodes of the series. Little Joe experienced a number of on-screen tragedies, including the death of his wife and unborn child in season fourteen.
In spite of the difficult times that Joe Cartwright endured, however, fans never had to deal with the torment of watching their favorite die in Bonanza. Little Joe was one of the few Cartwright characters who made it to the very end of the series, appearing in all fourteen seasons. However, the middle Cartwright son, Hoss, was written out of the show in the fourteenth season, after the actor who played him, Dan Blocker, died unexpectedly. The show made it a point to reference the fact that Hoss had died, marking the first time that a major TV show had addressed the death of a character, according to Mental Floss.
Michael Landon passed away at an early age
Although Little Joe lives forever in television history, the actor who played him was not so fortunate. Michael Landon, who went on to create television history when he produced and starred in Little House on the Prairie. He died in 1991 after a battle with pancreatic cancer. As reported by Los Angeles Times, Landon was only fifty-four when he died.
Landon had been open with the public about his cancer battle, revealing his diagnosis in April 1991 and dying of the deadly disease only three months later. Millions around the world were saddened by his passing, mourning a period of television history, and an actor who had virtually grown up on TV. Still, the characters that Landon created would live forever — and viewers today can still enjoy the multi-dimensional characters that he created.