'Bonanza': Why Was Hoss Killed Off?
Although Bonanza aired on television decades ago, in many ways, the series still seems fresh and relevant. The show blended classic western tropes along with themes and storylines that were ahead of its time — themes like racism, bigotry, and the role of women in society. Bonanza ran for fourteen seasons before going off the air, and it remains hugely popular to this day. Much of the show's popularity can be attributed to the incredible actors, including series leads like Michael Landon, Pernell Roberts, Lorne Greene, and Dan Blocker. Blocker, in particular, resonated with audiences, and as the gentle giant Hoss Cartwright, he made television history in several ways.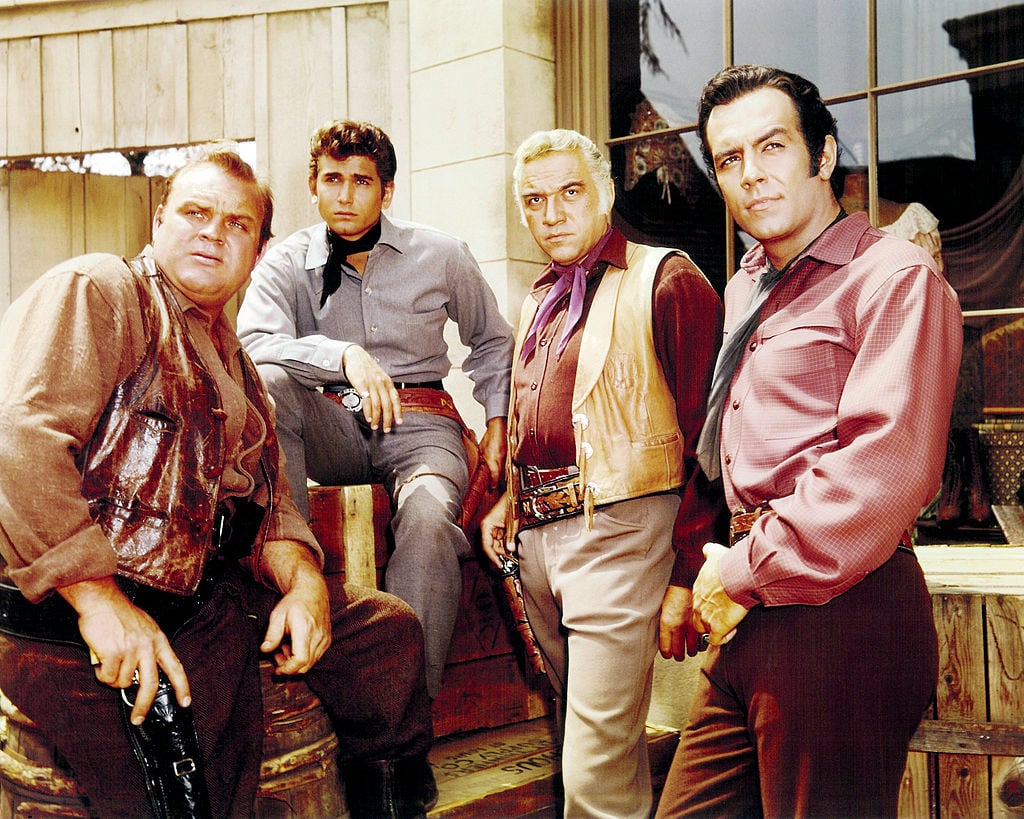 What is 'Bonanza' about?
Bonanza premiered on television in 1959. The story of a family of prosperous Nevada cattle ranchers, Bonanza followed the exploits of Ben Cartwright and his three sons, each son by a different, late mother. Adam Cartwright was the oldest, possessed of a measured, calm temperament. Hoss Cartwright was played by Dan Blocker, a physically imposing but sweet-tempered man, while Michael Landon played hotheaded Little Joe, the youngest Cartwright.
The show's lineup changed slightly over the years, with Pernell Roberts leaving the show after the 1964-65 season. Other actors stepped in to take his place on the show, including David Canary as "Candy" Canady, an honorary Cartwright, and lovable ranch hand. One of the show's mainstays was Dan Blocker, who was considered by many to be Bonanza's most lovable character. 
Dan Blocker played Hoss Cartwright on 'Bonanza'
RELATED: 'Bonanza': Did Little Joe Have a Baby?
Dan Blocker was born in 1928 and had a varied career prior to becoming a television star. He spent some time in the military and worked as a teacher before eventually turning to a career as an actor. Due to Blocker's imposing size and stature, he was most often cast as the villain, or as a lovable sidekick. He worked in television all throughout the fifties, and while he got steady work, he failed to find the role that really would catapult him to stardom — that is, until 1959.
Blocker brought empathy and gentle energy to the role of Hoss Cartwright, and fans all over the world loved his characterization of the cowboy. All throughout the sixties and into the early seventies, Blocker continued to play the character on Bonanza — until, sadly, tragedy cut his time on the show short.
Why did Hoss die on 'Bonanza'?
Only weeks before the thirteenth season finale of Bonanza, Dan Blocker, who had begun to suffer from some ill health, died suddenly from a post-operative pulmonary embolism. According to Distractify, Blocker's death was a major blow to the cast and crew of Bonanza for several reasons. Blocker was beloved by everyone that he worked with, so his loss sent everyone on Bonanza into deep mourning. Additionally, showrunners were forced to figure out what to do about the character of Hoss as they wrote and planned the fourteenth season of the beloved western.
Finally, Michael Landon, along with his fellow writers and directors, made the decision to kill off Hoss on the show, since they couldn't think of recasting the role. Their decision, and the resulting storyline, marked the first time in television history that a major TV series had dealt on-screen with the death of a character. Ironically, Dan Blocker's death (as well as Hoss's) caused the show to fall significantly in television ratings, and the show would end up going off the air after the fourteenth season. Still, it continues to live on in reruns, with new fans every year falling in love with Hoss Cartwright.