'Bones': David Boreanaz And Emily Deschanel Sued Fox – But Not to Get Paid More
David Boreanaz and Emily Deschanel were stars of the long-running Fox television series Bones for 12 seasons. The show battled poor ratings, time slot changes, and a series finale interrupted by President Trump's nomination acceptance speech.
During the show's tenure, Boreanaz struggled with harassment allegations and issues of infidelity while his wife was pregnant with their third child. Deschanel, who admittedly didn't enjoy the blood and gore of the procedural series, was also embroiled in social media attacks surrounding her vegan pregnancy.
The biggest controversy the two actors faced through it all was the multi-million dollar lawsuit they filed against their employer.
'Bones': The long-running series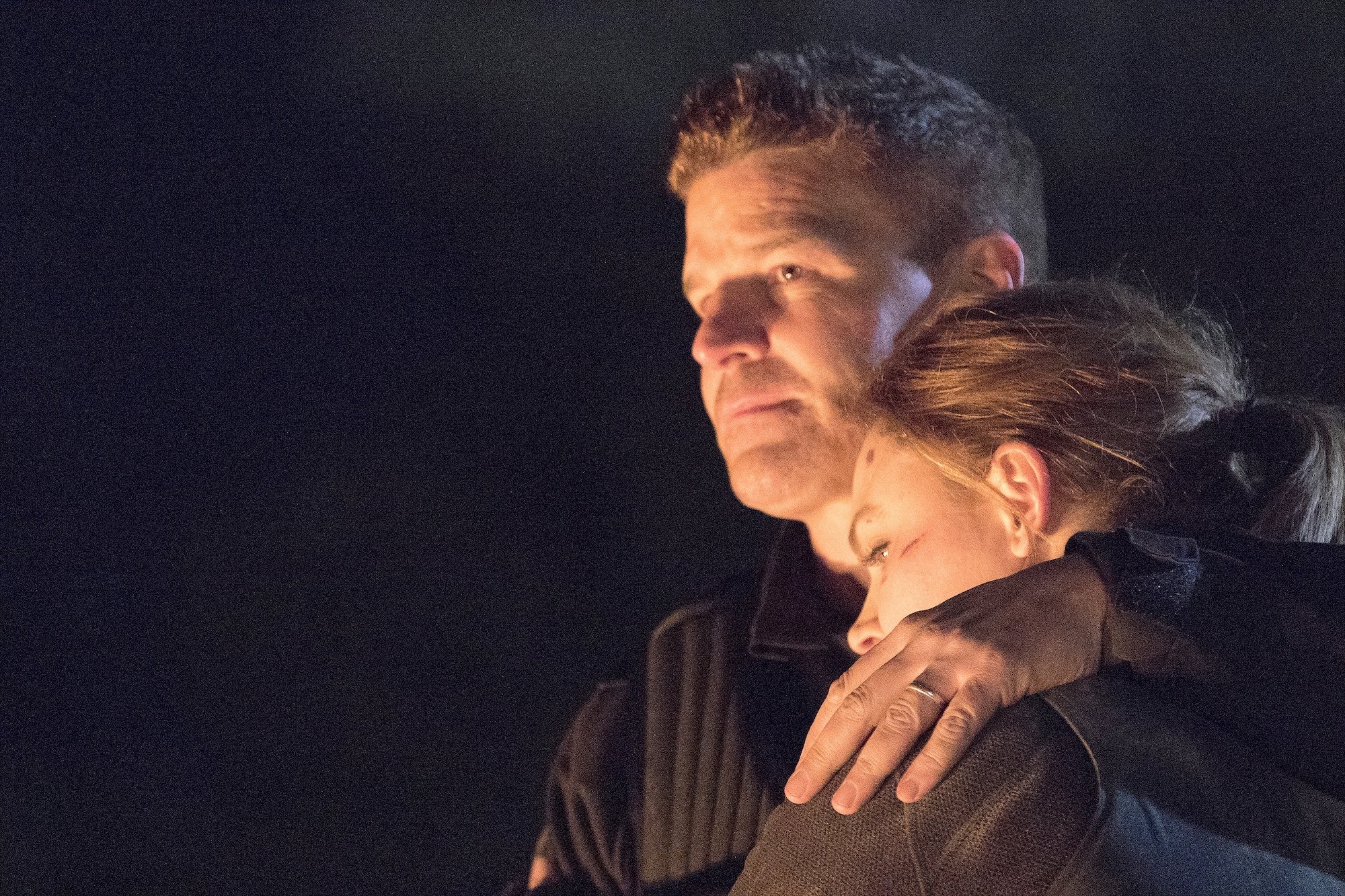 Deschanel played Dr. Temperance "Bones" Brennan on the series, working as a forensic anthropologist and FBI collaborator.
Boreanaz, known for his iconic roles on Buffy the Vampire Slayer and its spinoff series, Angel, portrayed FBI Special Agent Seeley Booth.
The procedural crime drama series ran from 2005 to 2017. It was loosely based on the life of producer Kathy Reichs, a forensic scientist, and archaeologist, much like her lead character. Her Temperance Brennan novels provided the inspiration for Bones, whichfocused on FBI case files related to human remains.
During the fourth season, both talented actors became producers, and eventually, Boreanaz tried his hand at directing. After Bones wrapped production, the hard-working actor moved onto the CBS series Seal Team, which was recently renewed for a fifth season.
Why the 'Bones' actors sued the network
According to Screen Rant, the two actors "believed themselves to be a big draw for viewers and felt they had been shortchanged when it came to their share of the paycheck."
In 2015, Deschanel and Boreanaz filed a multi-million dollar lawsuit against the Fox network. Reportedly, the actors were not looking for a larger salary, but rather a 3% cut for their share of the profits from the long-running show.
Variety reported the actors, along with Reichs and Executive Producer Barry Josephson, claimed "20th Century Fox TV studio agreed to below-market rates in licensing the show to Fox and later to Hulu for reruns. The participants maintain they were cheated out of tens of millions of dollars in profit participation because of those lowball deals."
Result of the lawsuit
TMZ reported in 2019 that Deschanel and Boreanaz won their lawsuit against FOX for an astonishing $179 million in punitive damages.
The court agreed the Bones actors were due backend payments involving the distribution of the show on Hulu and several other streaming platforms. In arbitration, FOX was slammed for "out-and-out lying and covering up financial details of the deal."
After the decision, Deschanel reportedly said, "We are so proud of the hard work we did on Bones for 12 seasons and only ever wanted Fox to live up to its promises and contractual obligations." Boreanaz said, "It's clear that what we are saying all along was true: we were owed additional compensation for our work."
Unhappy with the results, FOX responded by saying, "Fox will not allow this flagrant injustice, riddled with errors and gratuitous character attacks, to stand and will vigorously challenge the ruling in a court of law." The network immediately filed an appeal.
The Hollywood Reporter said that in May 2019, a Los Angeles court claimed the actors were entitled to $51 million in actual damages and legal fees but were not eligible to receive punitive damages. Fox Entertainment CEO Charlie Collier stated, "We at Fox Entertainment believe in creating and sharing with talent the holy grail of television: the backend."
In September 2019, after another appeal, the involved parties finally came to an agreement, but the terms of the settlement were not disclosed. Most likely, it was a handsome sum since, according to Celebrity Net Worth, both Deschanel and Boreanaz, who were paid $250,000 per episode on Bones, each have an estimated net worth of $30 million.
Deschanel told The Hollywood Reporter, "I can't really talk about it because it's still going on." The mother of two did admit that she is now "nervous to sign a contract."
RELATED: 'Bones': Are Emily Deschanel and David Boreanaz Still Friends?