Boosie Says Reality Show Is No Longer Happening Following Controversy
Boosie fans were excited to learn the rapper would finally get his own reality show. With his lively personality, funny commentary, and celebrity lifestyle, the "Zoom" hitmaker seems made for the camera. But it looks like the TV show has been scrapped.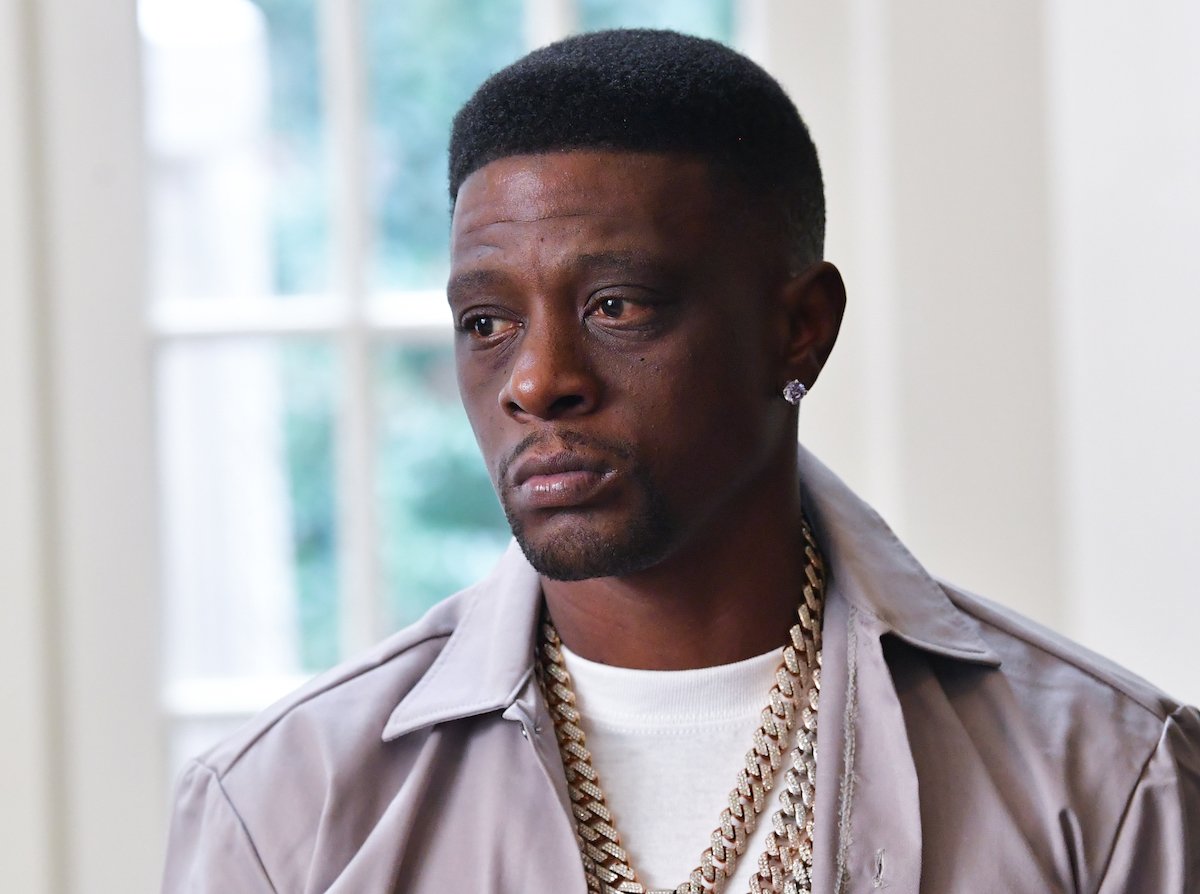 What happened to Boosie's reality show, from the rapper himself
Boosie, whose real name is Torrence Hatch Jr., told The Breakfast Club his reality show is no longer happening. He was a guest on the show on Monday, Aug. 23, when he was asked about some of his upcoming projects. When the hosts brought up his show, Boosie said it pretty much fell apart amid the controversy over his Zaya Wade comments.
"When the stuff with Dwyane Wade came out… it was just… everywhere I went after that to shop the reality show, it was straight about that," he explained around the 18:00 mark. "So I knew that this industry right here is run by those. So I turned to film."
He had faced widespread criticism over his remarks
Boosie went on a transphobic rant about Zaya Wade in February 2020 following her coming-out announcement. Taking to his now-deleted Instagram, he posted a video criticizing her father, Dwyane Wade, and his parenting. He also begged Wade to stop Zaya from getting gender reassignment surgery, even though they had never spoken about her undergoing the procedure.
Boosie's comments about Zaya Wade were met with swift and widespread backlash from fans and even celebrities. Still, the "Set It Off" rapper has stood by his opinion.
"I just can't be quiet because you told me to be quiet about a situation that I feel means to me," he said on The Breakfast Club. "This how I feel. If anybody think they can come and talk to me about not talking, it will never happen. That's my feeling."
What's next for him after the scrapped reality show
Even though the reality show is out of the window, Boosie still has several projects in the works. One of them is a biopic about him. Titled My Struggle, the film will document everything from his early life in Baton Rouge, Louisiana to his rise to fame.
Boosie insists it's better than any other biopics his fans might have seen, including 50 Cent's Get Rich or Die Tryin' and Tupac's All Eyez on Me.
"It's the best biopic ever," he stated on The Breakfast Club.
It comes out on Sept. 24 on the website Vyre.
RELATED: Mike Tyson Responds to Boosie Badazz's Transphobic Comments About Dwyane Wade's Daughter: 'Why Do You Offend People?'