'Bosch' Cast Members Titus Welliver, Madison Lintz to Star in Spinoff of Amazon Series
Harry Bosch is sticking around. Amazon's popular detective drama Bosch is getting a spinoff, the streamer announced on March 3. Though the show's upcoming seventh season will be its last, the Titus Welliver series will live on in a new series for IMDb TV. Several Bosch cast members will reprise their roles in the show. 
Key 'Bosch' cast members to return for upcoming spinoff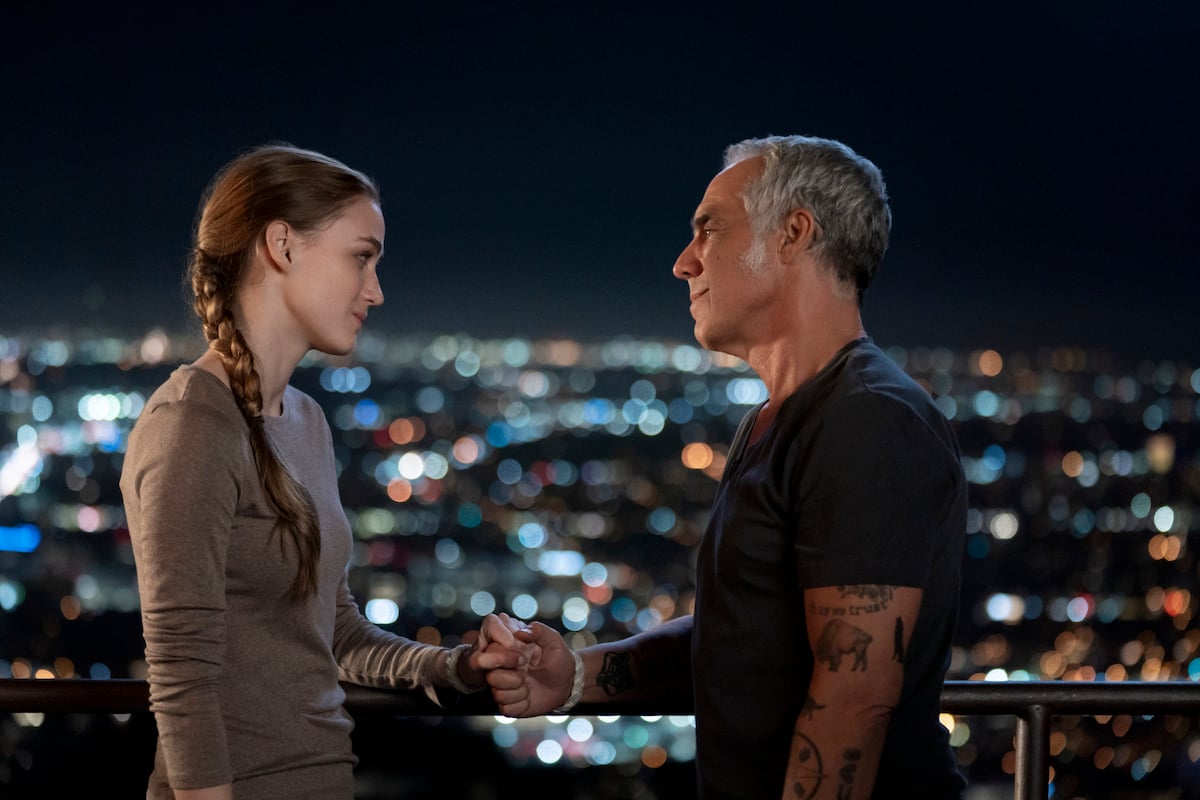 The new Bosch show — which does not yet have a title  — will be available on Amazon's free streaming service, IMDb TV. Several prominent cast members will return, including Welliver as LAPD detective Harry Bosch. Madison Lintz will also reprise her role as Harry's daughter Maddie, while Mimi Rogers will be back as lawyer Honey Chandler. 
The show will follow Bosch as he embarks on the next phase of his career. He finds himself working with his one-time enemy Chandler as they team up to find justice. Filming begins later this year. 
'Bosch' star Titus Welliver is 'ecstatic' to continue playing the character
In a statement, Welliver said he was "ecstatic" to have a chance to continue playing the character, who first appeared in a series of novels by author Michael Connelly. 
"To be given the opportunity to tell more Harry Bosch stories is a tremendous gift," he said. "The process of shooting season 7 with the shadow of it being our final loomed heavily so when the idea was presented to continue with the possibility of a spinoff, without hesitation I said, 'let's go.'
Welliver, who is an executive producer on Bosch, also thanked the show's loyal fans. "I can promise you the ride will only get better!" he said. 
Connelly, also an executive producer, said he was "beyond excited" to continue working with Amazon. "To continue the Harry Bosch story and see him team up with 'Money' Chandler will be more than I could have ever wished for," he said in a statement.
Madison Lintz says news of 'Bosch' spinoff was 'hardest' secret to keep
Lintz, who has played Maddie since the show premiered in 2014, was also thrilled to be joining the spinoff. 
"Hardest secret to keep of my whole life," she tweeted after the news of the new show was announced. 
So far, there's no word yet on whether any other Bosch characters will appear in the spinoff. In the original show, Jamie Hector from The Wire plays Bosch's partner Jerry Edgar, Amy Aquino plays Lt. Grace Billets, and Lance Reddick plays LAPD police chief Irvin Irving.
'Bosch' Season 7 coming to Amazon Prime this summer  
Amazon has not yet announced a Bosch Season 7 premiere date. Production on the show wrapped in early 2021, according to tweets from cast members. While past seasons have premiered in April, Amazon has said not to expect the show's final season until summer 2021. 
Bosch Seasons 1-6 are currently streaming on Amazon Prime Video.
Check out Showbiz Cheat Sheet on Facebook!