'Bosch': Harry Bosch Tracks a Terrorist in New Season 6 Trailer as Amazon Announces Release Date
Harry Bosch is back, and he's ready to take down some bad guys in the upcoming season of Amazon's Bosch. This time around, the titular LAPD detective is on the hunt for terrorists who've gotten their hands on some radioactive material and may be planning to set off a dirty bomb in Los Angeles.
Harry Bosch hunts a terrorist — and clashes with the FBI
Bosch (Titus Welliver) will face the biggest case of his career in season 6. When Dr. Stanley Kent, a medical physicist, is found dead, it quickly becomes clear that this is no run-of-the-mill murder. The killing was done execution-style and radioactive material has been stolen from the hospital where he works — enough to "poison the whole city," as one character explains.
The authorities quickly realize the criminals likely plan to use the material to build a dirty bomb that could kill thousands of Angelenos in "another 9/11." Bosch and his partner Detective Jerry Edgar (Jamie Hector) are in a race against time to find the bad guys before they can put their plan into action. But when the FBI shows up, they want to take control of the case and sideline Bosch. Unsurprisingly, he's not having it. When one of the agents tells him to "stay in your line," Bosch cooly replies that his lane "has no lines." At the same time, he also seems to be investigating the murder of a young woman.
'Bosch' premieres April 17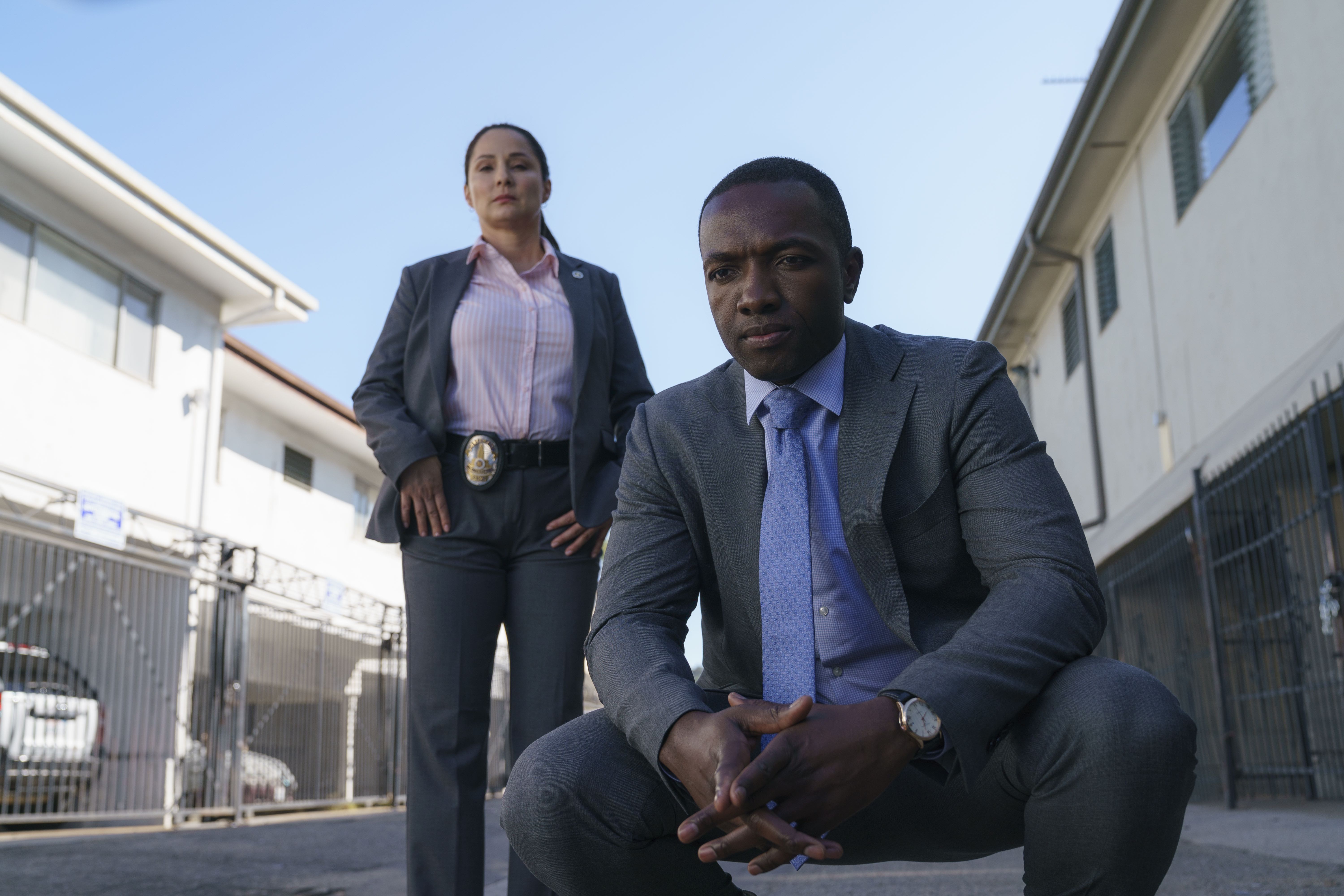 All episodes of Bosch Season 6 will be streaming on Amazon Prime from April 17.
"Get ready, it's a good ride!" Welliver tweeted after the trailer dropped.
While it's just a few weeks until the new episodes arrive, some fans are begging Amazon to make them available early so that they can binge-watch during their coronavirus quarantine.
This is the second-to-last season of 'Bosch'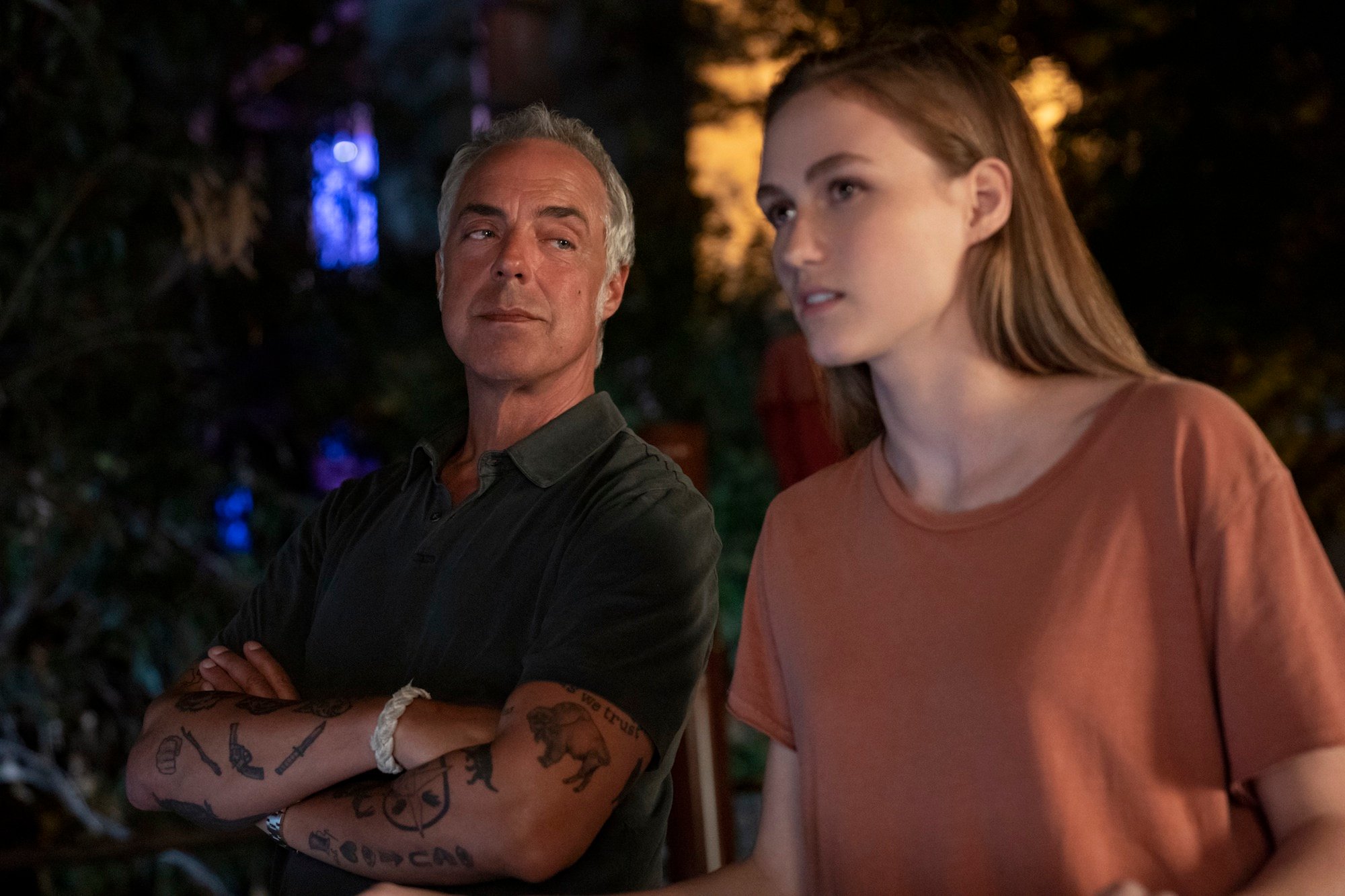 Season 6 will be the second-to-last season for Bosch, which premiered in 2014. The noir-influenced crime drama, which is based on a series of books by Michael Connelly, will end with season 7, Amazon announced in February. The final season may air in 2021, though Amazon has not confirmed a release date. Since season 3, new episodes of Bosch have arrived in April. The show is already Amazon's longest-running original series.
"It's bittersweet but all good things come to an end, and I am happy that we will be able to go out the way we want to," Connelly said in a statement.
Bosch Season 7 will be based on the books The Concrete Blonde and The Burning Room, Connelly said on his website. (Bosch Season 6 is based on The Overlook and Dark Sacred Night.) In the series' final episodes, Bosch and J. Edgar will pursue "two separate but perilous murder investigations that will take them to the highest levels of white-collar crime and the deadly depths of the street-level drug trade."
Read more: Will There Be a Fourth Season of 'Goliath' on Amazon Prime Video?
Check out Showbiz Cheat Sheet on Facebook!