'Bosch: Legacy' Release Date, How to Watch, Cast, and Early Season 2 News
Everything you need to know about 'Bosch' spinoff 'Bosch: Legacy,' including how to watch the show for free on Freevee (formerly IMDb TV).
TL;DR:
Bosch: Legacy releases May 6 on Freevee (formerly IMDb TV). 
Titus Welliver, Madison Lintz, and Mimi Rogers star. 
The Bosch spinoff series has already been renewed for season 2.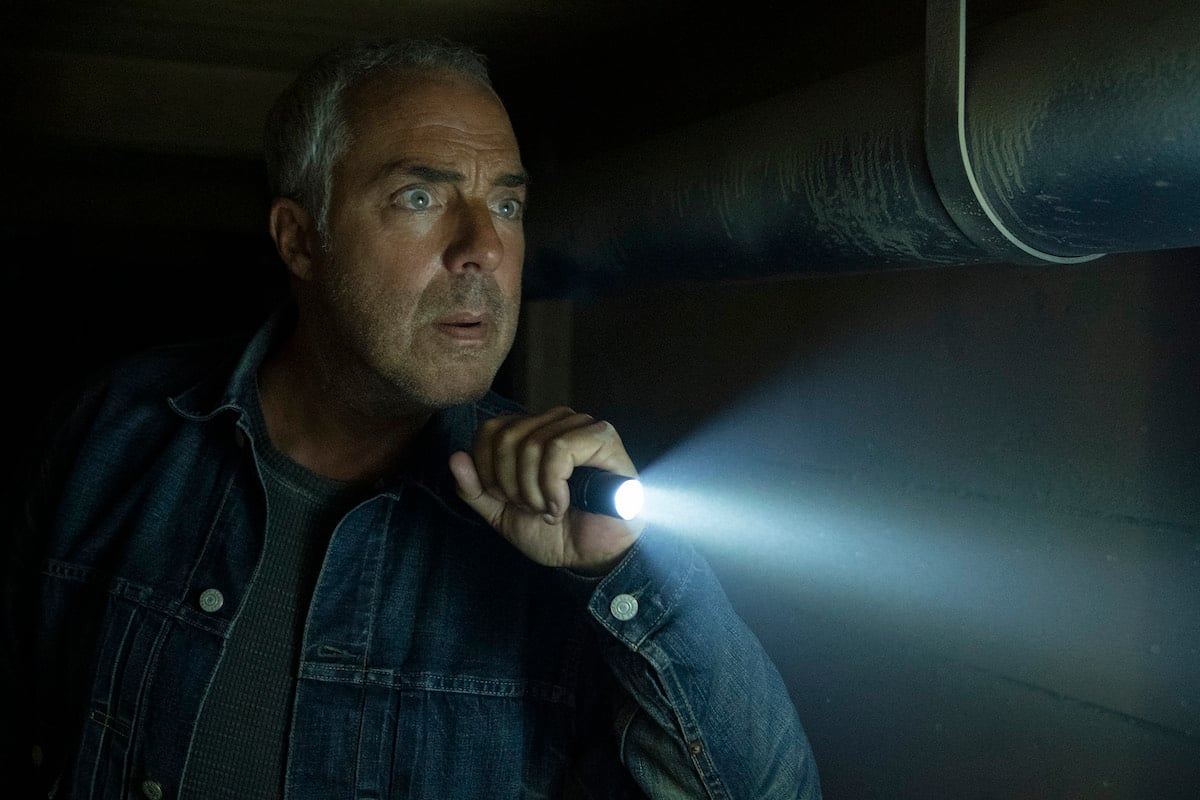 Harry Bosch is back. Bosch spinoff Bosch: Legacy premieres May 6 on Prime Video's Freevee. Here's what fans need to know about the new show, including when new episodes will be released, which original cast members are returning, and more. 
'Bosch: Legacy' releases May 6 on Freevee 
Bosch: Legacy premieres Friday, May 6, on Freevee. The free, ad-supported streaming service was previously known as IMDb TV. To watch, download the Freevee app on your Fire TV, Roku, or other device. You can also stream Freevee content via your web browser and the Freevee Channel on the Prime Video app.
The first four episodes of Bosch: Legacy will be available to stream on May 6. Two new episodes will drop every Friday through May 27. There will be 10 episodes in total. 
Which 'Bosch' cast members are returning for the spinoff?
Three core Bosch cast members are confirmed to return for the new show: Titus Welliver as Harry Bosch, Madison Lintz as Harry's daughter Maddie, and Mimi Rogers as defense attorney Honey Chandler. 
When Bosch: Legacy releases, Harry is now working as a private investigator following his retirement from the LAPD. Maddie is following in her father's footsteps as a rookie cop. Honey Chandler has recovered from the injuries she suffered during a shooting in Bosch Season 7 and is back at work – and hoping to team up with Bosch.   
So far, there's no official confirmation on whether any other original Bosch stars will return. However, Welliver recently told TVLine that viewers will get updates on what characters such as Jerry Edgar and Grace Billets are up to now. 
New cast members include Stephen A. Change as Maurice "Mo" Bassi, a tech whiz who teams up with Bosch on one of his cases, and Denise Sanchez as Reina Vasquez, a hard-charging street cop and Maddie's training officer. William Devane plays Harry's billionaire client Whitney Vance and Michael Rose is Carl Rogers, the corrupt owner of a multi-million dollar hedge fund.
'Bosch: Legacy' has already been renewed for season 2 
At seven seasons, Bosch is Prime Video's longest-running original series. Could Bosch: Legacy have a similarly long life on Freevee? That remains to be seen, but the show has already been renewed for season 2. 
Both Bosch and Bosch: Legacy are based on a series of books by Michael Connelly. So far, there's no word yet on which title might serve as the inspiration for Bosch: Legacy Season 2, but with more than 20 Bosch books already published (and another scheduled for release in November 2022), there's no shortage of material to draw from. 
Check out Showbiz Cheat Sheet on Facebook!